Massachusetts Independence Day: Parties, Parades, Patriotism
Let's hear it for summertime in the USA!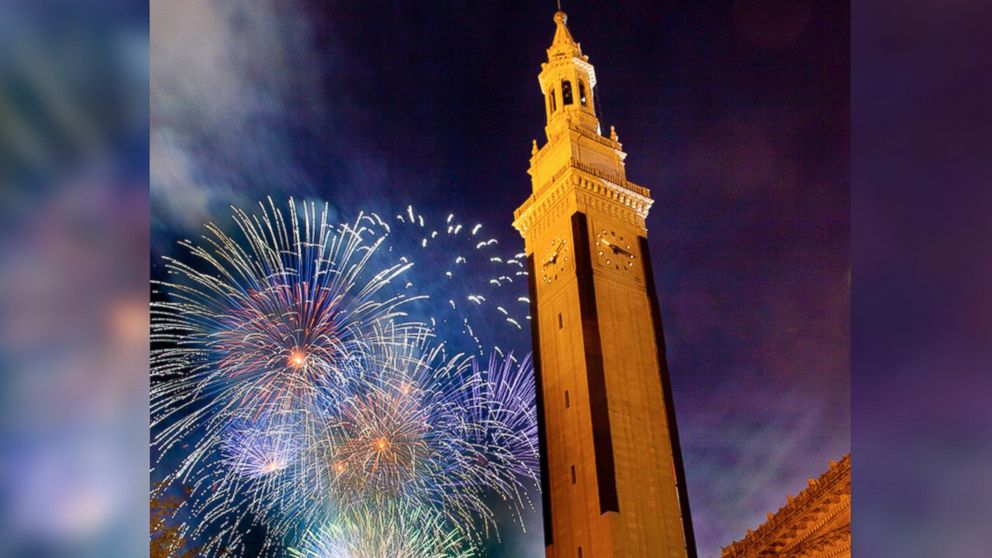 — -- intro: Rich in Colonial history, blessed with great beaches and known for its exuberant/passionate/just-plain-loud locals, Massachusetts is a great place to celebrate Independence Day. From Springfield to New Providence, the state is a patriotic party.
quicklist: 1title: Costumed Characters, Living Historytext: Significant moments in United States history are reenacted at various sites all over Boston, New Bedford and other communities. media: 24341785
quicklist: 2title: Whaling Ship Comes to New Bedfordtext: This year, former whaling hub New Bedford celebrates the return of the Charles W. Morgan, second-oldest ship still fit to sail these Atlantic seas, back to whence it was built. This is the first time the Morgan has returned home since World War II. The sturdy wooden ship is now an historic exhibition, not an active whaling vessel, while New Bedford is a fishing port with no whaling.media: 24341720
quicklist: 3title: USS Constitution sailors perform drills during Boston Harborfest text: The only ship in the area older than the Charles W. Morgan and still afloat is the frigate USS Constitution – AKA Old Ironsides. Her home berth in Charlestown Navy Yard is a center of action during the annual Boston Harborfest celebration of Independence Day. From 11:45 AM-12:15 PM on July 4, she'll ring the sound of freedom with a 21-gun Salute to the Nation.media: 24341653
quicklist: 4title: Declaration of Independence text: On July Fourth, there are multiple dramatic readings of the Declaration of Independence at Old State House and Old North Church. Revolutionary costume characters will lead activities at both venues, and throughout historic Boston. On July 5, Old South Meeting House has organized an all-day (9:30 AM-5 PM) Boston Tea Party-themed scavenger hunt free with museum admission.media: 24341555
quicklist: 5title: July Fourth Parade in Plymouthtext: The town of Plymouth is proudly known as America's Hometown, and it fittingly goes all-out for Independence Day. There's a parade, a 5K run and live entertainment before the fireworks finale. This year, festivities are in honor of the 200th anniversary of the National Anthem, and the theme is Star Spangled Celebration.media: 24341455
quicklist: 6title: Patriotic Pasturestext: Even in the quiet farm country of Western Massachusetts, patriotic spirit runs high, with people flying the red, white and blue even if it's just for the cows to see.media: 24341312
quicklist: 7title: Sunset over Port of New Bedfordtext: With so much good seafood coming in from the harbors, sundown means it's time for clambakes, oyster roasts or a traditional backyard barbecue if that's what your group prefers. media: 24342747
quicklist: 8title: Oak Bluffs Fireworkstext: Once night falls around 9 PM, the skies over Massachusetts will light up with countless fireworks displays, as locals and tourists come out to share patriotic feelings and pride.media: 24342670
quicklist: 9title: Revere Beach National Sand Sculpting Festival, July 18-20text: And that's truly just the beginning. The very next week, sculptors begin the incredible beachfront groundwork for the annual Revere Beach National Sand Sculpting Festival, which will draw 300,000 people back to this particular beach for a 3-day party. There will be food trucks, live entertainment, and even more fireworks. Let's hear it for summertime in the USA!media: 24342621