It was somewhere around 4 a.m., and I was on a zig-zagging hike in Tanzania on the final push to the peak of Mount Kilimanjaro, the tallest freestanding mountain in the world. I couldn't tell you how far I'd already walked or how far I had left -- I could just see as far as my headlamp. The only indication of the distance still to go was the line of headlamps bobbing up ahead, but those lights just kept going up higher and higher.
My head spun and my vision blurred from altitude. My mental reserves were spent. I felt like those headlamp lights way, way, way up were mocking me.
I couldn't hold back tears as Peter, an assistant guide, checked in to make sure the altitude wasn't presenting emergency-level problems, like it had for the hikers we'd passed vomiting on the side of the trail.
Peter smiled and told me to stop crying and instead breathe more to get oxygen to my brain. There were still hours of climbing left to go. "You can cry later," he promised.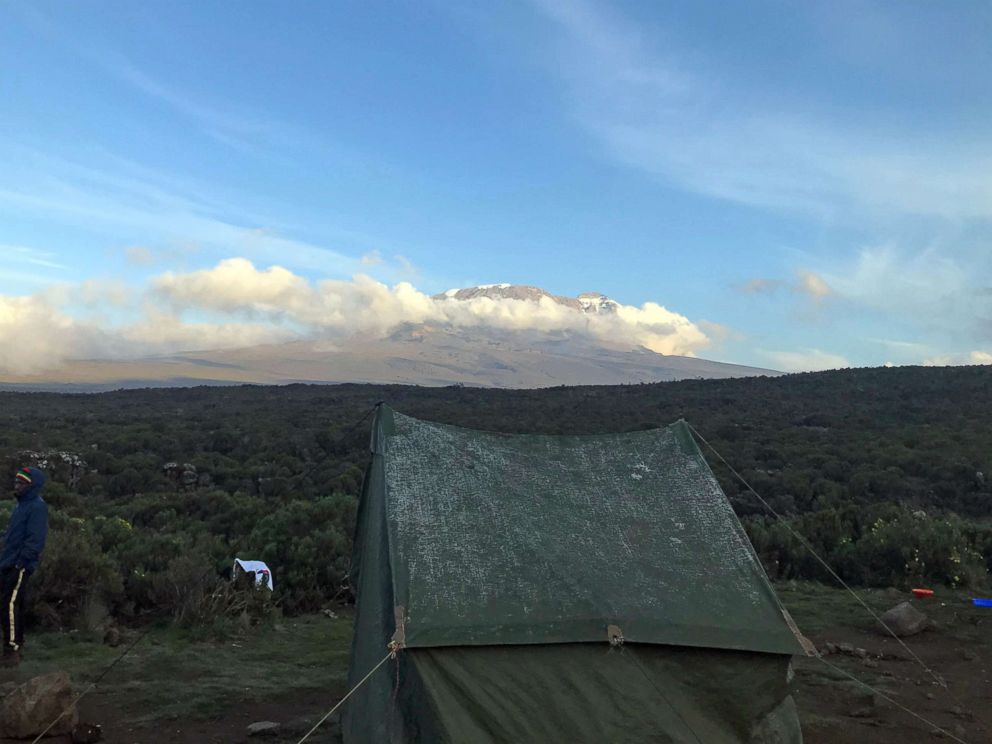 I had started climbing Kilimanjaro a week earlier, along with 10 other hikers and a crew of 42 from Gladys Adventure, a local woman-run company, including guides, cooks, water specialists and porters, who miraculously carried our tents and duffel bags to each camp.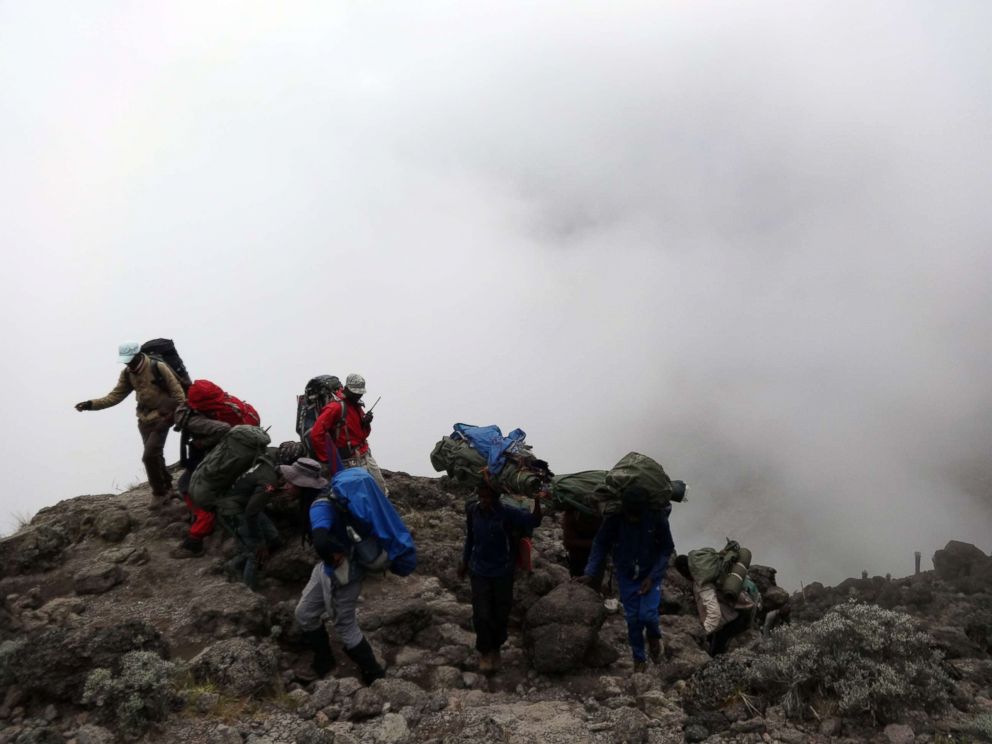 There are several routes you can take up the mountain -- all of which legally require a guide -- and we were on the eight-day Lemosho Route. It's longer, but because it requires more time to walk, your body gets to acclimatize more before the summit.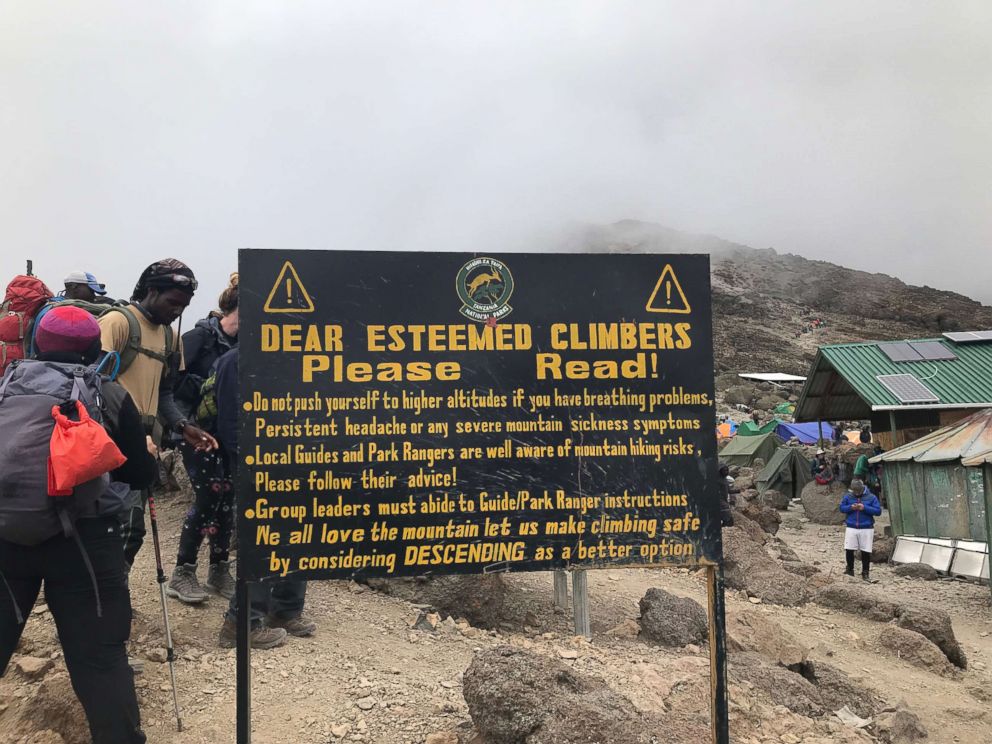 Kilimanjaro is not a technical climb, so anybody who can hike can do it, but the altitude and length take a toll.
The motto throughout Kilimanjaro is "pole pole," Swahili for "slowly slowly," and we walked slowly, slowly for an average of six hours a day, getting increasingly chillier as we climbed from the rain forest to the arctic zone.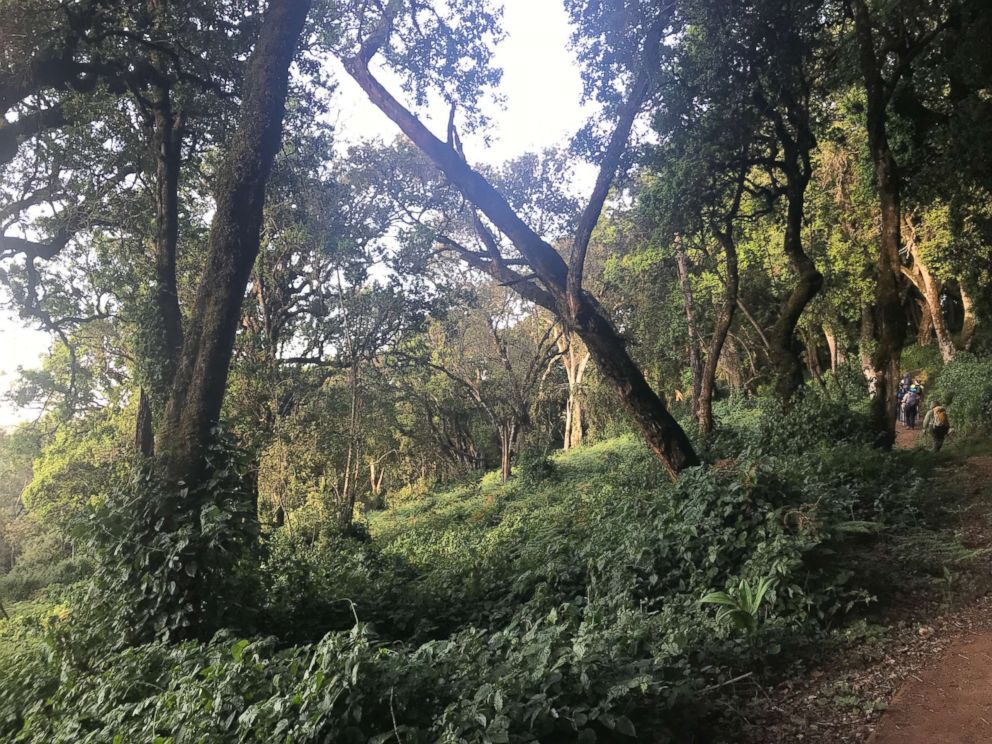 For the most part, I kept my eyes down, watching the feet in front of me so I wouldn't trip -- or trip myself out looking at how far and high I still had to go. But then we'd take a break or get to camp and I'd look up and be filled with a light giddiness at the incredible scene around me and the fact that I had gotten myself there -- an ego swell quickly quashed by the fact that I could not have been there without our remarkable, upbeat crew.
I felt that most acutely at Karanga Camp, 13,107 feet above sea level, on day five as I looked down at the clouds below me. A tiny glint of shininess far below indicated the city of Arusha, where we'd begun our trek.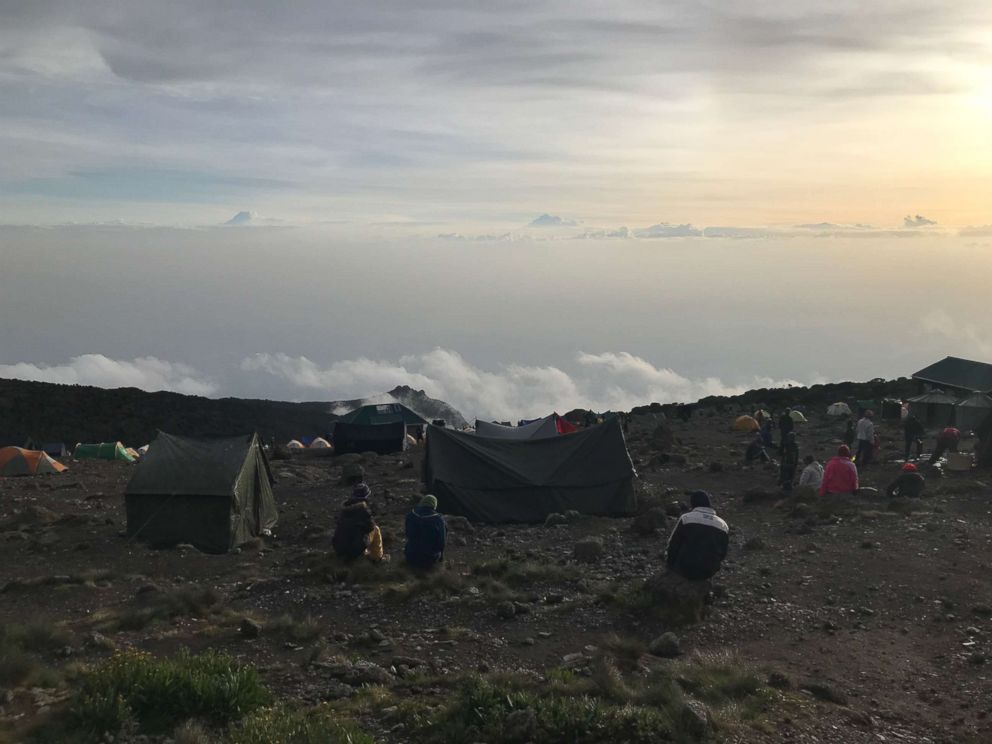 Within minutes, the clouds came up and enveloped the camp, giving it an otherworldly look.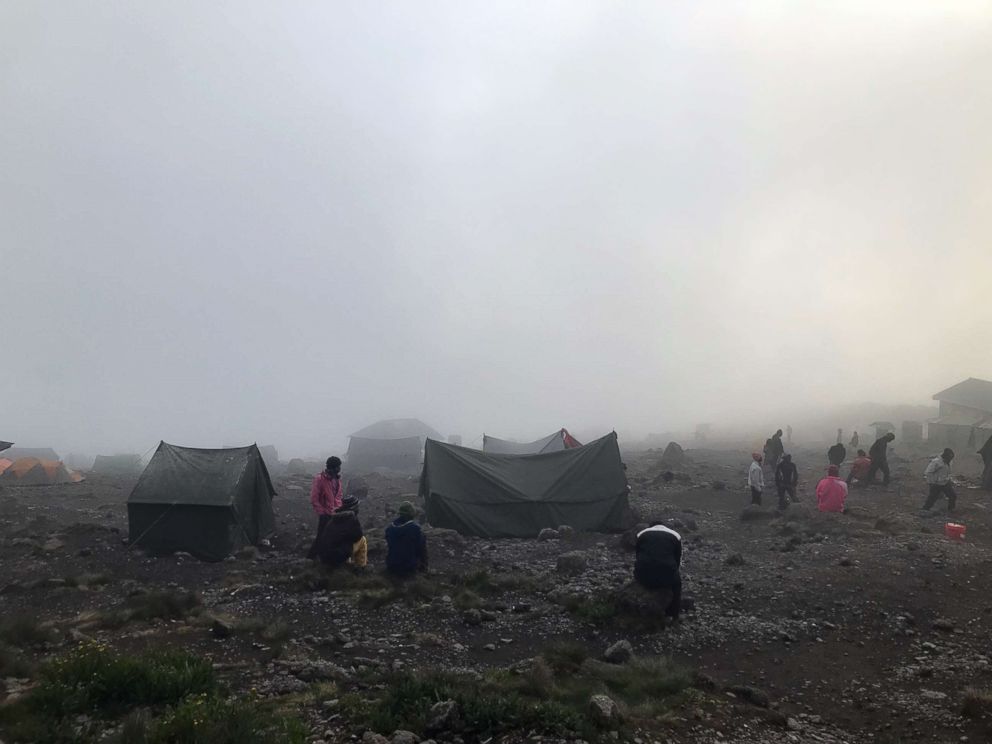 Behind us, the peak was waiting.
At 11 p.m. the next night, we had our "wake-up" call at Kosovo Camp, 15,748 feet above sea level, to begin the push to the summit.
Four hours after Peter told me to stop crying, after the sun came up spectacularly, I reached the sign declaring I was at the peak of Kilimanjaro, with a small crowd around it waiting to take pictures.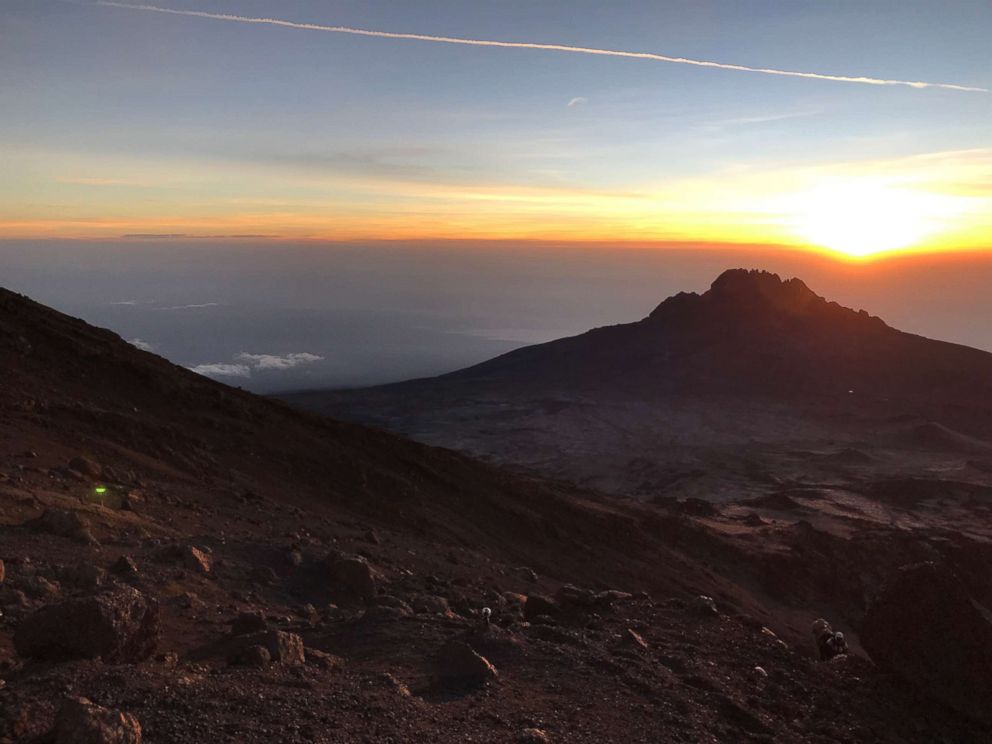 To get to the official peak, we had walked the crater ridge on top of Kibo, a dormant volcano, circling an ash pit spotted with snow.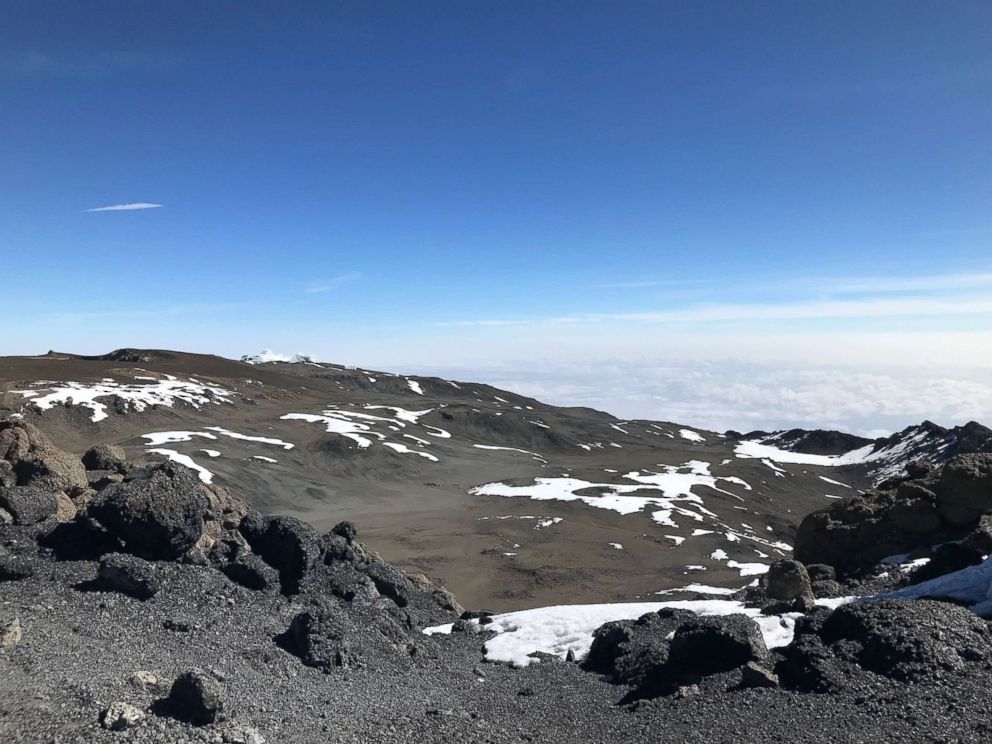 Massive glaciers -- made significantly smaller by climate change -- sat nearby.
Beyond that, the beautiful blue sky, dotted with wispy clouds, curved around the Earth.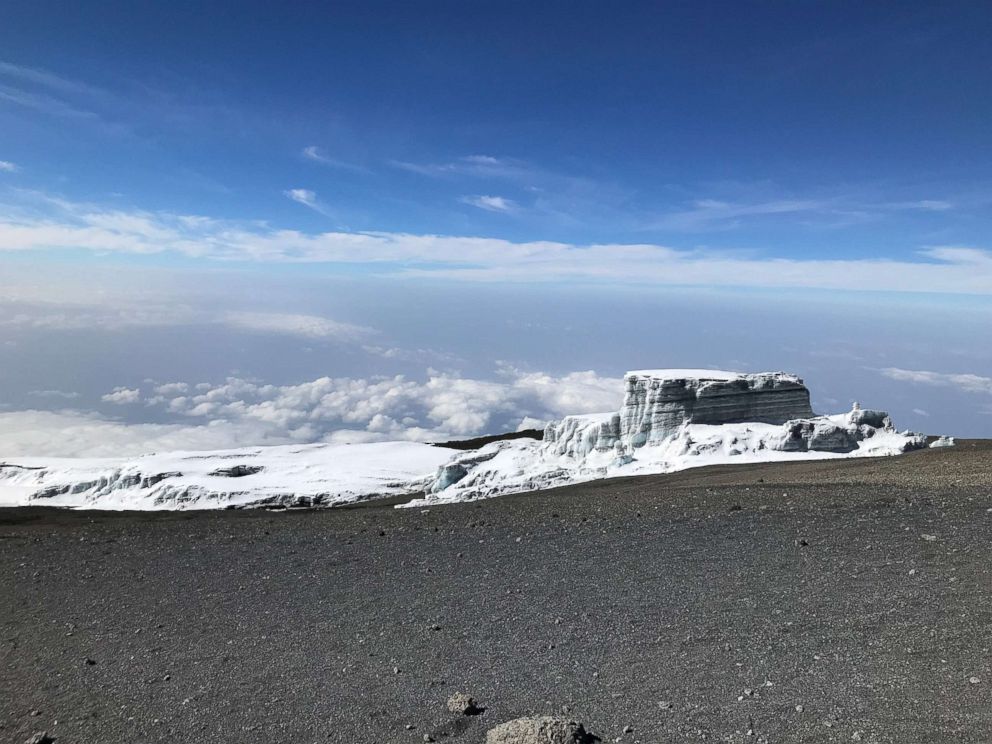 "Now you can cry," Peter said, laughing.
Of course by then, I'd already burst into tears.