When all else fails, some turn to superstitions. So this Mother's Day, the folks at Ripley's Believe It or Not! are touting one of the strangest customs some women have tried to become pregnant -- and it has nothing to do with the birds and the bees.
On the eve of Mother's Day weekend -- with a big helping of skepticism on the side -- we bring you the fertility statues.
These five-foot tall wooden figures, housed in the Ripley's "odditorium" in New York's Times Square, are said to help bring about pregnancy to anybody who rubs their stomachs.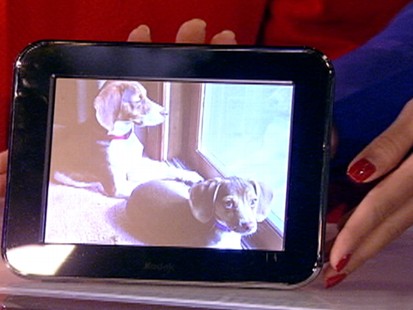 Who says so? Well, OK, so it's not a doctor or fancy fertility clinic.
Ripley's has a collection of these figures at its various odditoriums museum. In the late 1990s, the statues went on a three-year tour. (The fertility statues are back on tour again this year.) After the tour, the company said it received more than 2,000 letters from women who became pregnant shortly after touching the statues -- even though many had been told by doctors they would never conceive.
Hard to believe? Maybe. But with infertility affecting about 7.3 million women and their partners in the U.S. -- about 12 percent of the reproductive-age population -- many people are willing to try anything.
Stay Up to Date on the Latest Travel Trends from ABC News on Twitter
"The most important desire in most people's life is to have a child, a link between their past and the future, in a sense," said Dr. Sherman J. Silber, director or the Infertility Center of St. Louis at St. Luke's Hospital. "So since the beginning of mankind there have been fertility icons, idol worship if you will, grasping at any straw that might help in this devastating dilemma."
Today people buy all types of worthless and non-FDA approved "nutritional supplements," Silber said. Or they try operations and "male enhancement formulas." Silber said all of these are "no more effective than these fertility statues."
"The joke is sometimes they seem to work and some will swear by them," Silber said. "That is because even infertility patients will sometimes get pregnant without any treatment at all, not even by rubbing a fertility statue. In fact that is why even 4,000 years ago idol worship also seemed to work."
Fertility Statues
In the spirit of Mothers' Day we headed over to the Times Square odditorium to check out the two "Gods of Fertility" statues from the Baga people, who come from the northern coast of Guinea and the southern coast of Guinea-Bissau in Africa.
"In the African Baga culture, Queen Nimba represents the ideal fertile woman, so at harvest time and wedding ceremonies, the Nimba statues are called upon to inspire fertility in both the crops and the newlyweds," reads a sign next to the two New York statues.
Legend has it, that contact with the Nimba statue "dramatically increases the odds of pregnancy." At least they acknowledge that it's legend.
Ripley's then warns visitors to "Touch at your own risk!"
"From our present understanding of the biology of reproduction, there are would be little to suggest that there is a basis for these objects having an effect on fertility," said Dr. William E. Gibbons, president of the American Society of Reproductive Medicine. "But, even today there are beliefs or opinions about behaviors concerning fertility that are deeply held that are culturally, not medically based and exist on the internet or incorporate medical 'opinion'."
General Manager Michael Hirsch personally knows all about the power of the statues.
He and his wife got married in December 2006 and started trying to have a baby almost immediately. They tried for three years with no luck.
You see where this is going ?
"My wife's a psychologist," Hirsch said, "but I finally convinced her to come in and touch the statues, and three months later we were pregnant."
Now they have a four-and-a-half-month old daughter, Alexandra.
"I'm not going to tell people that they come here and they will become pregnant," Hirsch said.
But he theorized that maybe touching the statues helps remove some of the stress and pressure of trying to get pregnant.
"For whatever it's worth, we're very happy parents now," he said. "I take the position of: it can't hurt."
Typically, visitors have two reactions to the figures. There are those who seriously rub it and those who want nothing to do with it.
"A lot of people joke around and don't want to touch it," Hirsch said.
And then there are those who first touch the statues and then read the sign explaining them and squeal.
Ripley's Times Square has a few other fertility items, although you can't touch the others and they don't hold quite the same appeal.
First is the Mendes girl's initiation mask.
"Initiation masks like this are placed on teenage girls during the ceremonial circumcision every girl must endure to mark her passage into womanhood," the descriptive sign reads. "Worn like a helmet, it completely covers the face and head -- probably because it's best not to watch!"
Ripley's calls it the "Not So Sweet 16."
Nearby -- and this you also can't touch -- is a Ciwara fertility statue. In the Mali culture of West Africa, according to Ripley's, the Ciwara is a mythical antelope sent to Earth by a supreme god to teach man how to till the soil and sustain life. Adorned with tufts of antelope fur to enhance its power and beauty, this 7-foot-tall icon is skillfully carved from a single piece of wood.
Ripley's Times Square is offering free admission on Mothers' Day to any mom who brings children to Ripley's. And for the rest of the month, moms get 15 percent off in Times Square on Sundays.
As for moms-to-be, well, they'll have to pay full price for now.