Airlines appear now to be canceling more flights rather than risk multi-million dollar fines for keeping passengers stuck on the tarmac for three hours or more.
While passengers won't be trapped in hot, crowded jets for hours on end, they might be stuck waiting in terminals even longer, and getting to their destination hours, maybe even days later.
Only five domestic flights in May waited on the tarmac for more than three hours, according to new data from the Department of Transportation. That's down from 34 planes last May.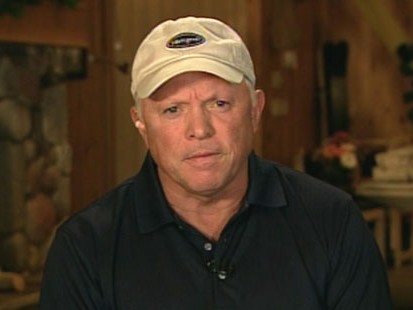 At the same time, airlines chose to cancel more flights. Last May, there were 4,792 flight cancelations. This May, that figure jumped to 6,716 flights, according to the DOT.
Airlines protested the new DOT tarmac rule, saying it would have unintended consequences including the cancelation of more flights, ultimately getting passengers to their destinations later.
"There's a much larger number of cancelations than we've ever seen before," said Darryl Jenkins, an airline consultant who also runs the website The Airline Zone.
Jenkins said it is taking 17 to 18 hours on average to rebook passengers on those canceled flights.
Stay Up to Date on the Latest Travel Trends from ABC News on Twitter
Rick Seaney, CEO of airfare-search site FareCompare.com and an ABCNews.com columnist, said that countless passengers were stuck at the terminal instead for extra hours, waiting to get home.
"My guess: more than half probably would have rather hung in for a bit more time to get home instead of partaking in airport amenities," Seaney said.
May was the first month that the DOT's new rule about tarmac delays took effect. Airlines can be fined up to $27,500 per passenger if they don't bring jets back to the terminal after tarmac delays of three hours or more. Those fines could add up to millions of dollars for just one flight.
Take United Airlines flight 714 from San Francisco to Denver on May 26 for example. Thanks to some horrible lightening storms that day -- that included a tornado warning for Denver International Airport -- the Federal Aviation Administration prohibited takeoffs and landings in Denver three times during the afternoon. United ended up diverting flight 714 to Colorado Springs where it sat for 4 hours and 41 minutes before eventually making the short hop to Denver.
United typically flies at Boeing 767-300 series jet on that flight between two of its major hubs. The plane seats 244 passengers. That means United is subject to a fine up to $6.7 million for that flight alone. The airline had three other jets -- from Billings, Mont., Seattle and San Diego -- that also sat for more than three hours at Colorado Springs that day.
United spokesman Mike Trevino was not able to immediately say how many passengers were on board, but the four jets, if filled to capacity, could have carried more than 680 passengers, meaning the airline could be subject to $18.8 million in fines, just from one afternoon.
Tammy Jones, a DOT spokeswoman, said the department is still investigating the May incidents to see if the airlines violated the new rule and if fines will be imposed. Exceptions are made for not bringing the plane back to the terminal if, for instance, it would impact the safety and security of passengers or if air traffic controllers advised the pilot not to return to the gate.
"We'll let others interpret the data, but bottom line, we believe passengers have a fundamental right to expect they'll be treated fairly and with respect when they fly," Jones said. "We're only one month in, so it would be premature of us to draw conclusions."
The fifth flight was a Delta trip from Atlanta to Dallas-Fort Worth on May 28 that sat on the tarmac for 3 hours and 2 minutes. Delta spokesman Anthony Black said that significant thunderstorms disrupted operations in Atlanta. After two hours the pilot requested to head back to the gate but air traffic controllers were unable to fulfill the request because the jet was not in a spot on the taxiway where it could easily turn around. Even if it did make it to the terminal, lightning storms in Atlanta prohibited planes from standing outside, meaning that the plane couldn't park at a gate.
The jet eventually did make it to Dallas but those extra two minutes might end up costing Delta $3.9 million in fines, although Black said Delta hopes it will fall under the safety and security exemption.
The Air Transport Association of America, which represents all the major carriers, said that safe and convenient travel is its goal.
"The airline industry is always working to do what it can to improve operational reliability and minimize delays," said spokesman David A. Castelveter. " Particularly regarding the Department of Transportation's tarmac delay rule, it is our intention to be one hundred percent compliant."
George Hobica, president of airfarewatchdog.com, agrees that the airlines will now get jets back to the terminals. Before the rule though, "I think they just didn't want to bother."
"I think the airlines were just making a big cry about this being horrible -- more regulations," Hobica said. "The problem isn't going to go away forever, but I think it's going to be mitigated by these rules."
The real test, he added, will be when the airlines have to face the severe winter weather.