Unplug and Reboot the Senses at Low-Tech Retreats
Gadget-free getaways give guests time to recharge from everyday life.
January 10, 2014, 11:11 AM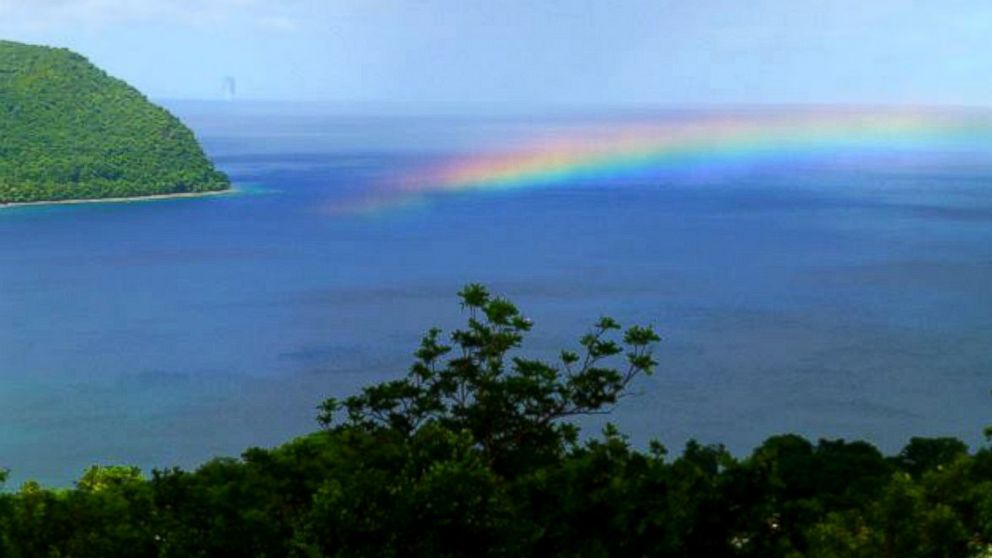 Jan. 11, 2014— -- intro: Some of the loudest feedback to come out of CES this week? No more new-fangled gadgets, please. No talking refrigerators, or TVs with four screens within a large screen. Maybe it's time to shift the comfort back to simple comforts: a good book, a hammock, a rainbow. With that in mind, here are nine low-tech retreats where guests can unplug, disconnect, and enjoy the moment.
quicklist: 1title: SPA Retreat, Negril, Jamaicatext: Guests practice yoga at sunrise and sunset, soak in Negril's Rasta atmosphere, and bed down in stone cottages. No in-room TVs, no clocks, and no kids allowed.media: 21489291
quicklist: 2title: Azulik, Tulum, Mexicotext: A jungle paradise between the seas and the pyramids, just 40 minutes outside Cancun. This is one of many eco-resorts in the region, and one of the top rated, though the ramshackle beach-chic cabanas don't even have 24-hour electricity. Another adults-only property.media: 21489245
quicklist: 3title: Hix Island House, Vieques, Puerto Ricotext: Architect John Hix conceived this tropical island charmer long before "green" was a buzz word. Ingenious architecture allows in trade winds, while thick concrete exteriors shut out the tropical heat, so this tiny hideaway on Puerto Rico's sleepy gem Vieques doesn't need AC. Solar-energy-powered and designed in tune with nature, this a model of sustainability.media: 21488549
quicklist: 4title: Green Island, Great Barrier Reef, Queensland, Australiatext: Most visitors to Green Island don't stay overnight. It's a national park, a rainforest island, and part of Great Barrier Reef Marine Park. But when the day crowds go home, the romance takes over.This is a couple's getaway to the max, totally cut off from civilization from sunset til the first morning boat arrives. media: 21489108
quicklist: 5title: Isla Palenque, Panama text: Panama's mountainous topography and thick forest have made it darn-near impossible for most resort chains to plop down and take over. They simply can't get the infrastructure. That's lucky, because travelers are coming who prefer ecologically responsible, locally staffed, sustainable resorts like Isla Palenque over the "big boxes." Stay in a tented suite for a week, or buy a permanent vacation residence in a treehouse. media: 21489490
quicklist: 6title: Manicou River Resort, Dominicatext: Proudly and completely "off the grid," this Dominica hillside hideaway uses solar power, collects all its own water, and can only be accessed by a 4x4. Guests hike the last few yards up the mountainside, to arrive at a flower-filled Caribbean paradise full of rainbows and fireflies. Creature comforts include fully equipped kitchens in each cottage, and – a feat of modern-day customer service – ensuite WiFi only if guests choose to have it.media: 21488707
quicklist: 7title: Oaks at Ojai, Southern Californiatext: Though it's just over an hour from Los Angeles, this classic wellness retreat draws a hard line regarding technology – no cellphones in public areas. No "mobile offices" or "working vacations" here – instead, guests are encouraged to partake of the many wellness classes, explore the area on foot or kayak, or enjoy a quiet chat with a friend in the gardens.media: 21489388
quicklist: 8title: Gaia River Lodge, Belizetext: Saying "no in-room TVs" to describe this place seems almost wrong. If you're staying within view of waterfalls and rivers, in a gorgeous thatch-roofed cabana surrounded by orchid gardens, a TV better be the last thing on your mind. Tons of adventures await, including a hydro-powered tram that takes people straight to the waterfalls.media: 21488829
quicklist: 9title: Blantyre, Berkshires, Mass.text: Though it's harder to do low-tech in cold climates, the Blantyre does a great job. This Relais & Chateaux property dares to offer libraries and writing desks instead of flat-screen remote-control thingies. But proprietors do comfort to the last detail: beds with gorgeous duvets and pillows piled high, old-fashioned soaking tubs, and a full menu of hot chocolates (all with marshmallows and whipped cream). media: 21488971