— -- An inflatable water slide that made its way from New Zealand to New Jersey was confirmed to be the world's longest by Guinness on Friday.
Action Park in Vernon, N.J., is the new home to the slide created by Jim Hunt, founder of Live More Awesome and a New Zealander, who, according to the park, had no prior experience with water slides before envisioning the world's longest. The slide is housed on the ski trials of Mountain Creek Resort where Action Park water park is located.
The park, long known for extreme water rides, is also home to the world's tallest and only double-looping drop box water slide, called Zero G.
"This water slide screams 'Action Park' and we knew our resort would be the perfect home for it," said Bill Benneyan, President of Mountain Creek / Action Park. "What's more wild and crazy than flying nearly half a mile down a ski mountain on the world's longest water slide?"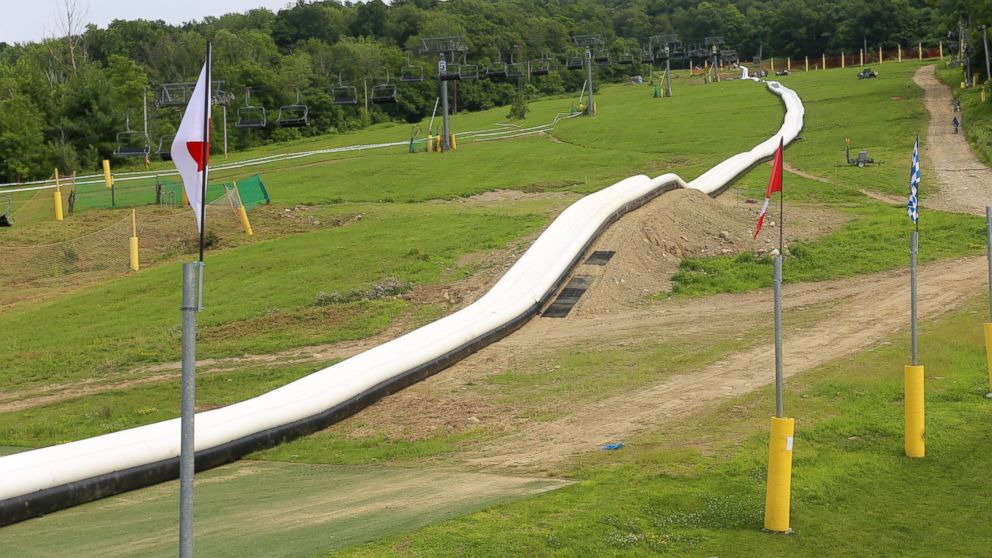 The new water slide doesn't yet have a name -- for now, it's going by World's Longest Inflatable Water Slide. It's constructed of the same material used in bouncy houses and consists of 20 100-foot long sections, each weighing 600 pounds. It's inflated by two generators and 15 blowers and uses 1,000 gallons of water per hour. The water comes from Mountain Creek Resort's snow-making system.
Though the first rides of the slide were taken Friday and "successful," according to the park, it's not yet open to the public. Park employees were the ones who tested the ride. A spokeswoman from the park told ABC News the ride needs to be approved by the state, which may take months.