1 dead, 3 injured after gunman fired from scooter in apparent random shooting spree: NYPD
A suspect was apprehended two hours after the first shooting, police said.
One person was killed and three others injured by a gunman firing a semi-automatic pistol from a scooter in an apparently random shooting spree in New York City, police said.
A suspect was apprehended two hours after the first victim was shot, according to the New York City Police Department.
The suspect was identified by the NYPD on Sunday as 25-year-old Thomas Abreu of Brooklyn. Abreu has been charged with one count of murder, two counts of attempted murder and six counts of criminal possession of a weapon, according to police.
The apparently random shootings occurred on the streets of Brooklyn and Queens in a nearly 30-minute span on Saturday morning, according to NYPD Det. Joseph Kenny.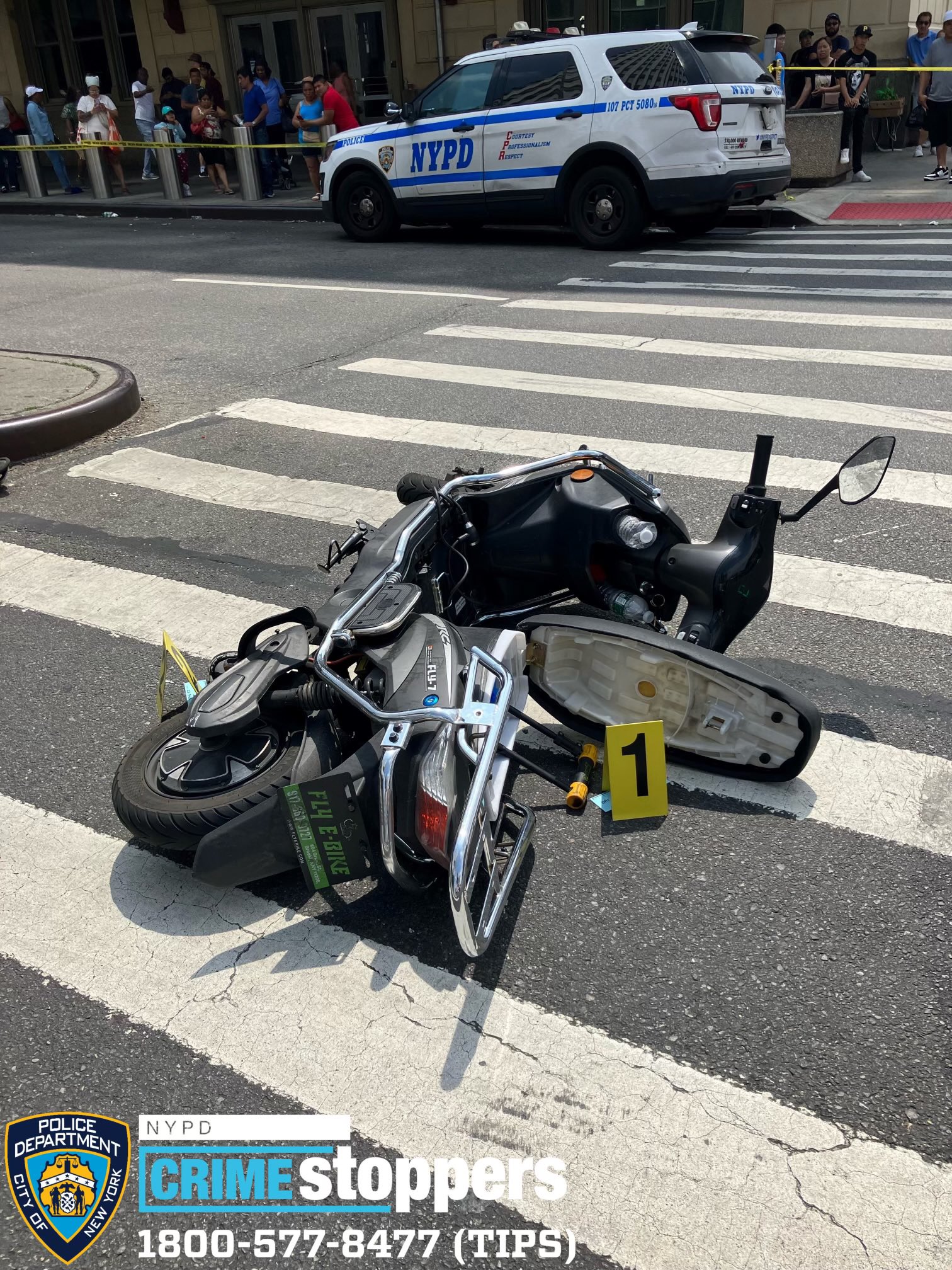 Killed in the rampage was 86-year-old Hamoo Saeidi of Queens, according to police. The names of the four people wounded in the incident were not released.
The first incident occurred at 11:10 a.m. in Brooklyn, when a 21-year-old man was shot in the left shoulder, Kenny said. Video from the scene showed a man approach the victim from behind on a scooter, raise his hand and fire once, Kenny said. The victim was transported to a local hospital with non-life-threatening injuries, he said.
Seventeen minutes later, at about 11:27 a.m., a second victim, Saeidi, was shot in the back in Queens, Kenny said. He was taken to a local hospital where he died, Kenny said.
"The perpetrator was described as a male on a scooter firing at a nail salon on Jamaica Avenue," Kenny told reporters during a briefing.
Responding officers learned of another shooting incident nearby that did not result in any injuries.
"Numerous witnesses described the male on a scooter randomly firing at a group of people that were standing on the corner of 108th Street and Jamaica Avenue," Kenny said.
Then, at about 11:35 a.m. a third person was shot on a street corner in Queens, Kenny said. The victim -- a 44-year-old man -- was struck in the cheek by a bullet and is hospitalized in critical condition, Kenny said. About a minute later, the suspect fired at a 40-year-old man, who was standing at at a Queens intersection, but missed, police said.
At 11:37 a.m., a fourth victim was shot; a 63-year-old man suffered a single gunshot wound to his right shoulder and is hospitalized in stable condition, Kenny said.
"Witnesses once again described a male on a scooter," Kenny said.
The suspected shooter was apprehended in Queens at 1:10 p.m. and a scooter and 9 mm semi-automatic pistol were recovered, Kenny said. Officers identified Abreu as the alleged gunman from photos of the shooting suspect that had been distributed to the smartphone of every NYPD officer, the department said. The NYPD said Abreu has one prior arrest in New York City.
A motive for the shooting remains under investigation, but Kenny said the incident appears to be a random act of violence.
"If you look at the demographics and pedigree of the victims, they're all different," Kenny said, noting that they included Hispanic and Asian-Pacific American men. "Video shows that he's not targeting anybody, he's not following anybody. As he's driving on his scooter he's randomly shooting people."
Detectives have not yet found the serial number on the recovered gun and are working to determine if it was defaced or a possible ghost gun, Kenny said.
Acting Police Commissioner Edward Caban said the shooting was conducted using an illegal scooter that did not have a license plate.