Residents detail horrors of Tennessee flooding that left 18 dead, 3 missing
President Joe Biden has approved a disaster declaration in Tennessee.
Residents of the Tennessee town that experienced catastrophic flooding over the weekend are describing the horrors left behind from the disaster that killed 18 people.
Many told ABC News the severity of the disaster caught them off guard.
Tarri Holderman said her 15-year-old niece, Lilly Bryant, is missing in Humphreys County after she and her sister, Kailynne, were swept away on a raft of debris. Kailynne was found alive but the family is still searching for Lilly, Holderman said.
Debris is scattered all over the area and houses were swept several feet away from their foundations, according to residents. Some homes are still standing but are filled with mud and debris.
One man described multiple cars piled in front of his back porch. The flooding in the region caused cars to be tossed like toys and houses ripped off their foundations, officials said.
The devastation is "hard to fathom," said Patrick Sheehan, director of the Tennessee Emergency Management Agency.
"This, of course, exceeded any of our worst nightmares about how quickly and how devastating the flood could have been," Sheehan told ABC News on Monday.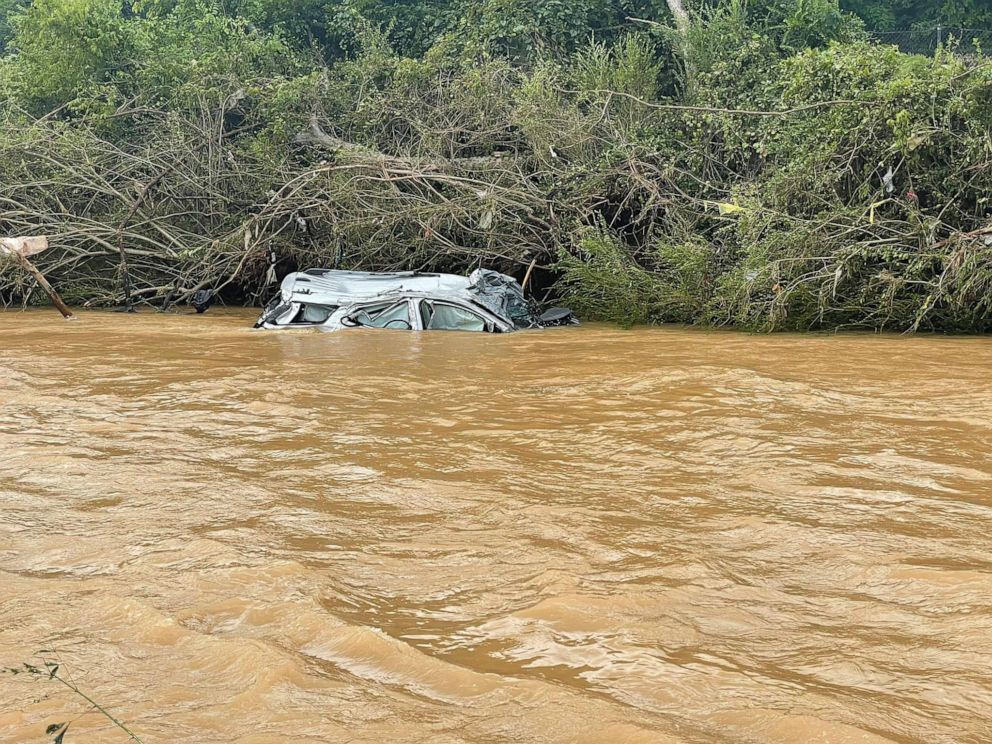 Another resident, Lindsay Daniel, told ABC News that she, her husband and their 8-year old son had no choice but to take shelter in their attic to avoid drowning in the water.
Daniel instructed her son to watch the water levels in the bathroom. Once it hit a certain height, the family knew they had to escape, punching out the air vent to the attic. They were rescued five hours later, Daniel said.
When contractor Logan Callahan checked on the home of a good friend who'd lived there for decades, it was barely recognizable, he told ABC News. It had been ripped from its foundation, leaving an open gas line and causing the home to go up in flames.
Humphreys County Sheriff Chris Davis described seven to 10 miles of massive devastation in the region.
"We're not talking about people getting just their houses flooded, we're talking about that but we're talking about houses removed from the foundation, houses that people can't get into because the floors are gone," Davis told reporters during a press briefing Monday afternoon. "We're talking to people who are coming out and going back to their homes and their cars are gone. It's just gone."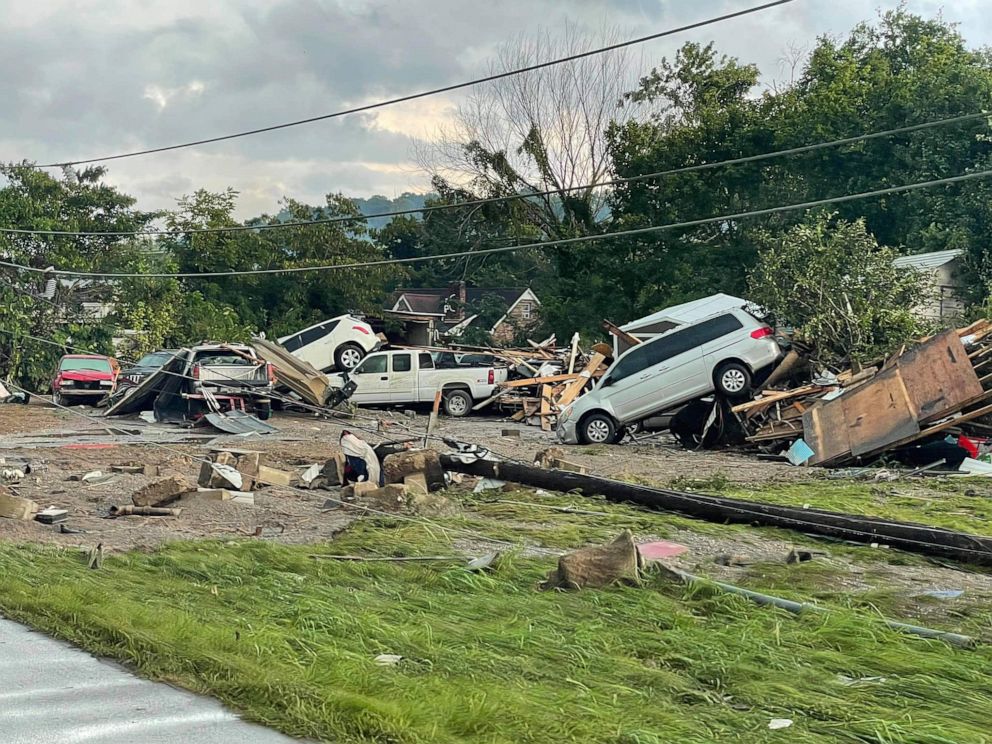 As many as three people remain missing after middle Tennessee was hit with record rainfall Friday into Saturday morning, but officials warned that the number may continue to fluctuate.
"We'll continue searching until we've given closure to all the families," Sheehan said.
A preliminary rainfall total of 17.02 inches was measured Saturday at McEwen, Tennessee, which would break the all-time 24-hour rainfall record for the southern U.S. state, according to the National Weather Service. The old record was 13.06 inches, recorded in Milan on Sept. 13, 1982.
The topography of the land caused the heavy flooding, Sheehan said. The rain that fell east of Waverly, Tennessee, the city with the heaviest rain totals, drained at the Tennessee River after filtering through an area that was also receiving heavy rainfall. The bulk of the 17 inches of rain fell in a very short period of time in an area that is prone to flooding, Sheehan said.
"But they have never seen flooding at this catastrophic level before," he added.
Authorities, who said the numbers would be fluid throughout the search and rescue efforts, initially said 22 people died and up to 60 people were missing. Then Grey Collier, public information officer for the Humphreys County Emergency Management Agency, told ABC News on Sunday night that the current death toll from the flooding is 21, with approximately 20 others still unaccounted for. By Monday morning, the death toll remained the same but the number of missing was back up to 40.
By Tuesday, officials revised the numbers once again, saying there were 18 fatalities, two of which were toddlers. The new figure of 18 is because officials had previously counted some deceased twice and incorrectly classified the cause of death for others, according to the sheriff's office.
Collier told ABC News on Monday that the fluctuation was due in part to some people contacting authorities to report that they are safe or others are unaccounted for.
Collier noted that the number of missing is expected to drop as cell service is slowly restored in the area.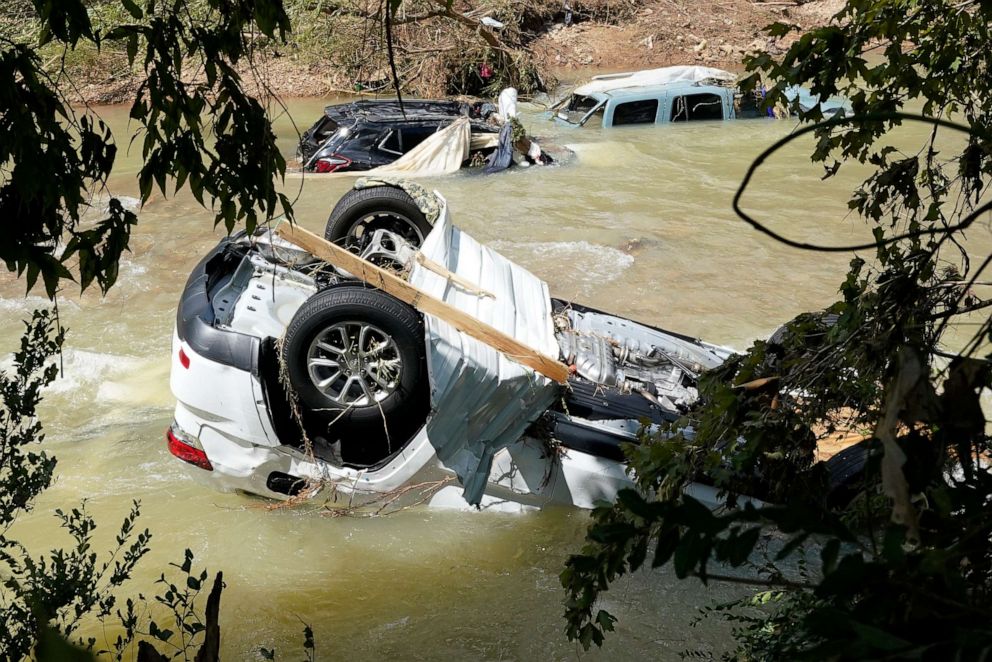 Search and rescue crews must be "very, very cautious" when moving debris while combing for the missing, Waverly Mayor Wallace Frazier told ABC News.
Waverly's Department of Public Safety said fatalities are not expected to increase significantly, according to Collier. The department posted a list of those who are potentially missing, but Collier said the list doesn't include missing children.
Humphreys County, which includes the city of Waverly, is located along the Tennessee River, about 90 minutes west of Nashville.
"We have power outages all over the area," Rob Edwards, chief deputy with the Humphreys County Sheriff's Office, said. "Complicating issues is the loss of all cellphone coverage from the major carriers. They are bringing in portable units to assist with communications. We have lost a lot of roads both rural and major highways. In my 28 years, it's the worst I've ever seen it."
President Joe Biden on Monday approved a disaster declaration in Tennessee and ordered federal aid to supplement state and local recovery efforts in the affected areas.
During a press conference Sunday evening, Biden expressed his "deepest condolences" for the victims of the flash flooding and their families, and said his administration has reached out to Tennessee Gov. Bill Lee.
"We'll offer any assistance they need for this terrible moment," Biden told reporters.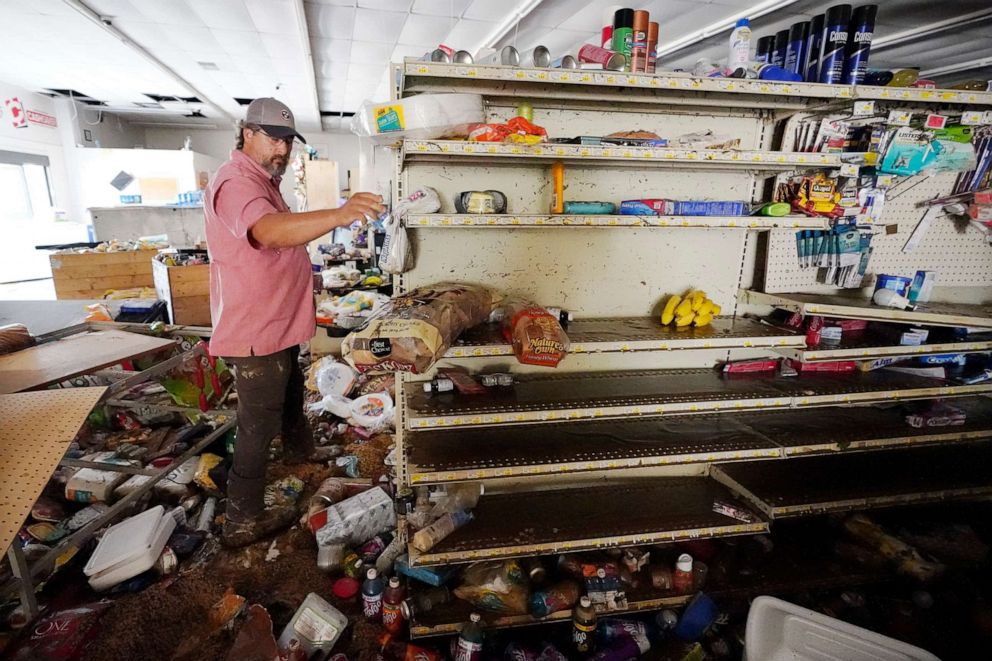 Flash flood watches were in effect across much of central Tennessee on Saturday. The Hardin County Fire Department, which was deployed to assist nearby Humphreys County, called the destruction "unbelievable" and said search teams would return to the region on Sunday morning.
The Tennessee Emergency Management Agency warned people to avoid traveling in the counties of Humphreys, Houston, Dickson and Hickman.
The Red Cross said it had opened emergency shelters at the YMCA Dickson County in Dickson, the Fairfield Church of Christ in Centerville and at the Waverly Church of Christ and Waverly First Baptist Church in Waverly.
The latest forecast from the National Weather Service on Monday morning showed no significant rainfall expected in Tennessee over the next several days.
ABC News' Victoria Arancio, Matt Foster, Max Golembo, Joshua Hoyos, Will McDuffie and Morgan Winsor contributed to this report.