A shooting at an Alabama high school Wednesday afternoon has left a 17-year-old female student dead and a 17-year-old male student injured, according to police.
The shooting occurred around 3:40 p.m. inside Birmingham's Huffman High School, the largest of seven high schools in the Birmingham City School System, police said.
"School Resource and East Precinct Officers were dispatched to Huffman High School on the report of an individual shot inside the school," police said in a statement. "Officers immediately responded and found that two individuals had been shot."
Both students were transported to UAB Hospital, where the female student was pronounced deceased, police said.
Initially, police described the incident as an "accidental shooting," but they later ceased to describe it as such and said it is a "death investigation."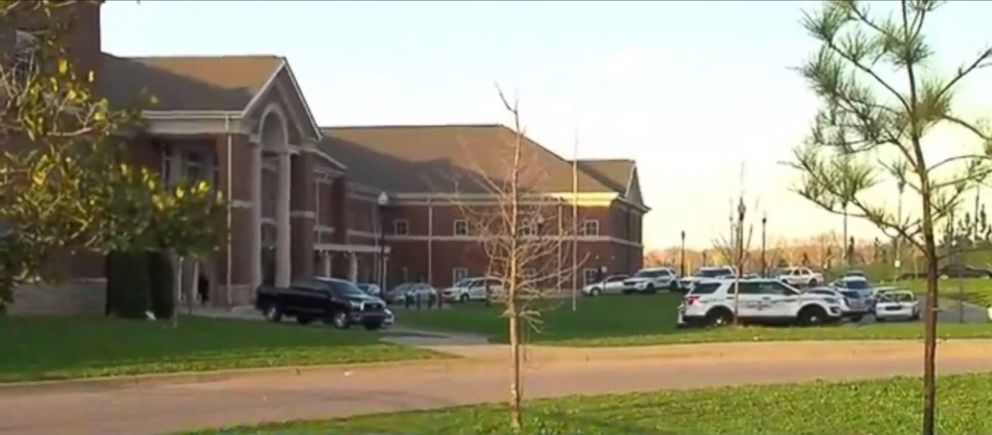 "Two students were involved in a shooting during dismissal today at Huffman High School," the school system said in a statement. "The school was placed on a brief lockdown, and police were called to the scene. Students have been released and police are actively investigating the circumstances surrounding the shooting."
"Birmingham detectives are in the process of conducting a thorough investigation which will include many interviews and processing of video," police said in a statement later Wednesday night. "The gun involved in the incident has been recovered as evidence."
A "saddened" Alabama Gov. Kay Ivey took to Twitter Wednesday night, writing, "I'm saddened to learn of the death of the Huffman student. I'm praying for the family of this young lady who tragically lost her life way too early. Every life is precious and even though this was an accident it reaffirms there's no place for students to have firearms on campus."
At a press conference Wednesday night, officials said the deceased student was a senior, who had plans to become a nurse, WBMA reported.
Parents were allowed to pick up their children from the school around 5 p.m. The school will be open on Thursday, officials said.
No arrests have been made.
ABC News' Benjamin Stein contributed to this report.