2 suspects sought after alleged abduction attempt of 14-year-old at Pennsylvania mall, police say
A 14-year-old was allegedly targeted for abduction at a mall on Wednesday.
Authorities in Pennsylvania are searching for two suspects after an alleged attempted kidnapping of a 14-year-old took place at the Willow Grove Mall in Montgomery County Wednesday evening.
The Abington Township Police Department received a call for an attempted child abduction at about 7 p.m. Wednesday, according to a press release. The victim, a 14-year-old girl, told police she was riding down an escalator of the mall when she was confronted by an adult male at the bottom.
The man, who identified himself to her as "Alex," asked her to walk with him. The child then informed him that she was underage. When she attempted to step away from him, the man grabbed her arm and restrained her, forcibly taking her through the mall, Abington police said.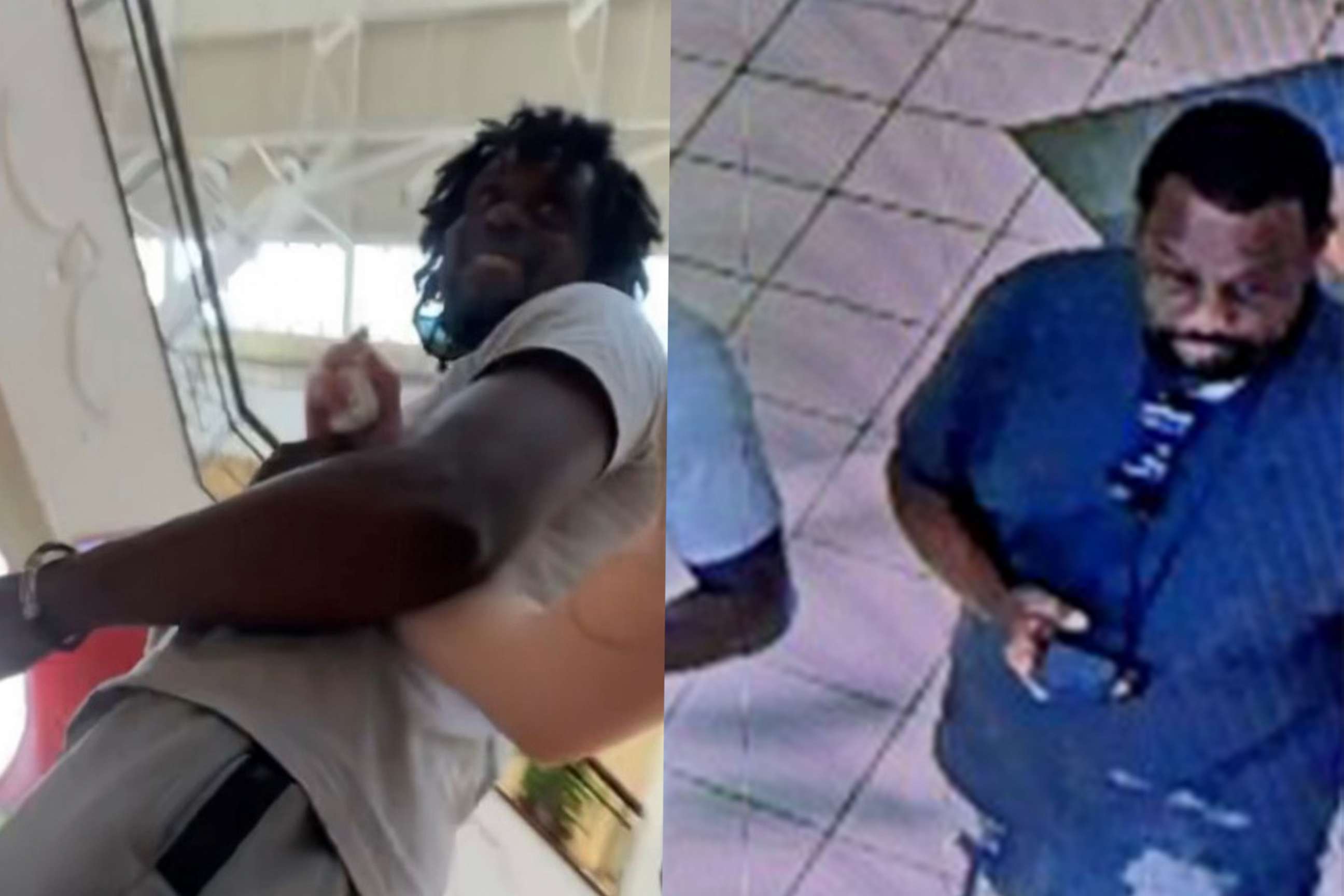 Eventually, the teenager was able to break free from the man and screamed as she ran away, according to police. Multiple bystanders witnessed what happened and stepped in, standing in the way of the male suspect approaching the child again, police said. After witnesses stepped in to help the child, the suspect and one other man then left the mall, officials said.
No arrests have been made at this time, Abington police said.
Following their initial investigation, officials with Abington Township Police Department said that the man was working with another person, and authorities are now looking for two suspects.
The first suspect, who allegedly identified himself as "Alex," was described by authorities as a Black man between 25 and 40 years old with a goatee and short braids, who was wearing a white shirt, pants with a dark stripe and dark-colored shoes.
The second suspect was described as a Black man with thick facial hair who was wearing a dark blue T-shirt, jean shorts and white-and-black sneakers.