NASCAR fans witnessed a fiery eruption Sunday during the Daytona 500 after 21 cars crashed into each another late in the race.
The massive pileup was triggered when driver Paul Menard, with 10 laps left in the race, tapped Matt DiBenedetto, The Associated Press reported.
"I'll take the blame for that one," Menard said, according to the AP.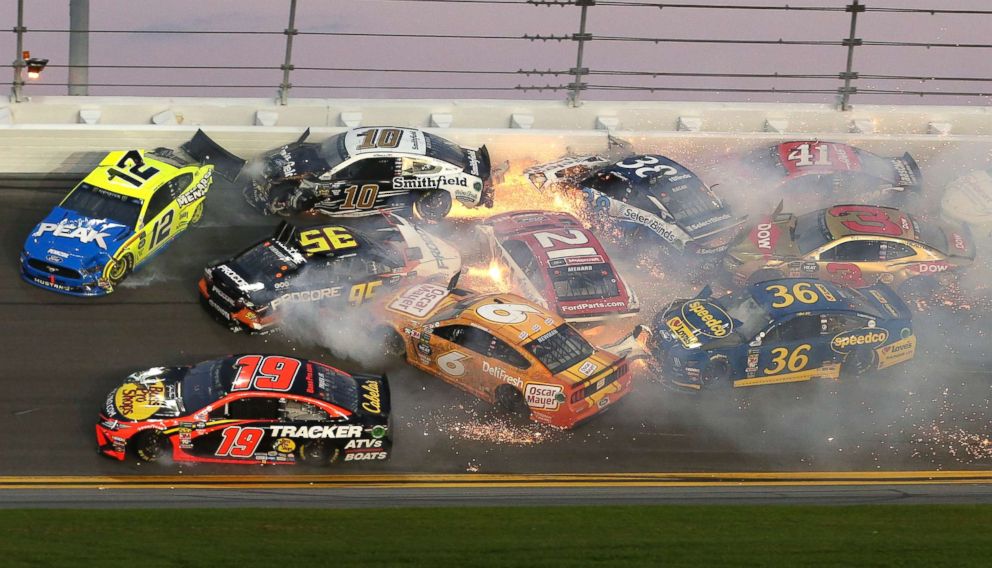 Video posted to social media shows sparks flying at the Daytona International Speedway as the race cars make contact with each other on the track, dragging for several feet as a group before finally slowing down.
Every driver involved in the crashed emerged from their cars uninjured, SB Nation reported.
The race had to be stopped for a lengthy cleanup but later resumed.
Denny Hamlin eventually won the race, but not before three more crashes occurred.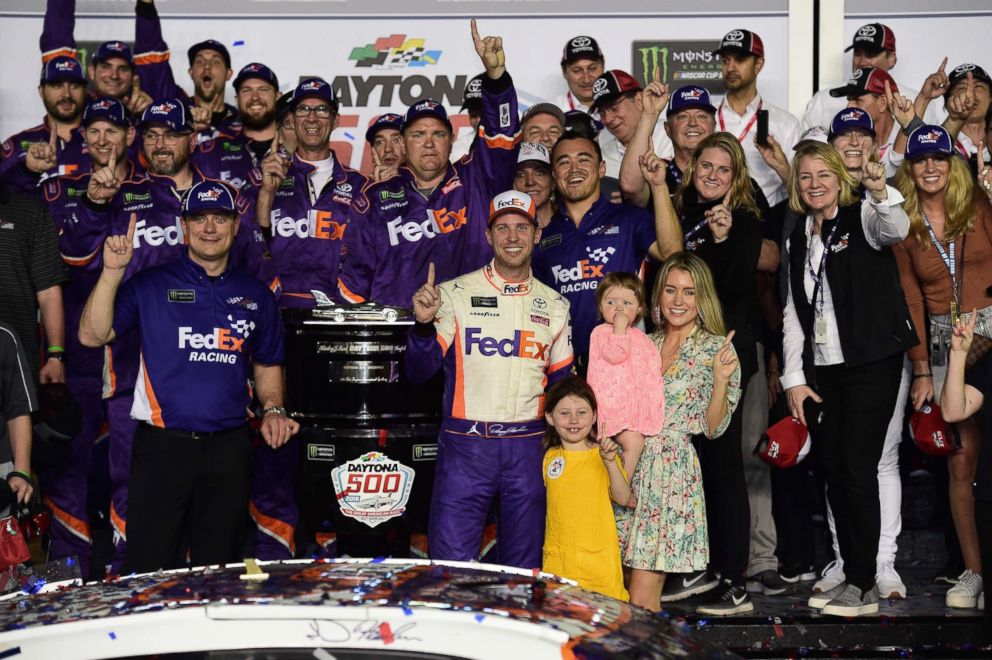 A representative for NASCAR did not immediately respond to ABC News' request for comment.