— -- The 25-year-old suspected of drunkenly driving into a crowd at a Mardi Gras parade in New Orleans Saturday, injuring at least 28 people, is expected to face 19 additional charges, prosecutors told the magistrate on Sunday evening.
The suspect, Neilson Rizzuto, has already been charged with two counts of first-degree negligent vehicular injuring, one count of hit-and-run driving causing serious injury and one count of reckless operation of a vehicle in connection with the Saturday night crash, officials said.
Rizzuto was found to have had a blood-alcohol level of .232, well above the legal limit, police said.
At Rizzuto's first appearance in front of a magistrate on Sunday evening, the magistrate set his bail at a total of $125,000 for the four charges. If he makes bond, he will be under house arrest and wear an ankle monitor, the magistrate said.
Rizzuto was represented by a public defender.
The at least 28 victims ranged in age from as young as 3 or 4 years old to adults in their 30s and 40s, the city's emergency services director, Dr. Jeff Elder, told The Associated Press. A police officer was among the injured, authorities said.
Three victims remain hospitalized, according to police.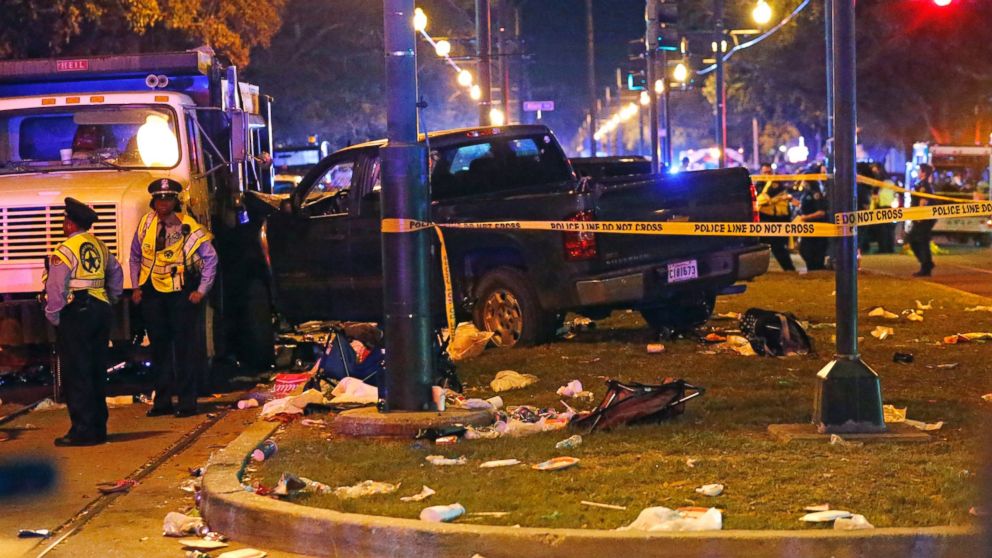 The crash occurred around 6:40 p.m. during one of the busiest nights of Mardi Gras, and at a time when New Orleans typically sees an influx of tourists, eager to celebrate the holiday in the city.
ABC News' Dean Schabner and David Caplan contributed to this report.