A 35-year-old man was bitten by an alligator on Monday afternoon in Clearwater, Florida, authorities said.
The man was attacked by the 11-foot animal while playing disc golf, and trying to retrieve his flying disc from a pond in Cliff Stephens Park, according to ABC Affiliate WFTS.
"He had serious injuries but they were not life threatening at the time," Rob Shaw, a public safety officer with Clearwater Fire & Rescue, told ABC News.
"We received multiple calls immediately right after it happened because there were a number of people in the area at the time," said Shaw. He added that the Florida Fish and Wildlife Conservation Commission handled the case, and called licensed state alligator trappers who captured the animal and removed it from the pond.
The Florida Fish and Wildlife Conservation Commission did not immediately return ABC News' request for comment.
"There are signs posted there that warn people not to swim out, not to get in the water. So he is very fortunate to still be alive," said Shaw. "We have alligator attacks down here from time to time, and many times it can be fatal or have very serious injuries."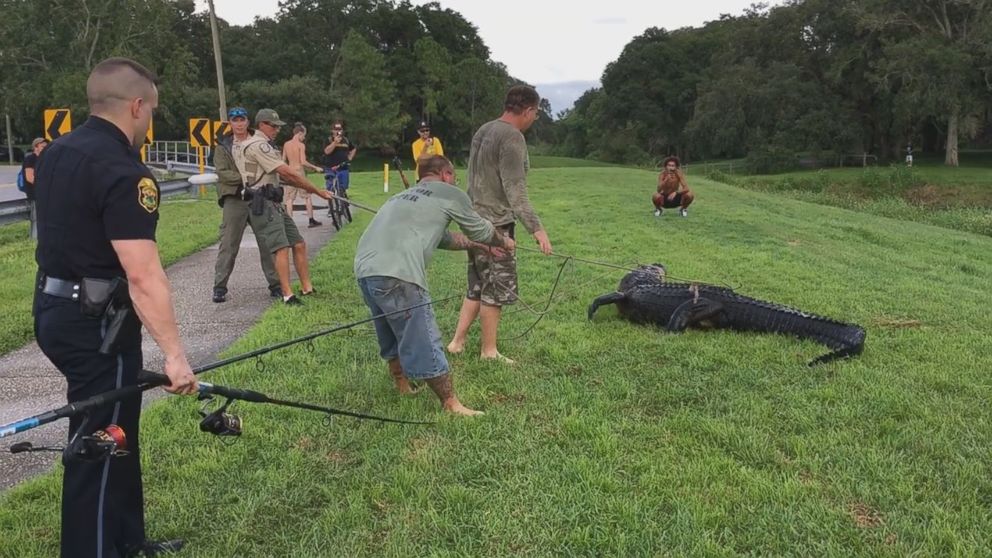 The victim was taken to Mease Countryside Hospital in Safety Harbor, Florida, with non-life threatening injuries, according to WFTS.
The 11 foot-alligator as well as a smaller one were removed from the pond and will be euthanized, WFTS reported.