4 dead after small plane crash in Lavaca County, Texas; 1 hospitalized
All of the victims were members of the same Memphis-area church.
Four passengers were killed and another was hurt after a small plane crashed in Lavaca County, Texas, on Tuesday morning, the state's Department of Public Safety said.
The injured survivor was taken south to a hospital in the nearby small city of Victoria.
Images from the wreck showed the remainder of the small single-engine plane lying in a flat grass field, surrounded by pieces of debris. More than 10 vehicles were visible near the taped-off site as officials stood over it in video filmed at the scene Tuesday.
Some residents living nearby said it was foggy in the area around 11 a.m. when the plane went down -- crashing near county roads less than a mile from the Yoakum Municipal Airport in south central Texas. Yoakum, Texas, is a town of under 10,000 people located in between the four major cities of San Antonio, Austin, Houston and Corpus Christi.
Harvest Church in Germantown, Tennessee, posted online Tuesday afternoon identifying the victims as its members and asking for prayers. The Memphis-area church said Bill Garner, Steve Tucker, Tyler Patterson and Tyler Springer all died in the crash.
"All were beloved members of Harvest Church and their loss currently leaves us without the proper words to articulate our grief," the church said, announcing its worship center would be open for prayer and mourning time Tuesday night.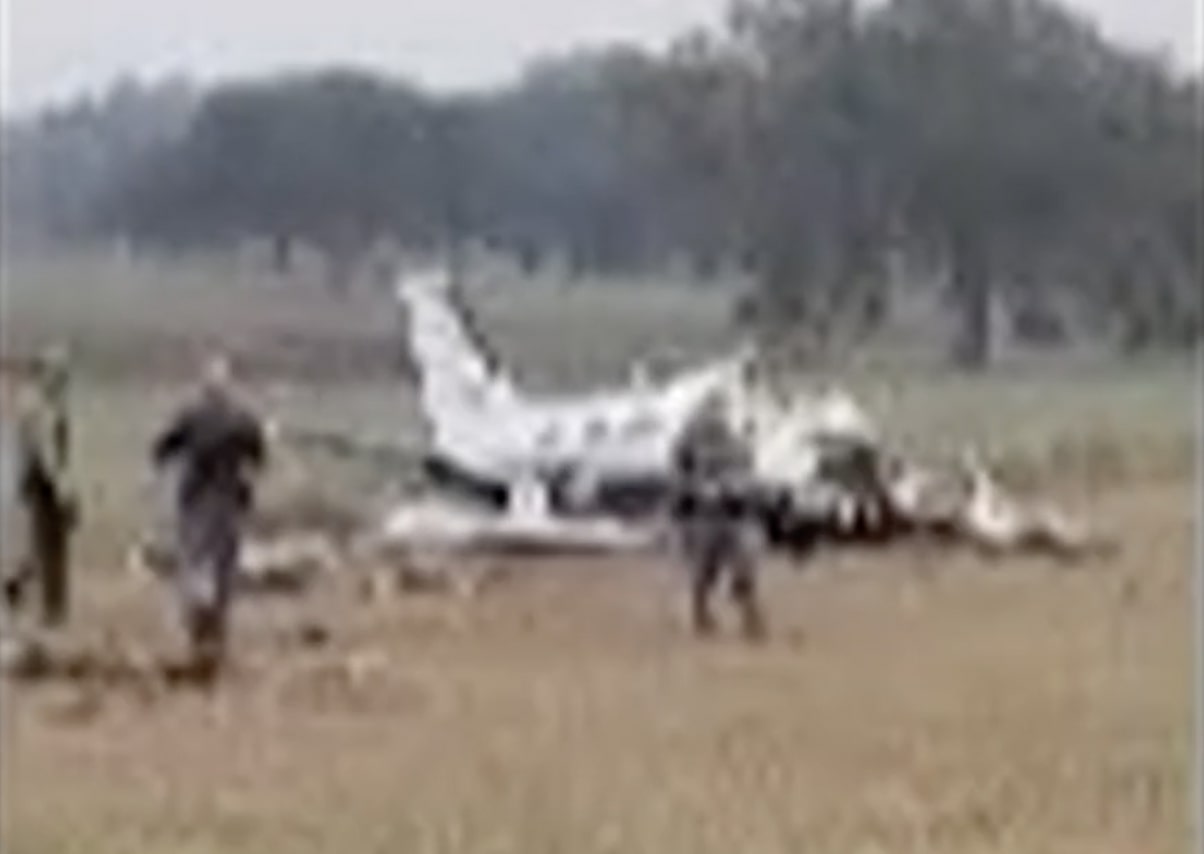 The post said pastor Kennon Vaughan was the lone survivor taken to the hospital and he was in stable condition as of the last report.
The flight tracking website FlightAware showed the aircraft appeared to depart from Memphis International Airport hours before the crash and traveled round trip from Memphis to Dallas just days ago.
The National Transportation Safety Board released a statement Tuesday afternoon saying it is "investigating the Jan. 17, crash of a Piper PA-46-350P aircraft near Yoakum, Texas."
The Federal Aviation Administration will investigate the crash as well.