5.1 magnitude earthquake reported near North Carolina-Virginia border
The earthquake was recorded in Sparta, North Carolina.
A 5.1 magnitude earthquake struck near the border between North Carolina and Virginia on Sunday morning.
The earthquake was reported near Sparta, North Carolina, at 8:07 a.m., according to the USGS.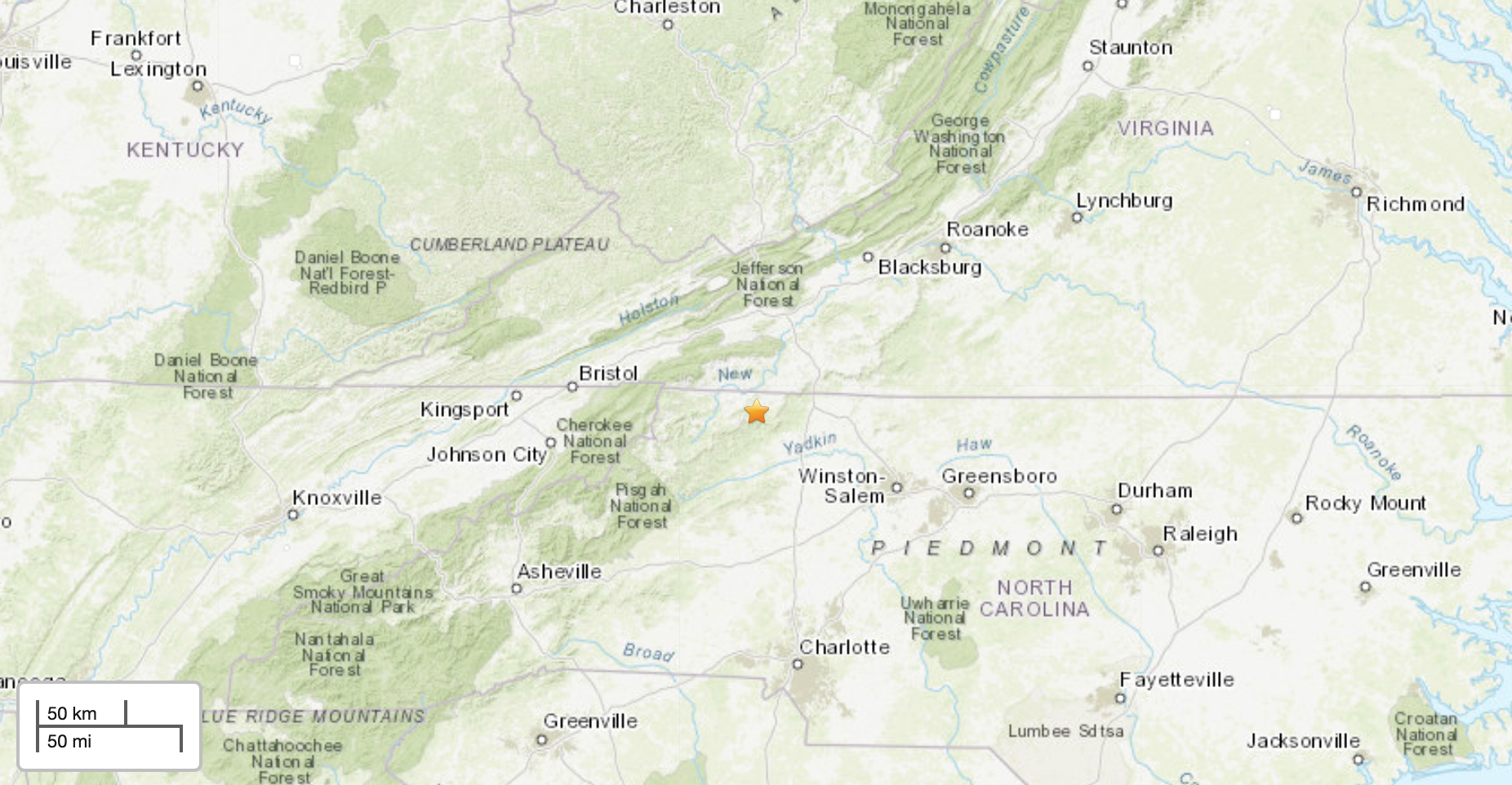 There are no reports of damage or injuries. The tremors were felt from Virginia to South Carolina.