— -- Patrick Edmond walks about 12 miles nearly every day just to get to work.
The 52-year-old, who lives in Plano, Texas, works at a Braum's -- an ice cream shop and burger restaurant -- in McKinney, Texas. Though he usually gets a ride back home from work, he has to walk over a bridge and along several highways to get there.
Though the two-and-a half-hour commute might dishearten many, Edmond said he actually loves and appreciates the long walk. He keeps a positive spirit.
"Some people drive, some people ride bicycles -- and I happen to walk," he told ABC affiliate WFAA in Dallas. "I would love to have a car, but the car don't make the person."
Edmond said that, during his commute, he likes to reflect and think about the people he has encountered and the experiences he has gone through.
On Feb. 18, a police officer met Edmonds and was touched by his story.
The officer encountered Edmond walking along a highway in McKinney after a caller reported seeing him and expressed concern for his safety, according to Sgt. Ana Shelley, the public information officer for the McKinney Police Department.
"The officer found him, asked if he was OK and offered him a ride," Shelley told ABC News. "Through the course of the ride, they chit-chatted a bit, and the officer was impressed with his work ethic and positive attitude despite having to walk two and a half hours to work almost every day."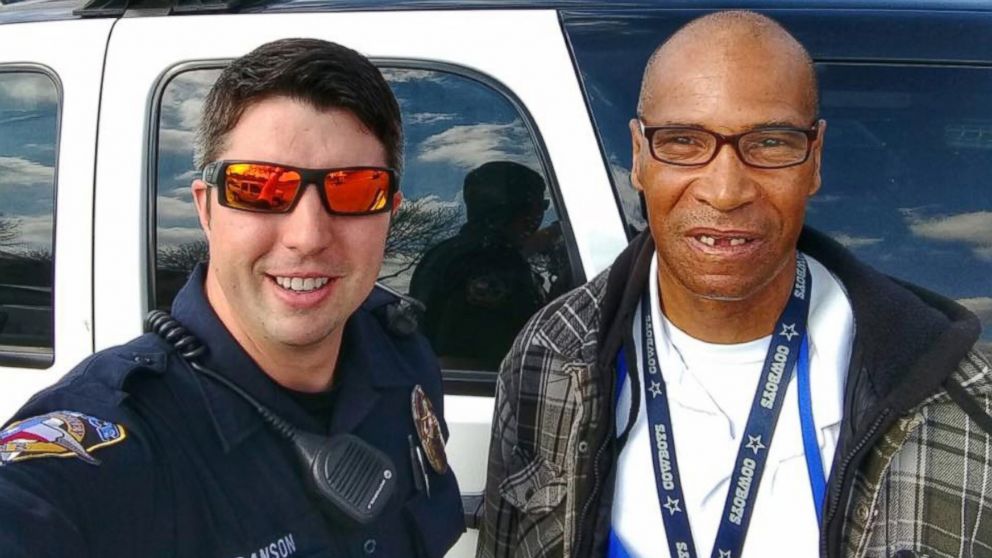 The McKinney Police Department posted about the inspirational encounter on Facebook, saying that the officer believed "everyone should know about Patrick [Edmond]."
The Facebook post has received more than 6,200 reactions and has been shared more than 1,100 times as of this afternoon.
LoEster Posey, Edmond's aunt, told WFAA that she was shocked when she saw the post on her social media feed, because she hadn't seen Edmond in years.
Posey said that Edmond had closed himself off a few years ago after going through "a lot of hard blows in life."
"He took nobody's phone calls," Posey said.
Edmond's parents died just a few years apart, she said, and his best friend died of a drug overdose. For a while, she said, Edmond also struggled with addiction.
On Tuesday, Posey found Edmond along his walk and offered him a ride.
After years apart, the two shared an emotional reunion in Posey's car.
"I'm so proud of you, Patrick," Posey told Edmond with tears in her eyes.
Edmond told WFAA he usually does not accept many rides, but this one with his aunt was much needed.
"It's wild. It's humbling," he said.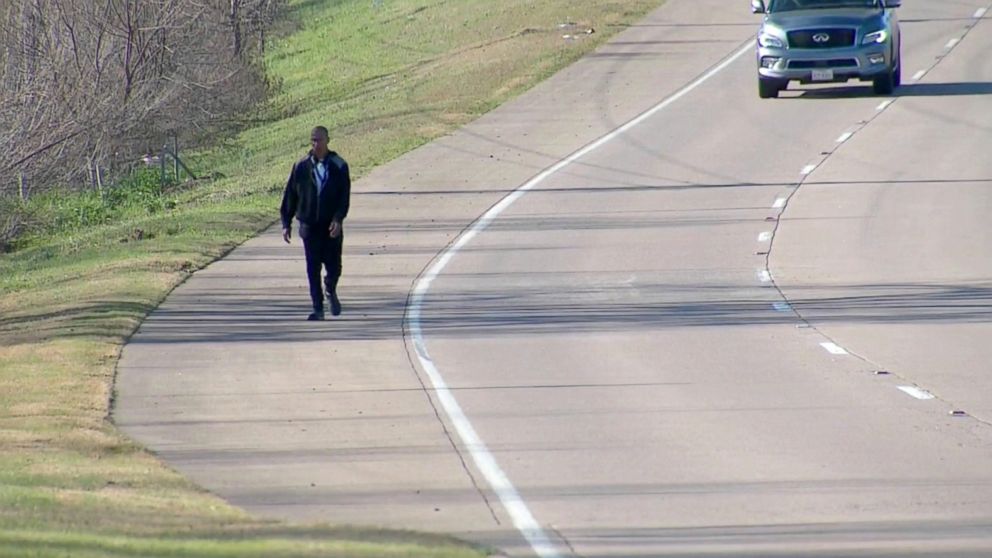 The 52-year-old was reminded that he has family just around the corner and that he's not alone, WFAA reported.
Braum's, the restaurant chain where Edmond works, told ABC News in a statement that Edmond "is a hard-working and dedicated employee" who has been with the company for almost a year.
"He always has a smile on his face and a jump in his step," Braum's said. "We cannot say enough about Patrick. His commitment to his work is remarkable and we commend him. We look forward to what the future has in store for him."
The company said it was only made aware of Edmond's commute to work, on foot, this weekend, after his story aired on a local news station.
"Once we learned about his situation, we began looking into the matter with our management team in the area," Braum's said. The company learned Edmond previously worked at a store in Plano, Texas, where he lives, but after he was offered a promotion to work at the store in McKinney, he transferred.
"During his interview for the new position, he was asked if he had reliable transportation and he informed the district manager that he did," Braum's said. "We take the health, safety and well-being of our employees seriously. So, [Edmond] was offered a chance to transfer back to a store in Plano with his promotion intact."
However, Edmond "is so excited about his new position that he has elected to continue working in McKinney," the company said.
"You just got to get up and keep going, keep walking," Edmond told WFAA.