672,000 gallons of oil spill off Louisiana coast, Coast Guard says
The Coast Guard nearly doubled its original estimate of the offshore oil spill.
October 20, 2017, 1:00 PM
— -- The U.S. Coast Guard has nearly doubled its initial estimate of the amount of oil that seeped from a crack in a pipeline off the coast of Louisiana.
The leak was first announced on Oct. 13 from a damaged pipeline operated by LLOG Exploration some 40 miles southeast of Venice, Louisiana. The privately-owned company originally reported between 333,900 to 392,700 gallons of oil were discharged by the broken line, located nearly 5,000 feet beneath the surface of the Gulf of Mexico, according to a press release from the Coast Guard.
The Coast Guard has said it is coordinating with the company as well as the federal Bureau of Safety and Environmental Enforcement (BSEE) and the National Oceanic and Atmospheric Administration (NOAA) to locate and respond to any oil that floats to the surface. With overhead flights and underwater vehicle inspections conducted multiple times a day, no recoverable oil has been detected thus far.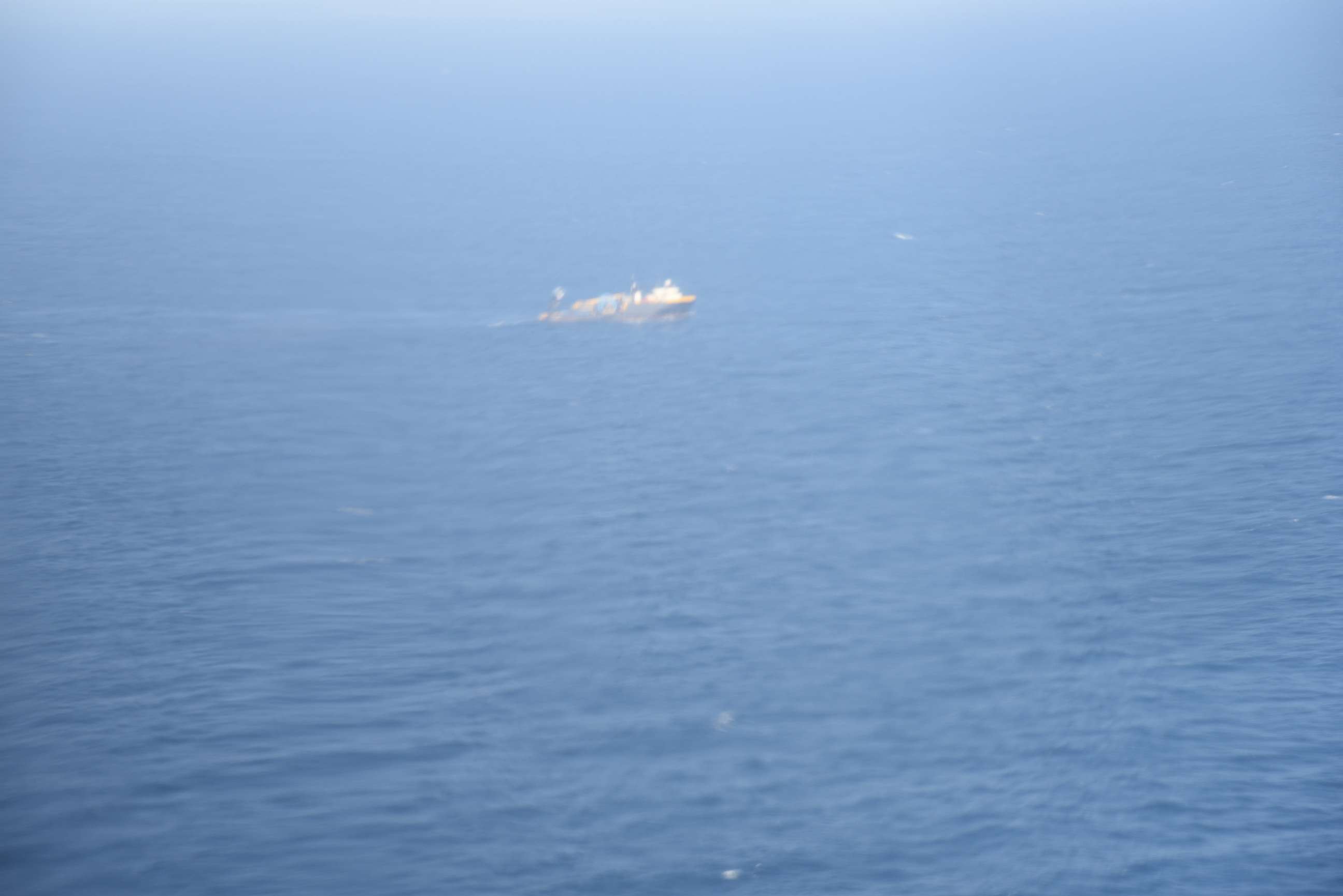 Though the pipeline has been secured, the company on Wednesday reported a revised estimated volume of "unaccounted-for oil" to the Coast Guard and the federal Bureau of Safety and Environmental Enforcement, indicating as much as 672,000 gallons of oil may have been released.
"While the reported discharge amount is very significant, we are confident in the calculations completed by the LLOG and NOAA scientists," said Cmdr. Heather Mattern from U.S. Coast Guard Marine Safety Unit in Morgan City, Louisiana. "Additionally, the lack of any recoverable oil identified by over flights and subsea inspections conducted throughout the past week supports this explanation."
According to a press release from the Coast Guard, trajectory models calculated by LLOG Exploration and NOAA indicate that any leaked oil will drift in a southwesterly direction and is not expected to impact the shoreline. The calculations also indicate that the discovery of any recoverable oil is unlikely due to the high pressure and depth at which it was discharged.
The Coast Guard said Friday that so far the presence of oil has not been detected in water samples taken along the trajectory path at various depths.
The investigation into the cause of the incident is ongoing.