8 killed after car plows into 18 pedestrians in Brownsville, Texas; alleged driver charged
Authorities haven't said if the crash was intentional.
A driver is facing manslaughter charges after he allegedly plowed his car into 18 pedestrians at a Brownsville, Texas, bus stop, killing eight and injuring 10 others.
The crash occurred at 8:29 a.m. Sunday near the Ozanam Center, according to Brownsville police. Some of the victims struck by the gray Range Rover were migrants under the care of Border Patrol, according to Brownsville police spokesman Martin Sandoval. Some were from Venezuela and all of the victims were males, Brownsville Police Chief Felix Sauceda said.
The SUV ran a red light, lost control and flipped on its side, Sauceda said at a news conference Monday.
The driver, 34-year-old George Alvarez, allegedly tried to flee the scene but was stopped by others, the chief said.
Alvarez, who has an "extensive rap sheet," is in custody on charges including eight counts of manslaughter, Sauceda said.
Alvarez appeared in court Monday; bond was set at a total of $3.6 million.
The FBI is working to determine if the crash was an intentional act and, if so, whether there was a domestic violent extremist motive behind it, law enforcement sources told ABC News on Sunday. The FBI is supporting local and state investigators, and is not the lead agency in the investigation.
Investigators have not commented on a possible motive or whether the crash was intentional.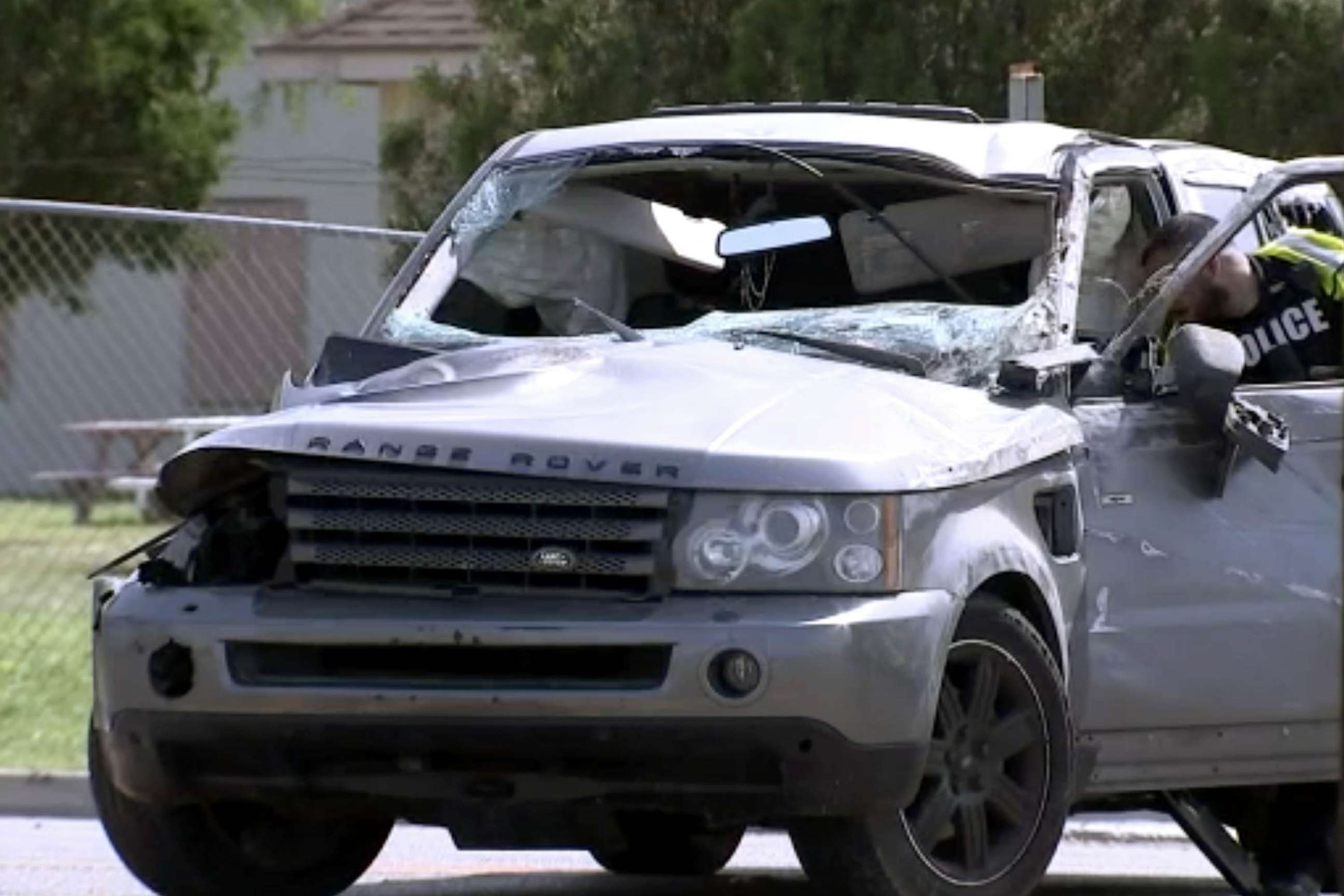 Authorities said they're waiting on toxicology results.
​Federal and local investigators have scrubbed through the suspect's social media and say it has "come back clean," according to sources.
The American Civil Liberties Union said in a statement Sunday, "We grieve for the victims in Brownsville, Texas, who were run over outside a migrant shelter where people from around the world are seeking asylum and safety."
The ACLU added, "We understand the motive is still under investigation. This horrific event comes after weeks of escalating anti-immigrant policy-making by Texas politicians and while the Biden administration considers imposing a new asylum ban aimed at deterring, rather than welcoming, migrants seeking protection."
ABC News' Pierre Thomas, Jack Date, Luke Barr, Alexander Mallin and Josh Margolin contributed to this report.