— -- A police dispatcher from Green Bay helped save a Wisconsin teenager when her gas pedal stuck, all caught in 911 audio.
Olivia Crooks, 16, said she left her high school parking lot in her car on Tuesday afternoon and then realized she had lost control of the vehicle.
"I was terrified," Crooks told ABC News. "I had no idea what I was going to do. I thought the only way I was going to stop my car was to get into a car accident or just crash."
It was a harrowing experience that lasted 7 to 10 minutes for the young driver who has had her license since January.
"I heard a crack," Crooks told local TV station WLUK in Green Bay. "My gas pedal got stuck so I tried to press my brake to see if I could stop my car but I could not."
As Crooks' 2004 Chrysler PT Cruiser 2006, which the family bought used last year, picked up speed, it reached 60 miles an hour down a busy street, she said. When she called 911, dispatcher Julia Robak answered.
"First of all, I think Olivia did an amazing job," Robak told ABC News. "I have two 14-year-old twins. I give her credit at 16 for being as calm as she was, calling 911, going to an area that was not so busy, and trusting in the fact that I was doing everything I could to help her."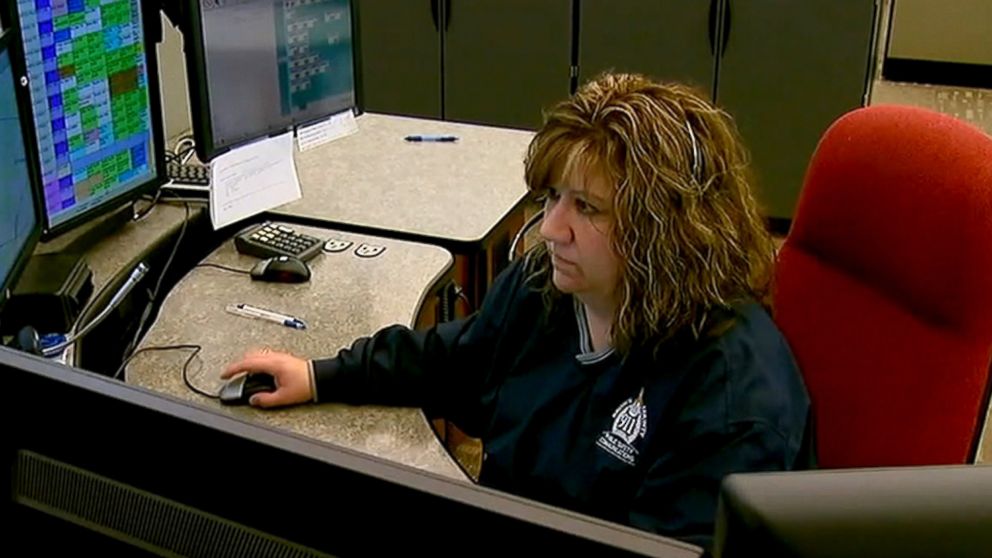 Crooks headed to a cul-de-sac, where she hoped she could drive in circles until the car ran out of gas. But once Crooks told Robak the car was an automatic vehicle, the dispatcher told the teen to shift the car to "neutral."
"Don't pump the brakes," Robak said as general advice to those in a similar situation with an automatic transmission. "You should press them."
Robak advised Crooks to apply firm, constant pressure, and not to pump the brakes when she was in neutral.
Though the tires began to smoke, eventually the car stopped and Crooks was not injured. Robak said the call lasted no more than 3 minutes.
Crooks' mother, Lori, told WLUK, "I am so thankful today."
"It could've been a lot worse than it was," Lori Crooks said. "I'm just glad it ended up the way it did."
As for Robak's cool head, she credits her training with the Brown County Public Safety.
"I think our center does wonderful things with training and preparing us to take these kind of calls. I also have a great team that is encouraging and supporting. They never want us to fail. We do the best that we can do," Robak said.
A National Highway Traffic Safety Administration database shows no complaints about accelerator pedals for the Chrysler PT Cruiser.
A spokesman for Fiat Chrysler Automobiles (FCA) said in a statement, "FCA US LLC has no reports of any similar occurrence. The Company is relieved no-one was injured and commends the parties involved for their actions."