— -- A 93-year-old World War II veteran is preparing for his upcoming birthday piano recital.
Milwaukee resident Jack Prince relies mostly on an electronic wheelchair to move around and an oxygen tank to help him breathe, but his fingers show few signs of his advanced age as he practices on a grand piano at the Wisconsin Conservatory of Music.
"For the most part, I do not feel my age, no," Prince told ABC Milwaukee affiliate WISN.
Prince travels two blocks from his apartment to the Wisconsin Conservatory of Music every other week to practice with his piano teacher, Stefanie Jacob, WISN reported.
"Music has always been important to me," he said.
Although Prince, who been playing the piano for all his life, said that while following his passion is beneficial for him, it's not all fun and games.
"I think it's very useful for somebody my age to have something that you have to work at -- and I do work," he said, adding that he practices five or six days a week in addition to his lessons.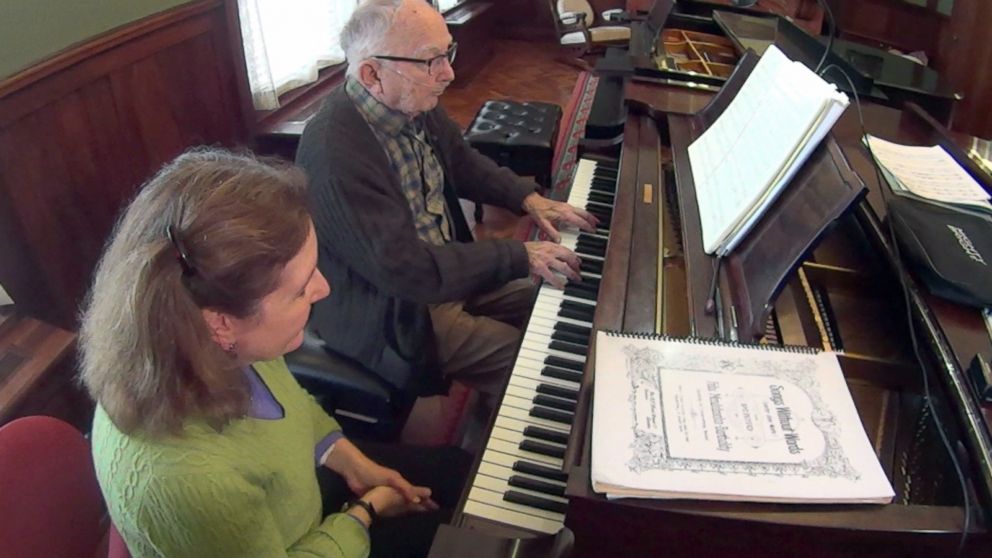 Jacob said the veteran is one of her hardest-working students. The two are currently preparing for Prince's upcoming birthday party, at which he will have a chance to show off his skills.
"She knows how to deal with an old man and doesn't take any sass from me," Prince said.
Jacob said Prince is an ideal student due to his self-motivation.
"I so love getting to teach motivated students, no matter what their age," she said. "Here, he just had a lesson and he's gonna go home and practice. Are you kidding me? Nobody else does that."