— -- A 94-year-old woman living at the Florida nursing home where eight residents died after an air conditioning system failed in the wake of Hurricane Irma is now suing the rehabilitation center, claiming it showed "negligence and reckless indifference" toward its elderly residents.
Rosa Cabrera's legal guardian filed the lawsuit in a Broward County state court on Friday on her behalf against the Rehabilitation Center at Hollywood Hills in Hollywood, Florida.
Eight of the nursing home's residents died last week after the facility's electrical system for its air conditioning stopped working in the aftermath of the hurricane that hit Florida on September 10.
Cabrera is a double amputee "without the ability to walk or live independently," the complaint says. She sustained heat-related injuries and had to be hospitalized as a result of the days-long failure of the nursing home's air conditioning system, the complaint alleges.
"As the hurricane approached, Ms. Cabrera was told by the Rehab Center that she would not be evacuated, but would be safe and cared for" at the nursing home, the complaint says. She did not know that the nursing home lacked a generator to power its air conditioning system in the event of a power failure, the lawsuit alleges.
The complaint further contends that the Rehabilitation Center at Hollywood Hills should have known that the storm would cause a power outage, and that if that happened "the temperature inside the facility would be unsafe and dangerous" for its more than 150 residents.
"Notwithstanding these foreseeable, dangerous, and life-threatening conditions, the defendant made no effort to relocate the elderly and vulnerable residents or to secure an adequate cooling system for the center," the complaint says.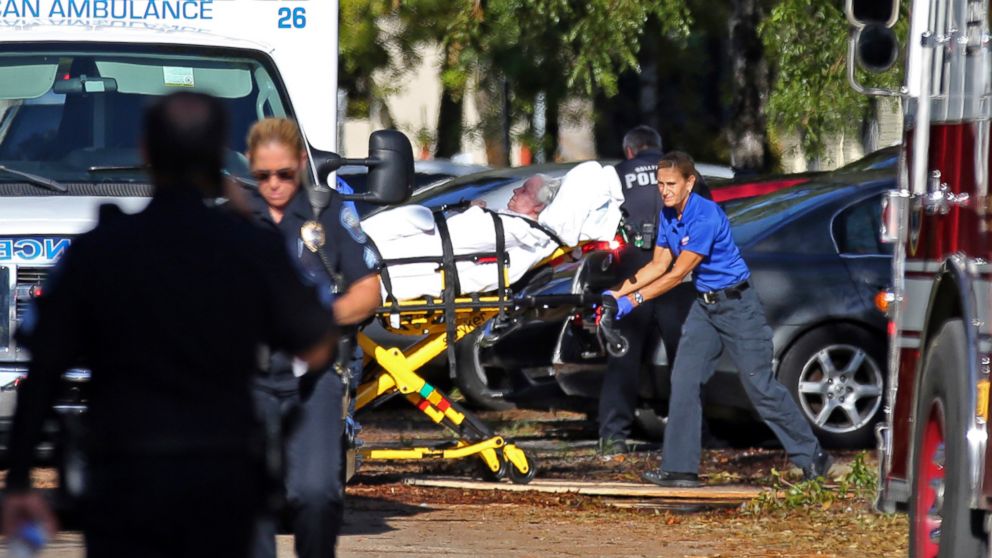 The lawsuit alleges that the Rehabilitation Center failed to adequately prepare for Irma after hurricane and storm-surge warnings were first issued for Broward County on Sept. 7.
Hill and Knowlton Strategies, a public relations firm representing the nursing home told ABC News, "It would be inappropriate to discuss a pending suit. However, counsel will be reviewing the filing."
Most of the eight residents of the Rehabilitation Center at Hollywood Hills who died had been treated for respiratory distress, dehydration, and heat-related issues, officials said. Some of the patients admitted to nearby Memorial Regional Hospital felt temperatures of up to 106 degrees, hospital officials said Thursday.
A timeline released by the public relations firm for the nursing home says that the center's staff reached out repeatedly to emergency hotlines and the local power utility in the days after the air conditioning system failed on Sept. 10.
Nursing home officials also called the personal cell phone of Florida Gov. Rick Scott seeking help, the governor's office confirmed to ABC News on Saturday.
Scott's office said the messages left on his cell phone were referred to two other agencies.
"Every call made to the governor from facility management was referred to the Agency for Health Care Administration and the Florida Department of Health, and quickly returned," John Tupps, Scott's communications director, said Friday,
In a statement, the Florida Department of Health said, "It is 100 percent the responsibility of health care professionals to preserve life by acting in the best interest of the health and well-being of their patients. Let's be clear -- this facility is located across the street from one of Florida's largest hospitals, which never lost power and had fully operating facilities. The tragic and senseless loss at Hollywood Hills Rehabilitation Center is the subject of a criminal homicide investigation by law enforcement."