Alexandria Ocasio-Cortez's victory Tuesday in New York is generating new support for #AbolishICE, a movement that aims to dissolve U.S. Immigration and Customs Enforcement.
Ocasio-Cortez, a Democratic Socialist of Puerto Rican descent, made the demand to end immigrant detention and deportation a rallying cry in her campaign.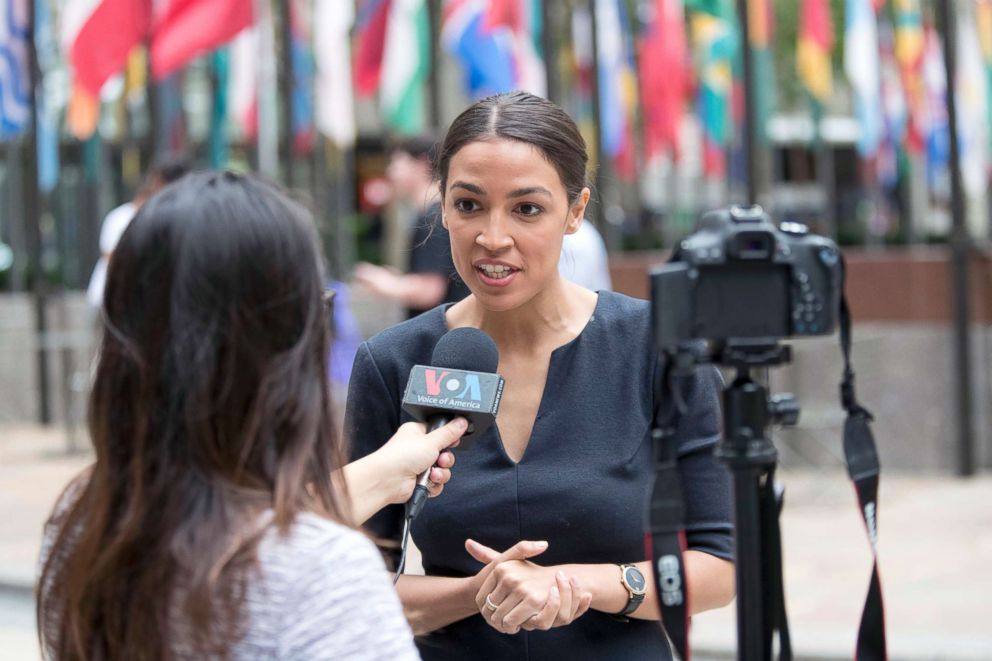 On Wednesday, Rep. Mark Pocan, D-Wis., told ABC News that more legislators, including Rep. Raul M. Grijalva D-Ariz., and Rep. Mike Capuano, D-Mass., have expressed interest in supporting legislation he is drafting that would set up a commission to dismantle ICE. The new supporters join several other congressional Democrats, including Reps. Pramila Jayapal of Washington, Earl Blumenauer of Oregon and Jim McGovern of Massachusetts.
The effort is in its early stages and whether it will gain more steam is unclear.
Capuano's push for the measure comes as he faces a challenger, Boston City Councilor Ayanna Pressley, with striking parallels to Ocasio-Cortez.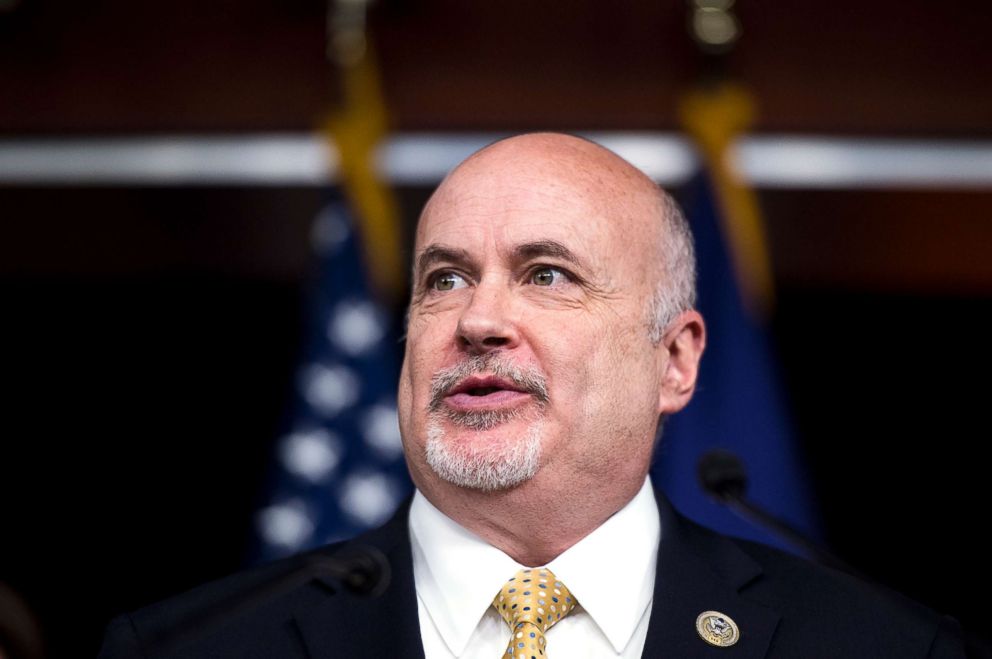 Like the NY-12 nominee, Pressley is a Boston University graduate and, as an African American, is a non-white woman facing a white male more than 20 years her senior in a highly diverse urban district.
And, like Ocasio-Cortez, Pressley has made #AbolishICE a core part of her platform.
Another progressive candidate, Cynthia Nixon, who is running for New York governor and swapped endorsements with Ocasio-Cortez the day before the primary, has also denounced the agency, calling ICE a "terrorist organization."
Nixon told ABC News Wednesday her campaign has received "hundreds of donations" in the last 24 hours, following Ocasio-Cortez's victory.
His bill is not yet complete, but Pocan told ABC News it will create "a commission to take a look at the essential duties, re-assign them to other agencies, and get rid of the ones that have gone from their core mission."
Pressed on which ICE activities would be eradicated, Pocan said it would be a matter for the commission to determine.
"We're not trying to say, 'this is exactly the way you're going to reform it,' because we want to make sure the best professionals are involved," he said.
Rep. Pramila Jayapal, who will co-sponsor the bill, said that the commission would increase accountability to Congress, potentially by introducing automatic cuts to funding.
In the status quo, she told ABC News, "even if we have assessments or investigation, those don't automatically trigger cuts to funding. We don't have enough sticks in the legislation."
Calling ICE a "rogue agency," Jayapal said that human rights abuses at detention facilities are not a new problem, but that the recent border crisis has intensified existing abuses.
Rep. Jim McGovern, D-Mass., an early supporter of #AbolishICE, told ABC News that while he thinks immigration laws should be enforced, the agency is deporting individuals who pose no threat to Americans.
"Nobody's talking about open borders, nobody's talking about not going after violent criminals or terrorists. What we're saying is, we need to create a different way to do this," McGovern said. "We ought to go back to the drawing board."
McGovern originally voted against the creation of the Department of Homeland Security in 2002.
"I was worried about building up this national security state, with this mega-agency that seemed to be getting bigger and bigger," he told ABC News. "Some of the fears I had back then are now being realized."
The Massachusetts lawmaker said he sees mounting opposition to the agency among even "moderate to conservative" districts. Echoing this sentiment, Pocan told ABC that while some commentators have framed the call to abolish ICE as a left-wing platform, he considers it a common-sense stance.
"People are saying, 'Oh, it's the progressives taking over.' I would argue that it's the mainstream of America that's just speaking out more," Pocan told ABC News.
Meanwhile, some on the left are concerned that simply abolishing the agency would make room for another institution to perform the same functions.
Sean McElwee, a writer for The Nation who has led the #AbolishICE movement on Twitter, told ABC News "it's a big concern – the idea of this very grassroots immigrant-organizer-led movement turning into, 'abolish ICE and then re-form it, and we'll call it 'ICL,' or something.'"
However, McElwee said, "if you still have mass deportation, you have not abolished ICE."