— -- Accused cop killer Eric Frein made his first court appearance today, looking gaunt and his face bruised, as he was arraigned on murder charges in Milford, Pennsylvania.
Frein, who police say shot two state troopers on Sept. 12 before fleeing into the woods, had a gash on his nose and was booed outside the packed courthouse by locals, including one woman who yelled, "You're lucky we didn't get you during hunting season."
Other angry spectators shouted "coward" and "scumbag" as Frein, 31, remained stone-faced, wearing an orange prison jumpsuit.
He did not enter a plea. Magisterial District Judge Shannon Muir asked Frein if he understood the charges and that he could face a life sentence or the death penalty, to which Frein responded, "I do."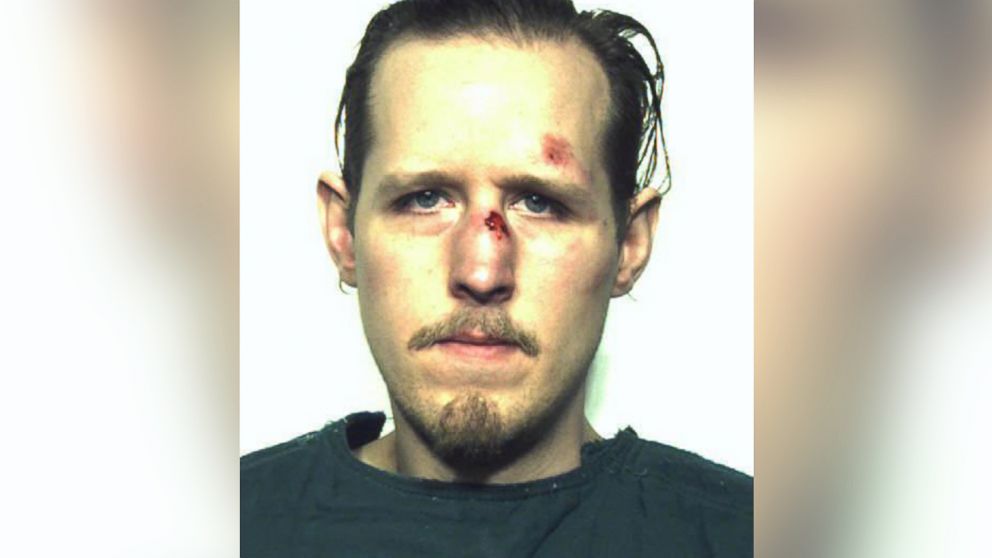 "We have now started to find the answers that the community desires in this case," District Attorney Raymond Tonkin said outside the courthouse. "The families in this matter ... have suffered an unimaginable loss of unspeakable proportions. They will never be the same but today everyone find some comfort as we take these next steps toward justice."
Tonkin has said he will seek the death penalty for Frein.
Frein, from nearby Canadensis, was captured by U.S. Marshals on Thursday evening outside an abandoned hangar in the Pocono Mountains, in the area where police had been hunting for the suspect for nearly seven weeks.
"A team was sweeping through the area, surprised him as he was outside of the hangar," Pennsylvania State Police Lt. Col. George Bivens said today.
"This was the result of ongoing pressure put on Frein by law enforcement," he added.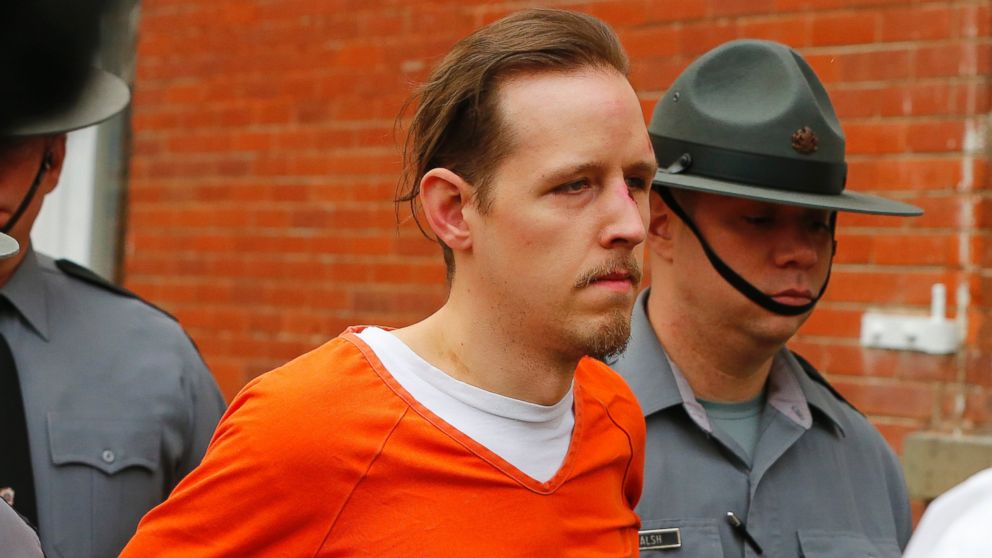 Bivens said the cut on Frein's face is not the result of a battle with police. "That was an injury that occurred to him sometime in his flight," he said.
Frein faces multiple charges, including murder in the first degree, homicide of a law enforcement officer, attempted murder of a law enforcement officer and possession of a weapon of mass destruction.
He allegedly shot and killed Pennsylvania State Trooper Bryon Dickson when police say he ambushed the Blooming Grove police barracks, and also shot and injured Trooper Alex Douglass. During the manhunt for Frein, police found pipe bombs, multiple weapons and ammunition, and food and supplies stashed in the woods. Police estimate the search cost around $10 million.
Police have said he planned his attack for years, and his computer searches reveal he was looking for information about how to escape capture months before the shooting.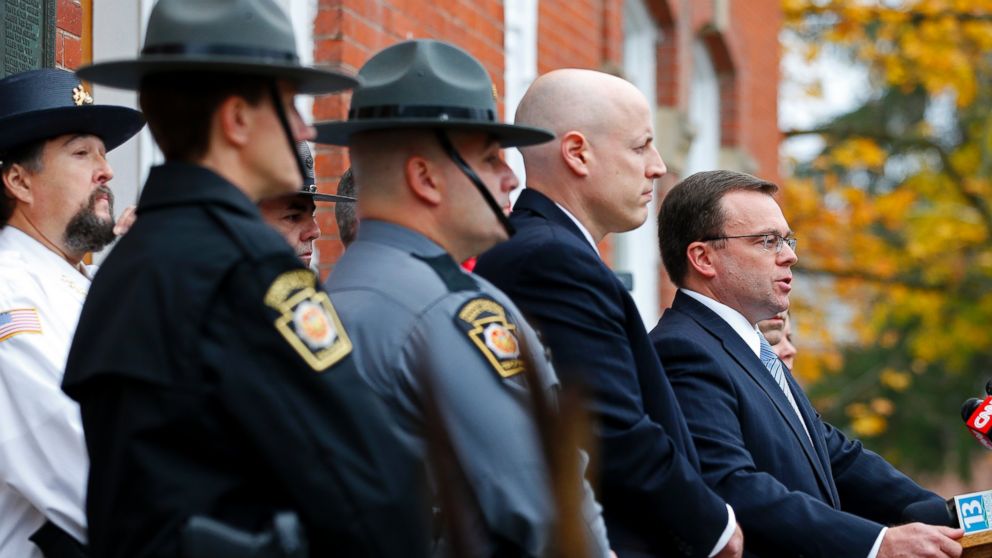 Frein searched "can police track cell phone," "police manhunt guide," "how to escape a manhunt," and "catching food" on his computer, according to an affidavit.
"I've characterized his actions in the past as pure evil and I would stand by that," Bivens said today.
Frein, who was placed on the FBI's most wanted list, is war re-enactor who was obsessed with Eastern European armies, and often participated in historical battle reenactments and films, according to those who knew him. He practiced survivalist skills and often spent time in the woods. Frein learned to shoot from his father, a retired Army major.
He is being held in "max status protective custody" at the Pike County Correctional Facility in Lords Valley, inside a 5-by-8 foot cell.