— -- A woman who was shot but survived an alleged gunman's string of deadly shootings in Kalamazoo, Michigan, recounted the ordeal to prosecutors through tears today, saying how she began to run and then played dead. As her alleged shooter looked on via video, she identified him and told the court: "I could never forget anyone who shot me."
Tiana Carruthers, the first of eight victims allegedly shot by accused gunman Jason Dalton on Feb. 20, testified today at a hearing that determined that enough evidence exists to send a multiple-murder case against Dalton to trial.
But dramatic outbursts in court by Dalton this morning caused Carruthers to cry hysterically, ultimately forcing the hearing to be halted.
A recess was called and deputies grabbed Dalton and forcibly removed him from the courtroom after a struggle.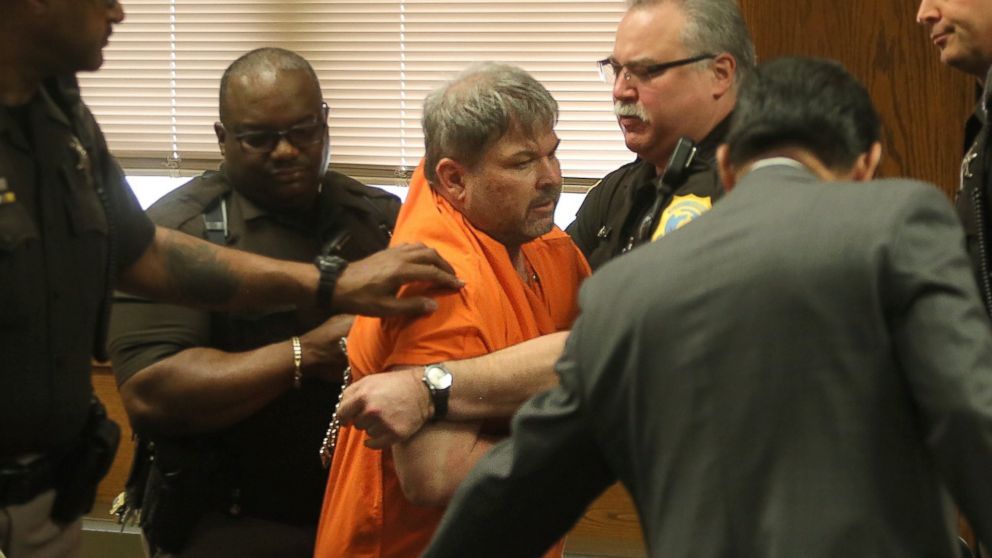 When the hearing resumed later in the afternoon, Dalton appeared via video from the Kalamazoo County Jail with officers holding down his shoulders. Carruthers came back to the stand and identified Dalton through the video, saying, "I can never forget his face."
Carruthers then opened up about the shooting, describing how Dalton's car came toward her and how she yelled at the children on the playground to run.
Carruthers said she tried to run away herself, but couldn't, and described what it was like when the first bullet hit her arm.
"I began to run toward anywhere, just to take cover. I didn't make it," she said. "I pretended like I was dead already. I couldn't move."
She also tearfully described her injuries to the prosecutor, saying her arm was reconstructed. "I am like the bionic woman," she said. "My body doesn't look real."
Alexis Cornish, 17, witnessed the shooting at the Seelye Ford KIA Dealership in Kalamazoo that killed her boyfriend and his father. This was the second shooting of the night.
When Cornish took the stand this afternoon, she described how her boyfriend and his father fell down after they were shot, and she hid behind a car seat.
She then grabbed her boyfriend's phone from his pocket and dialed 911 as both her boyfriend and his father lay still.
Dalton, who worked as an Uber driver, is accused of killing six people and injuring two others in a February shooting spree at three locations that police have called "completely random acts of violence."
Last month Dalton was found mentally competent to stand trial, and after today's hearing the judge ruled that enough evidence exists to send a multiple-murder case against Dalton to trial. The case goes next to Circuit Court.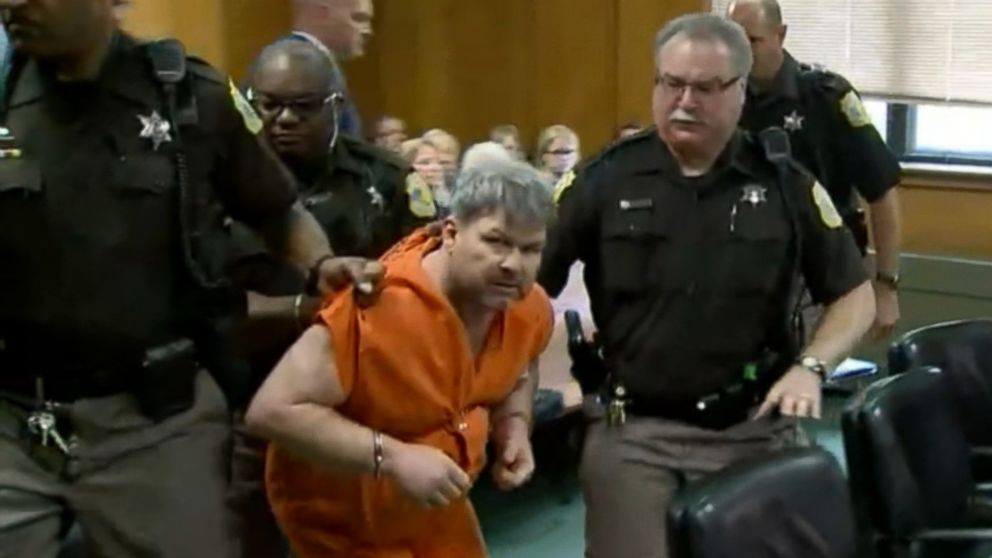 Kalamazoo County Prosecutor Jeff Getting said after the hearing that Dalton's outbursts won't impact their case.
Dalton's attorney Eusebio Solis did not immediately respond to a request for comment.