— -- The estranged son of a Boston police captain arrested on terrorism-related charges on July 4 appeared in a Massachusetts court today for a dramatic detention hearing.
Prosecutors laid out publicly some of the evidence against 23-year-old Alexander Ciccolo, including portions of a videotaped interview law enforcement officers had conducted with him after Ciccolo was arrested.
In the video, Ciccolo says that ISIS is a "good thing," that the terrorist group is freeing people from oppression and that "nonbelievers have to pay." He dismissed the dozens of gruesome taped ISIS executions by saying those suffering in ISIS videos are "criminals."
At the end of today's hearing, the judge determined Ciccolo could be a threat to the public if released and ordered him be detained until trial.
David Hoose, a defense attorney representing Ciccolo, declined to comment on Ciccolo's alleged plot but said that while his client's comments to investigators may not have been "mainstream," they did not actually advocate violence.
"They were his beliefs," Hoose said, adding he expects there to be additional charges. As for Ciccolo's state now, Hoose said he's "handling it about as well as anybody else would under these circumstances."
'Going Off the Deep End'
Ciccolo's July 4 arrest, which officials said was part of a counter-terrorism operation against alleged ISIS-inspired domestic terrorists, was a based in part on the actions of Ciccolo's father, Capt. Robert Ciccolo, as ABC News reported Monday.
Law enforcement officials said Capt. Ciccolo alerted counter-terrorism authorities about a year ago that his son, with whom he had had minimal contact for several years, "was going off the deep end" and "spouting extremist jihadist sympathies."
According to court documents, an "acquaintance" of Alexander Ciccolo -- identified by officials to ABC News as Capt. Ciccolo -- became alarmed last fall when he received disturbing text messages from his son, who has a "long history of mental illness" and has been estranged from his father for several years.
In one, the younger Ciccolo called America "Satan" and in another he called Americans "disgusting," according to a affidavit filed by FBI Special Agent Jeffrey Lawrence. The agent also said that Ciccolo told his father and stepmother he was "not afraid to die" for radical Islam and that is his "faith is under attack."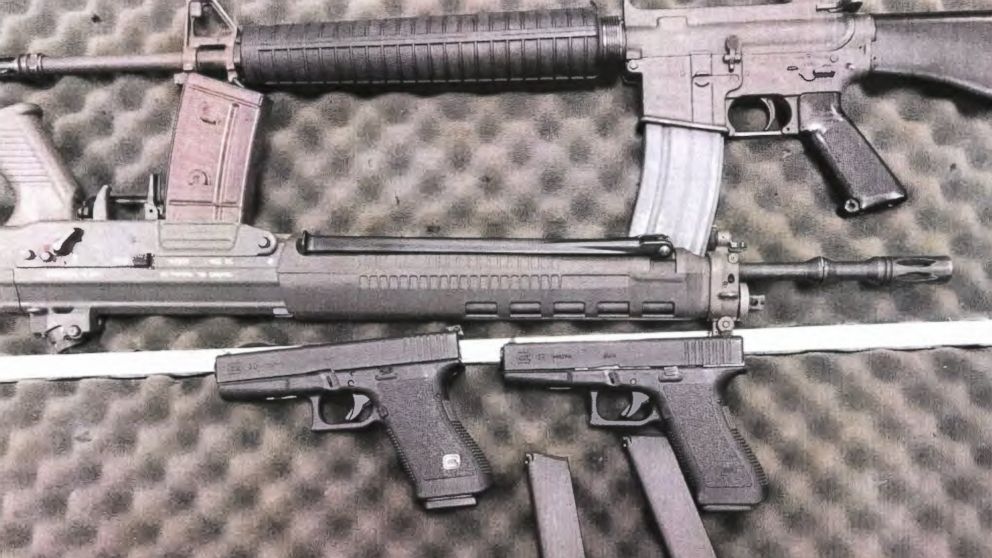 Ciccolo planned to attack a college campus, possibly with a pressure cooker bomb, and then live stream the execution of students online, according to court documents. He was arrested July 4 shortly after allegedly purchasing four firearms, including two high-powered rifles, from an undercover FBI informant and charged with illegal possession.
Monday Ciccolo's family put out a statement saying they were "saddened and disappointed to learn of our son's intentions, [but] grateful that authorities were able to prevent any loss of life or harm to others."
Brad Garrett, a former FBI agent and ABC News consultant, said Capt. Ciccolo's decision to alert authorities to his son must have been an "excruciating" one.
"It's a natural reaction for any parent to feel devastated and disappointed for their children to want to do harm to others," Garrett said. "I think it was probably excruciating for [Capt. Ciccolo] to come forward. It took a lot of courage, and it was a good thing he did."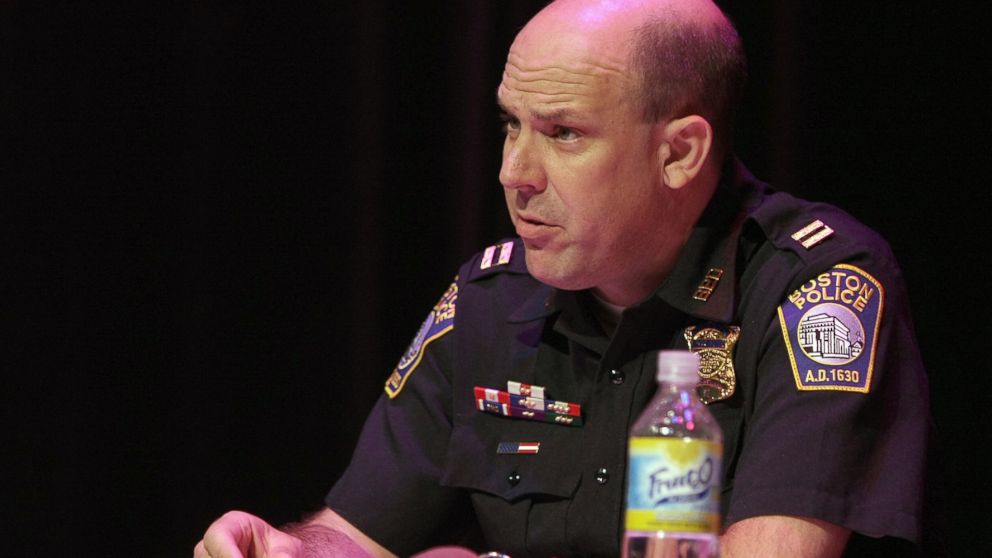 Neighbors told ABC News the younger Ciccolo was a recent convert to Islam, and the FBI said he was influenced by extremist material online. He had purportedly taken the Arabic name Abu Ali al-Amriki.
Prior to allegedly becoming an ISIS sympathizer, Ciccolo was photographed attending an anti-nuclear "peace walk" in 2012.
Jun Yasuda, a Buddhist who walked with Ciccolo in July 2012, told ABC News Ciccolo appeared to be "concerned about peace… and understood about non-violent protest."
"We walked together after Fukushima, and he realized that he had an open mind and that people were wonderful," Yasuda said.
Michele McPhee is a Boston-based freelance journalist and frequent contributor to ABC News. ABC News' Alexander Hosenball and Lee Ferran, and freelance reporter Alexa Pozniak contributed to this report.