— -- As gun control advocates threaten a boycott of Georgia after lawmakers there effectively punished Atlanta-based Delta Air Lines Thursday for cutting ties with the National Rifle Association by passing a bill that denies the carrier a lucrative tax break, another boycott of the Peach State looms based on the passage of another bill.
Last Friday the Georgia Senate approved a bill that allows taxpayer-funded adoption agencies to decline placing children with LGBT couples if they cite religious beliefs as the reason. The Senate voted 35-19 to approve the "Keep Faith in Adoption and Foster Care Act." The bill now heads to the state House, where its fate is uncertain.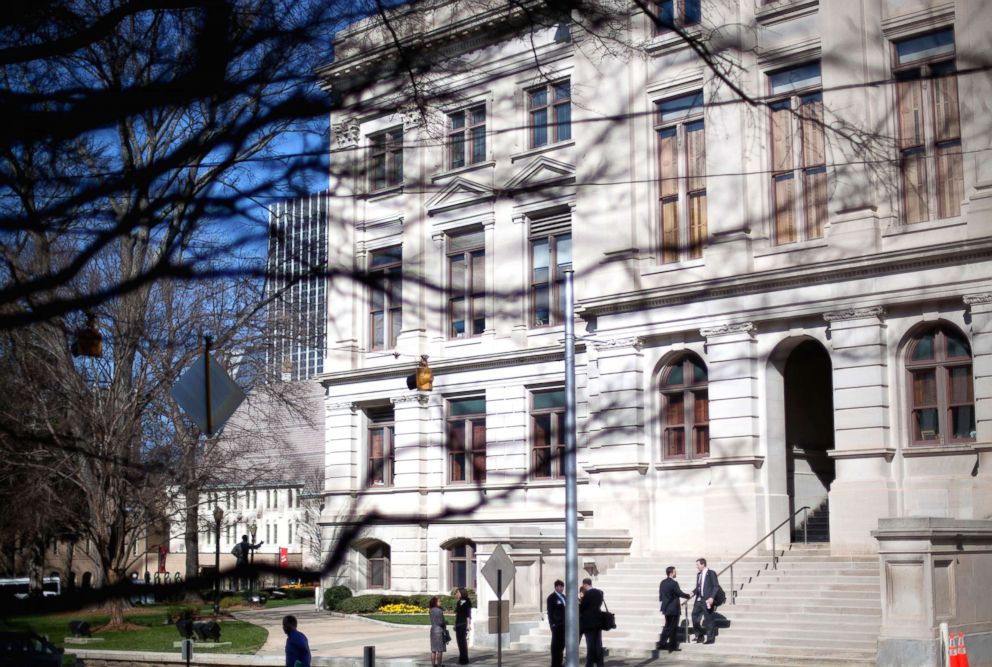 State Sen. William Ligon, who sponsored the bill, said it would open the door for more religious adoption agencies to open in the state. "We're failing these children by not doing everything that we can do to ensure every door of opportunity is open and available to them for placement," the Republican lawmaker said. "There are agencies that are willing to do this if they're given legal certainty."
But state Sen. Nan Orrock, a Democrat, said the bill is "backward on its face. You want more families coming forward to adopt children and reduce this growing load of children stuck in our foster care system. The way that you do that is not to bar LGBT families from adoption."
The passage of the "religious liberty" bill would threaten yet again the state's relationship with Fortune 500 companies doing business there, but also threatens to alienate Hollywood studios that shoot in the state and inject millions of dollars into the economy and employ thousands of state residents.
So Hollywood types have taken notice, and many in the industry are calling for a boycott of the state if the House passes the bill.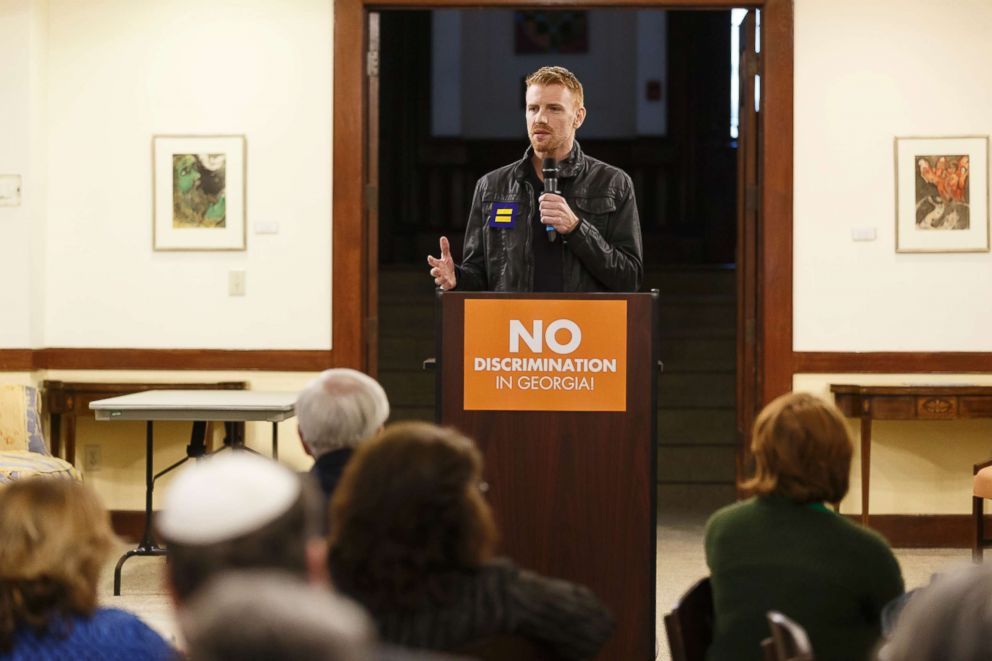 Daniel Newman, who stars in the Georgia-shot AMC series "The Walking Dead," spoke at a rally against the bill in Atlanta on Thursday. He said the bill is a "total embarrassment" to the state.
"Beyond being a civil rights issue, it is an economic issue for our state," the openly gay actor said. "We are trying to have big companies like Amazon, Delta, UPS -- huge companies and billions of dollars -– coming into our city. They will not be in our city and operate in our city when there is legislation that is prejudiced, that is homophobic, that is racist. It's not acceptable."
Alyssa Milano stars in the Netflix comedy "Insatiable," which is currently shooting in Atlanta. She told Variety that the entertainment industry will ditch Georgia if the bill passes its next hurdle.
"If it does pass in the House of Representatives and if the Governor signs the bill, I think the film and entertainment industry will take a strong stand and will pack up and leave the state of Georgia," Milano told the trade publication. "There is just no tolerance for discrimination of any kind."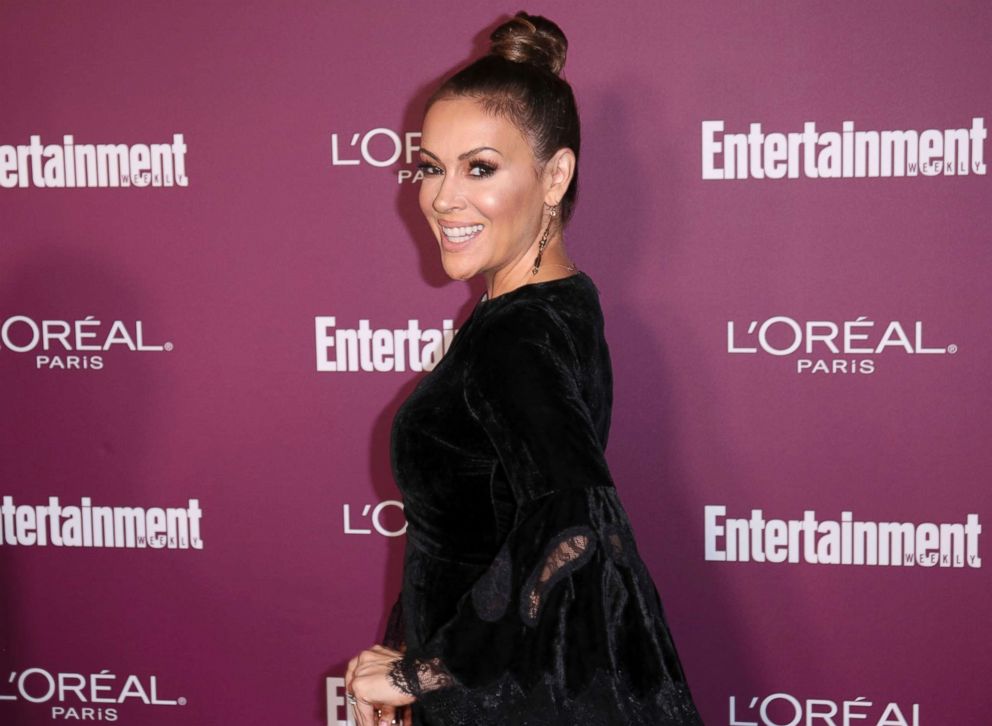 Katherine Fugate, the creator of Lifetime's "Army Wives," tweeted that she is in talks to shoot a movie in Georgia -- and from the sounds of her tweet, it'll be a no-go if the House passes the bill.
Tweeting at a pair of film associations in Georgia, Fugate wrote, "Please @FilmingInGA@georgiafilmbiz. Get on this. I am in talks to film my movie in Georgia."
Ben Wexler, whose producing credits include the Fox series "The Grinder" and "Arrested Development," slammed the "dumb" bill in a tweet earlier this week. His tweet was retweeted by screenwriter Dustin Lance Black and comedian Billy Eichner.
"To my fellow showrunners: if this dumb bill becomes law, let's be done filming television shows in Georgia," Wexler wrote.
"Scandal" actor Dan Bucatinsky, who has two children with his screenwriter husband Don Roos, wrote that the bill strikes a personal note with him, and he didn't mince words about a boycott.
"Threatens my family & so many other American families," he wrote. "Let's please boycott so much production in Georgia -- fattening their economy to help fertilize poison like this. Sickens me to think of the time I shot there. And they hate us. #BoycottGeorgia."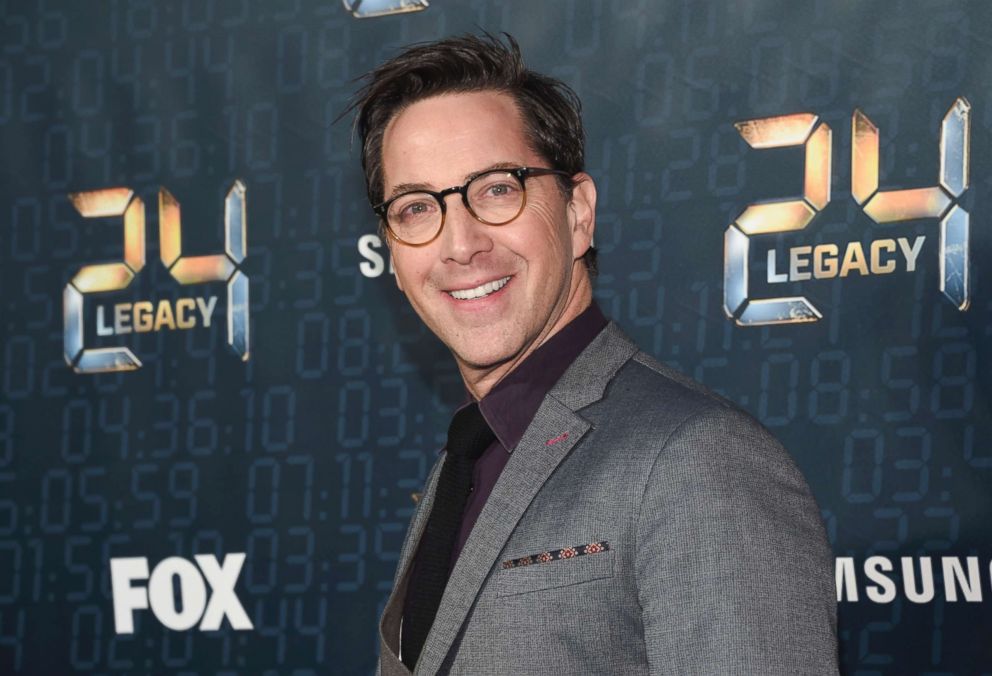 Fellow actor Bradley Whitford, who appeared on "West Wing" and "Transparent," echoed Bucatinsky.
"This is sick," he wrote. "Hey Hollywood, we shouldn't be pouring millions of dollars into a state that codifies hate."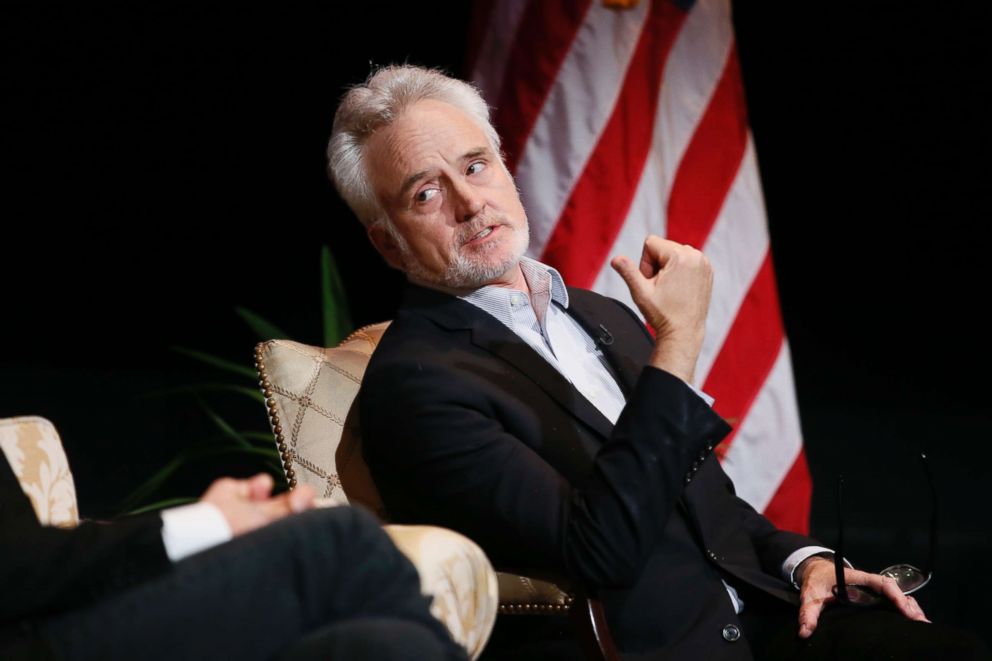 And Wilson Cruz, who was the first openly gay actor to play an openly gay character in a leading role in a TV series, "My So-Called Life," tweeted, "ANOTHER reason to #BoycottGeorgia HOLLYWOOD! GEORGIA does NOT share your values."