Adopted Woman Raised as Black Finds Out at Age 70 That Her Birth Parents Were White
Her "trans-racial" experience is very different from Rachel Dolezal's, she says.
— -- Verda Byrd spent the past seven decades of her life as a black woman, but at age 70, she discovered a shocking family secret her parents took to their grave that she's recently made peace with -- she was born white.
Byrd, now 72, was adopted as a baby in 1943 by her black parents, who never told her that her biological parents were actually white, she said, explaining that she only uncovered the truth in 2013 about her birth after she went on a search for her biological parents' history.
"It was overwhelming," she told ABC News today. "You cannot erase 70 years of your life and just accept what the papers say instantly. It's like 70 years pass by, and in a blink of an eye, you're a different race."
And though her story may sound similar to that of Rachel Dolezal, the former NAACP leader whose parents accused her of pretending to be black, Byrd said she wants to make it clear she and Dolezal actually very different.
"She upsets me so much because I don't understand why she or anyone needs to lie about their race or their ethnic group," said Byrd, of Converse, Texas. "I did not know I was born white. She knew it."
Byrd's story is a complicated one, and it starts in Kansas City, Missouri, on Sept. 27, 1942, when she was born Jeanette Beagle to her white parents, Daisy Beagle and Earl Beagle, she learned from her adoption documents.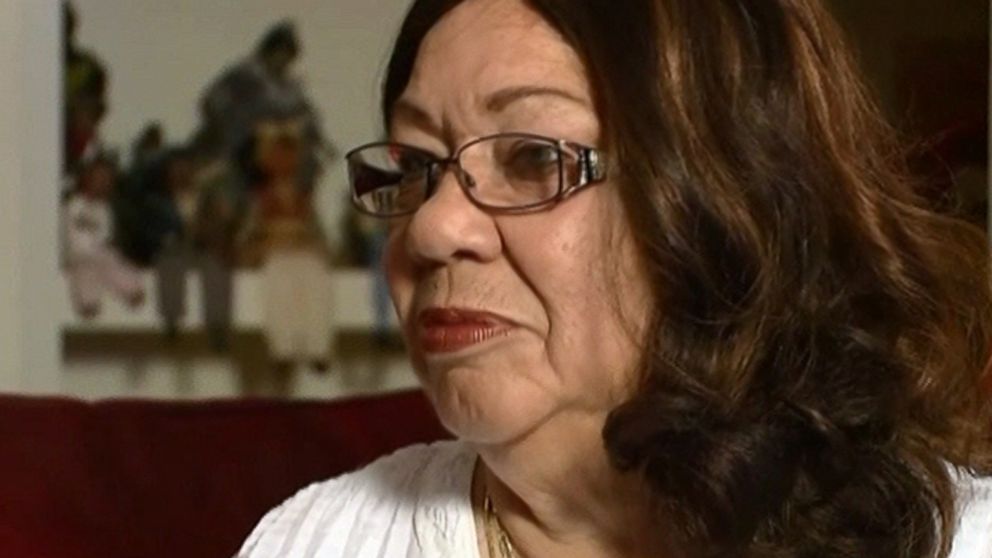 "Daisy and Earl were legally married, but Earl would go away and come back and go away in come back," she said. "In 1943, during a time he left Daisy, she had an accident. She fell 30 feet from a Kansas City trolley and wasn't able to care for her then five children. She was in the hospital for a year, and all of her children were placed in a children's home."
Though Daisy Beagle eventually took four of her children back, she left behind Byrd, who was the youngest and still a baby, and Byrd said she suspects it was because her birth mother realized she wouldn't be able to take care of her.
Byrd was legally adopted by a black couple, Ray Wagner and Edwinna Wagner, who couldn't have children of their own, Byrd said, adding that her name was changed to "Verda Ann Wagner." She later married and changed her last name to Byrd.
Strangers would assume Byrd took after her light-skinned mother, Byrd said, and because she had curly hair that could be styled similarly to black women's hair, no one in Newton, Kansas, where she grew up, questioned her about her race, she said.
"I went to a white school because our town was small and our schools weren't segregated," she said. "And other than my dad getting paid less than his white counterparts, my family didn't experience much discrimination because my mom and I were lighter-skinned and there weren't a lot of African Americans in Newton."
The dynamics in Newton however, were much different than that of nearby segregated metropolis Topeka, where Byrd and her family sometimes attended church, she said.
"I was friends with Linda Brown, who was the daughter of the pastor of the AME church I went to youth group conferences with," Byrd said. Brown was involved in the landmark Supreme Court case Brown vs. Board of Education of Topeka, which ruled school segregation unconstitutional.
Byrd said she "lived the black experience" even more so at 21 when she moved to a black community where her aunt and uncle lived in St. Paul, Minnesota, to start work.
"I then began to have black boyfriends, go to black churches and go to black social clubs," she said. "In church classes, I studied the [civil rights] marches and studied our black history, that kind of stuff. I knew who Martin Luther King was and what he stood for. I knew about Emmett Till, Malcolm X, the KKK, that kind of stuff. This was the era I lived and grew up in."
Byrd eventually married a black man, who served in the Air Force, and she traveled often with him depending on where he was deployed, she said, adding that they've now been married for over 36 years and have one daughter together.
"Even when my mom died 30 years ago and I first discovered the adoption document with my birth name, we were traveling to Paris, Tokyo, Germany, all these places, so I didn't really think about my birth or adoption or race," she said.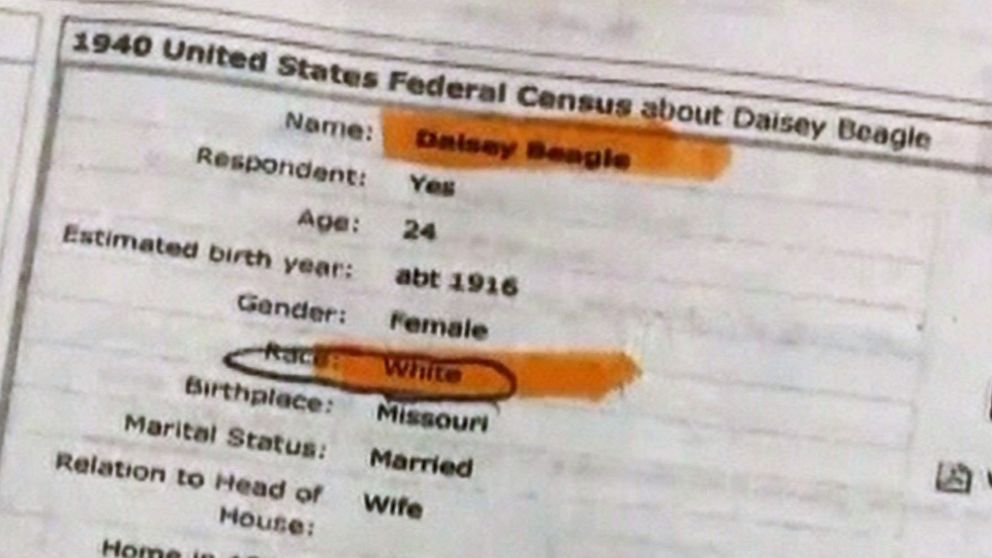 Byrd came across the documents again in 2013, after the couple retired in Converse, Texas, a suburb outside of San Antonio.
"At that time, I thought, now I have the peace of mind to find out who this Jeanette Beagle really is," Byrd said, explaining that she hired a researcher to help her trace her biological history and adoption records.
"I had to read them over and over and over again for two to three days," she said, explaining that the experience was overwhelming and that she found out she actually had 10 biological siblings, only four of whom are still alive.
But today, two years after the revelation, she's come to terms with her experience and identity, Byrd said, adding she recently reunited with some of her biological siblings.
"I've accepted my life, because as a trans-racial adoptee, it is what it is," she said. "I am still comfortable as Verda Ann Wagner Byrd. When I die, and when I'm six feet under, my tombstone is not going to have the word 'race' on it. I'm lucky to have two moms and dads."
As for what race she currently identifies as, Byrd said she believes she is "a beautiful black woman" and that she recently checked white, black and other on paperwork at a military hospital facility in San Antonio.
"If they need clarification, I can give it to them," she said. "I was born white, but my whole life, I've lived the black experience."