California has been experiencing extreme weather, including a "relentless parade of atmospheric rivers" -- storms that are long plumes of moisture stretching out into the Pacific and are capable of dropping staggering amounts of rain and snow. With the rolling series of storms have come powerful winds and high surfs.
The storms have caused mass evacuations, along with widespread power outages, downed trees and difficult driving conditions. Parts of California have received more than 3 feet of rain since Christmas, while the Sierra Nevada Mountains have had a record snowy start to the season, already surpassing seasonal averages. At least 17 people have died.
These aerial photos show the devastating impact across the state.
Photo: Floodwater from the Russian River approaches homes following a chain of winter storms, Jan. 15, 2023 in Guerneville, Calif.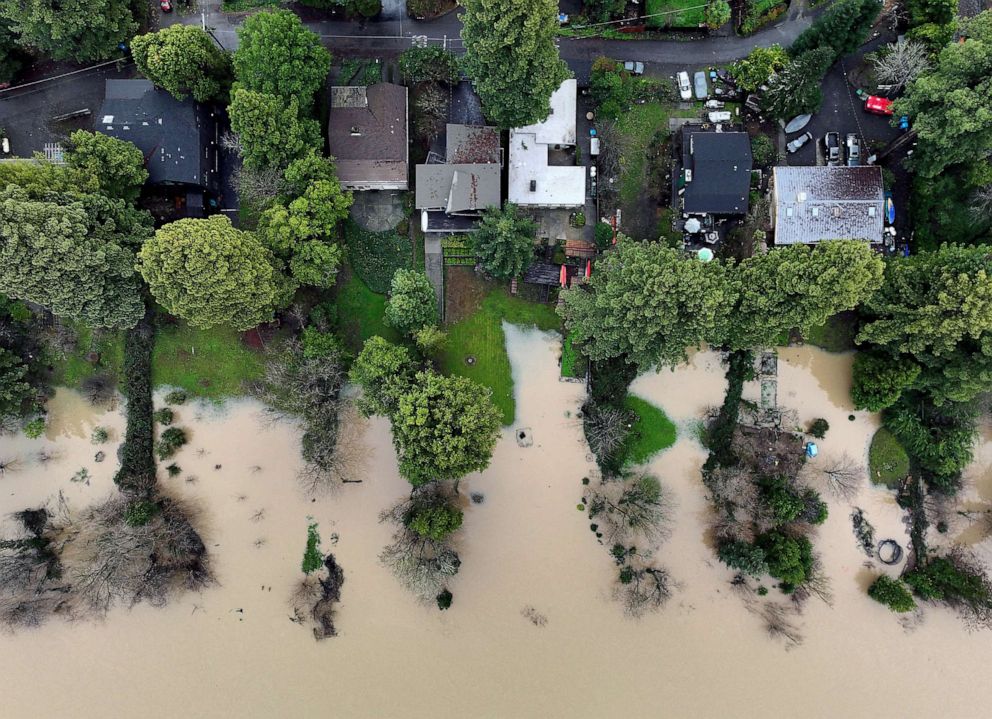 A home sits partially underwater in Gilroy, California, Jan. 9.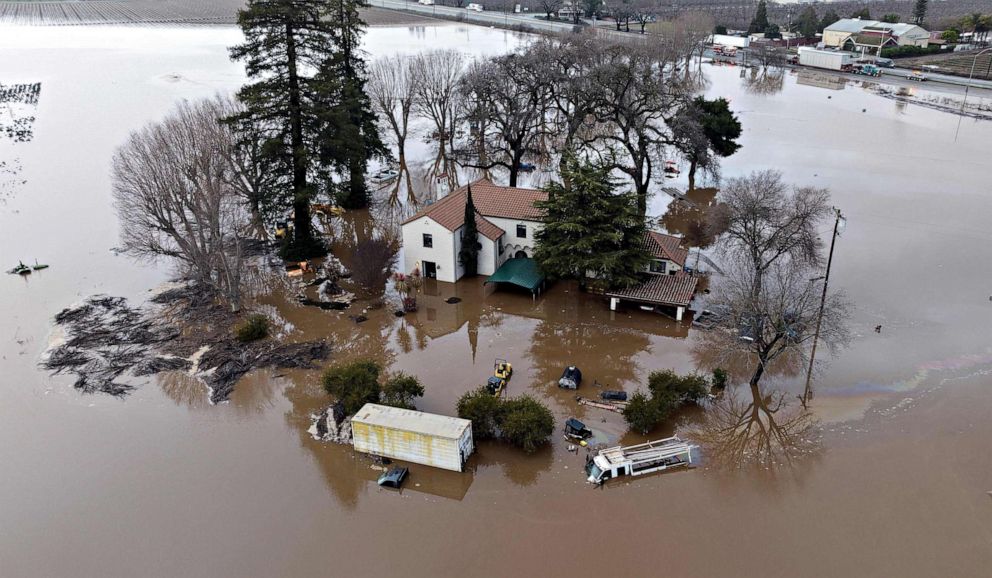 In the Chatsworth neighborhood of Los Angeles, two cars were swallowed by a sinkhole after a day of relentless rain on Jan. 10. Four people escaped, two with minor injuries.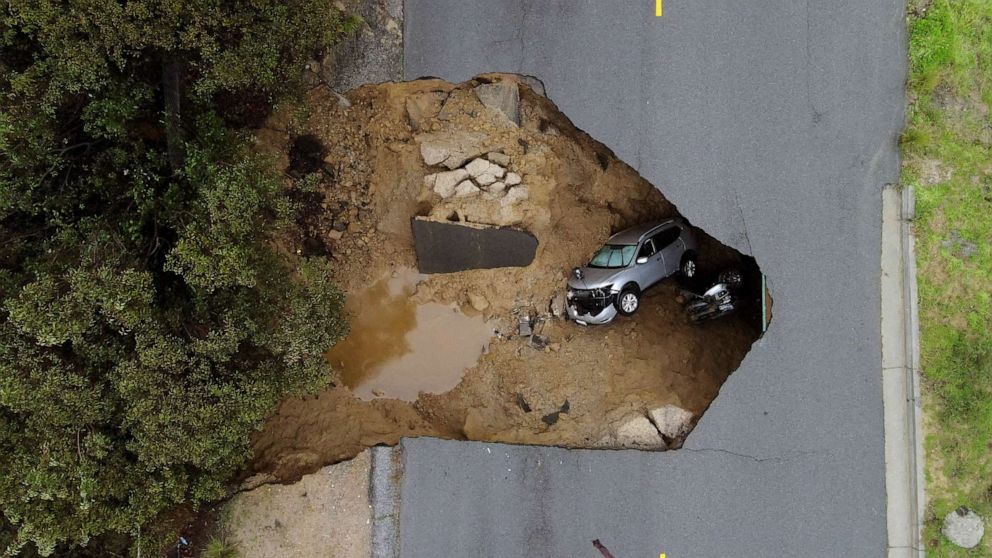 Trucks and homes are partially submerged in a flooded neighborhood in Merced, Calif., on Jan. 10.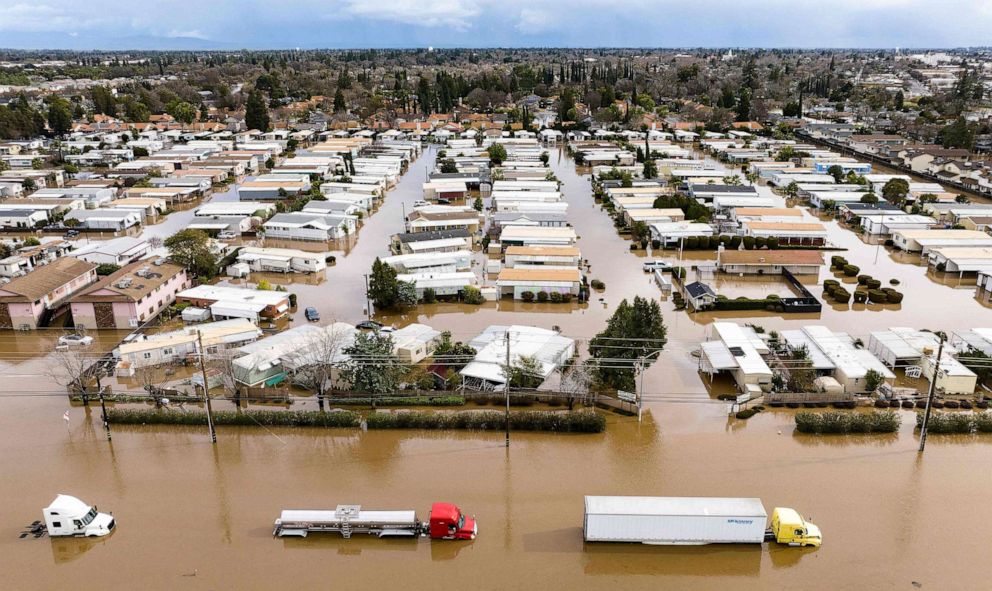 A flooded road in Sebastopol, Calif., Jan. 5.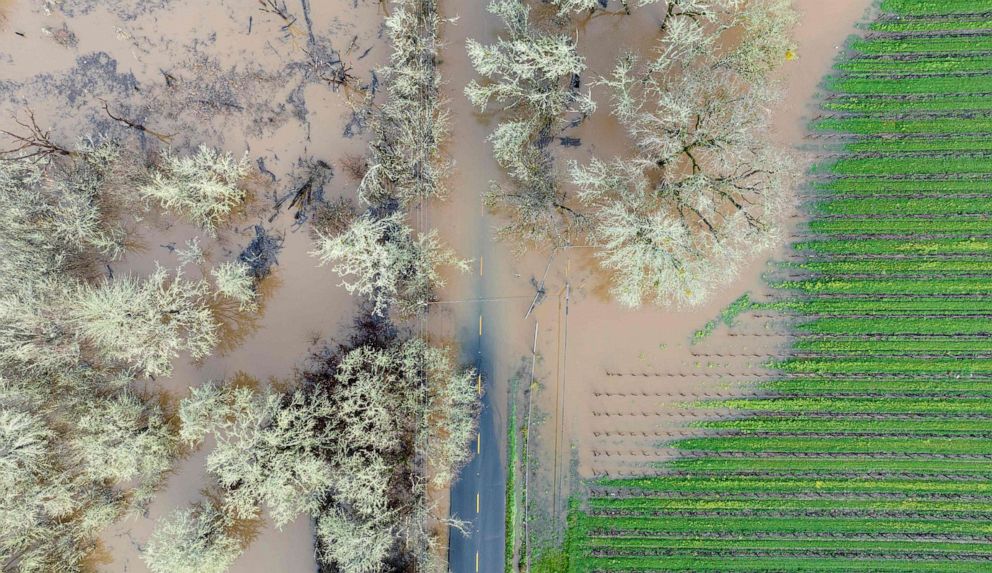 The Capitola Wharf was severely damaged during a powerful winter storm, Jan. 6 in Capitola, Calif.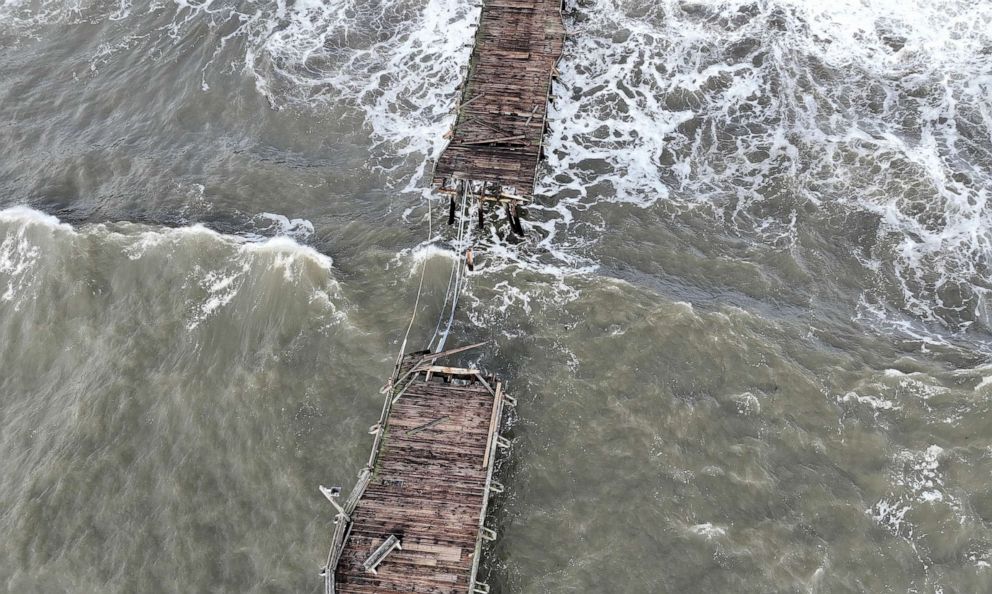 Homes are surrounded by floodwaters on Jan. 11 in Planada, Calif. The Central Valley town of Planada was devastated by widespread flooding after a severe atmospheric river event moved through the area earlier in the week.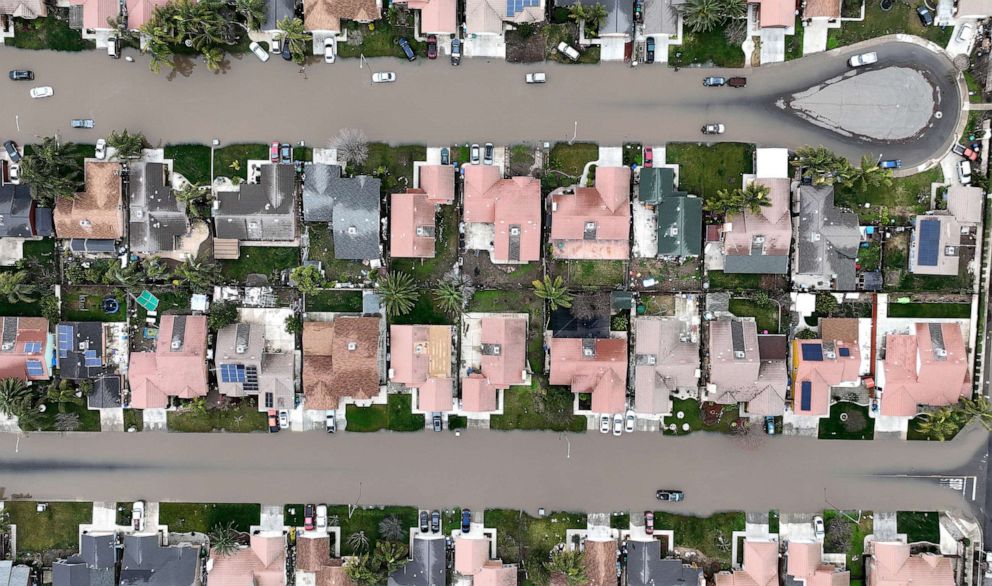 A tree was felled during a winter storm with high winds in Sacramento, Calif., Jan. 8.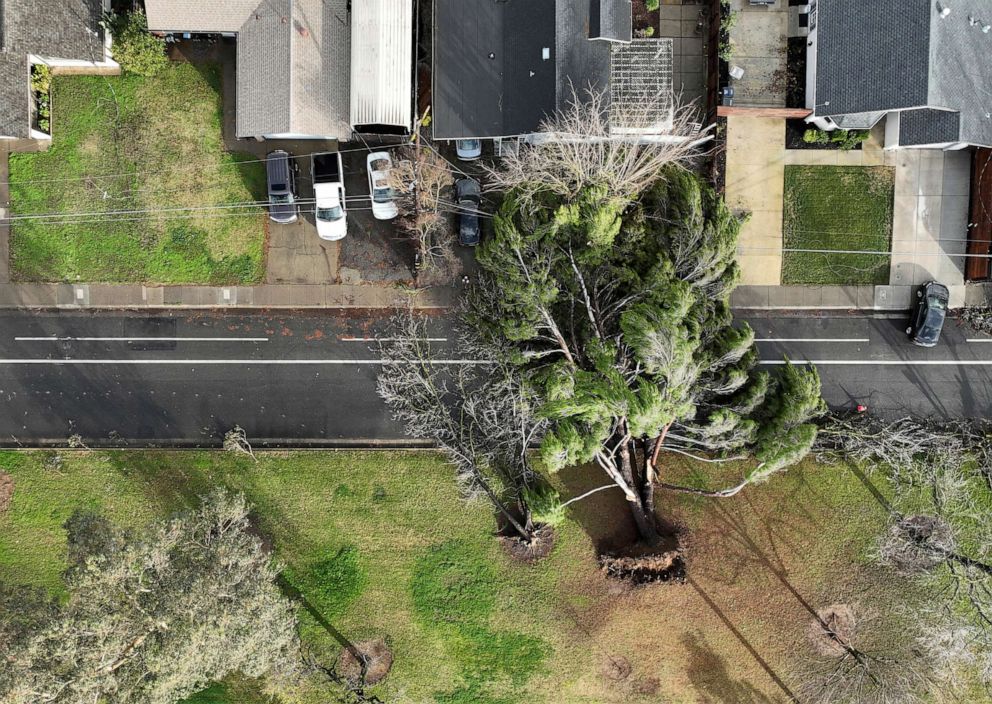 A vehicle is forced to turn around on a flooded road in Sebastopol, Calif., Jan. 5.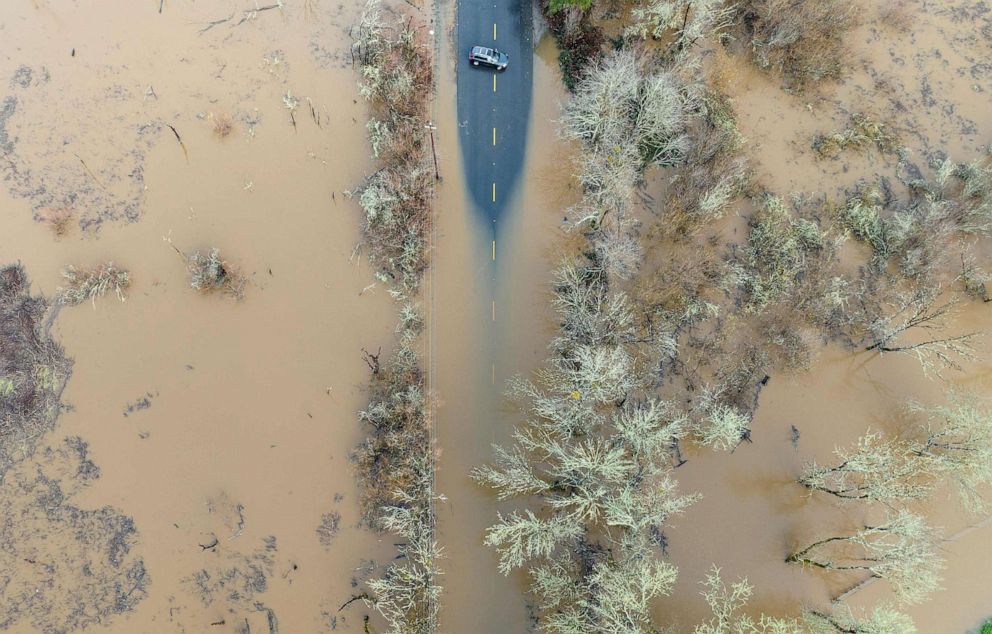 Flooding near downtown Sacramento, Calif. occurred due to the rainstorm-swollen Sacramento and American Rivers, Jan. 11, 2023.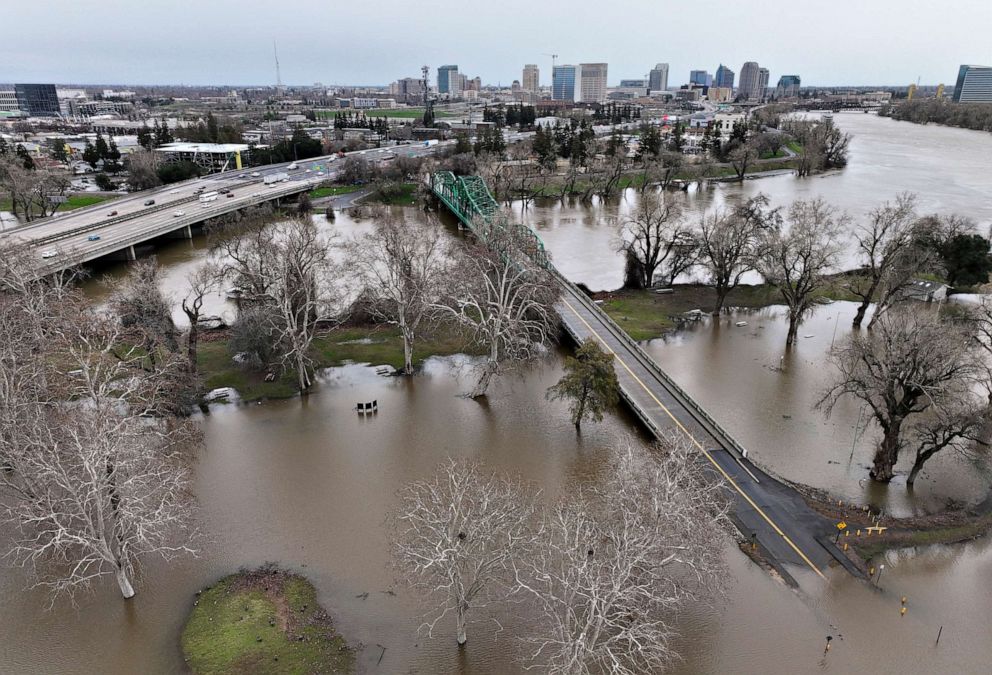 The Riviera Holiday Mobile Estates/Senior Community was flooded after another wave of storms in Merced, Calif., Jan. 10, 2023.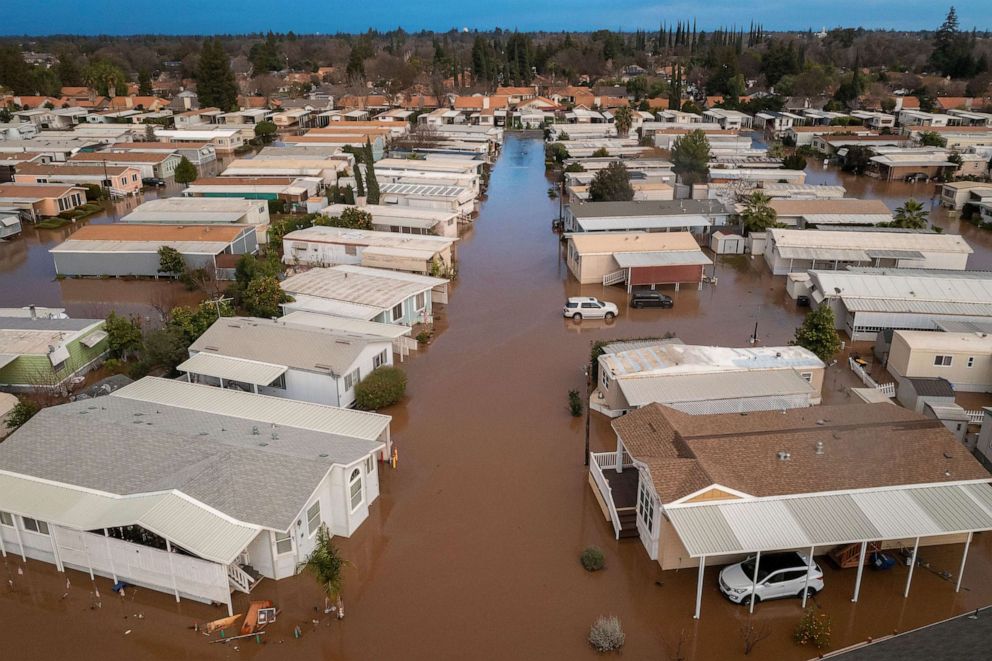 A flooded street in Atwater, Calif., on Jan. 12, 2023.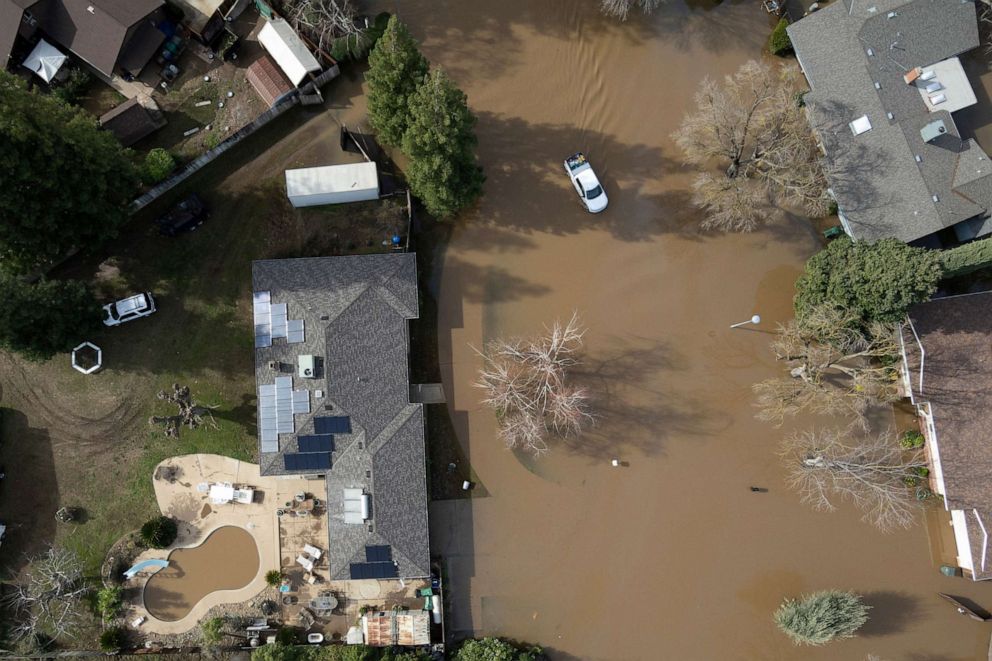 Homes are seen surrounded by floodwaters on Jan. 11, 2023 in Planada, Calif.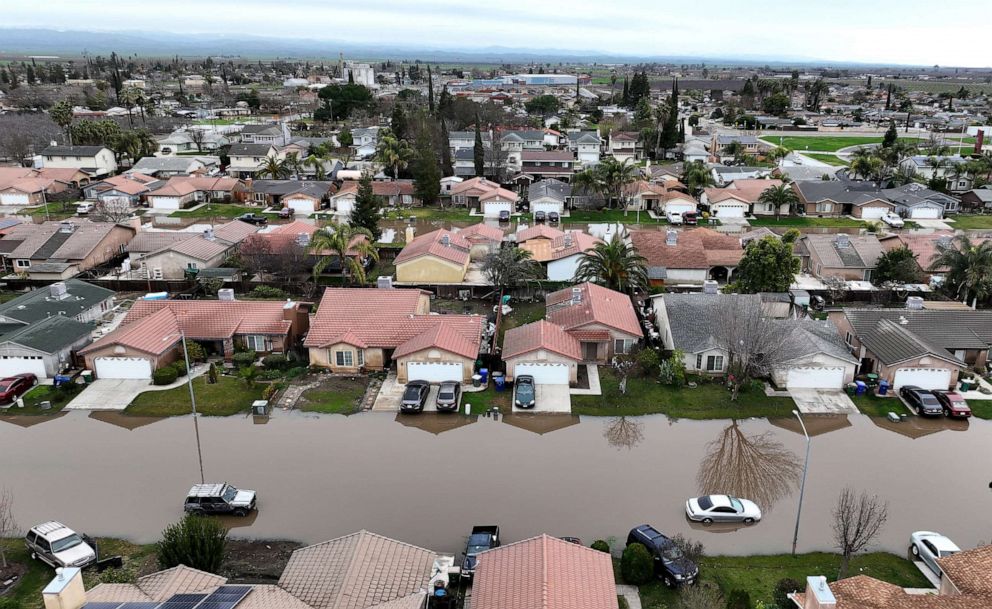 Residents clean up their muddy neighborhood in Felton, Calif., on Jan. 14, 2023.