Ahmaud Arbery Day has been officially recognized in Georgia on the second anniversary of Arbery's death, just one day after his killers were found guilty on all counts in the federal hate crime case surrounding his death.
The Ahmaud Arbery Foundation, a mental wellness organization focused on Black men that was founded by Arbery's mother, Wanda Cooper-Jones, announced that the non-profit will offer six $3,000 scholarships for higher education opportunities to seniors from Arbery's former high school.
"Nothing will bring my son back, but I know that God wants us to repurpose the pain, my pain into service to make life better for other young men," Cooper-Jones said at an event at the National Center of Civil and Human Rights in Atlanta.
She added, "It is my honor to serve others in this way in recognition of my son's life."
The Georgia General Assembly passed a resolution on Feb. 2 to permanently declare Feb. 23 to be Ahmaud Arbery Day.
"The state of Georgia honors one of the most distinguished citizens," said state representative Sandra G. Scott at the Wednesday event as she read the resolution. "Mr. Arbery was a loving son, brother of Jasmine Arbery, uncle, grandson, nephew, cousin and friend who left an impact on countless Georgians and Americans."
She continued, "A compassionate and generous man, Mr. Arbery will long be remembered for his love of family and community."
They encouraged communities to "run with 'Maud," by running 2.23 miles annually on this day, as a call for racial justice and equity in honor of Ahmaud who was killed while jogging.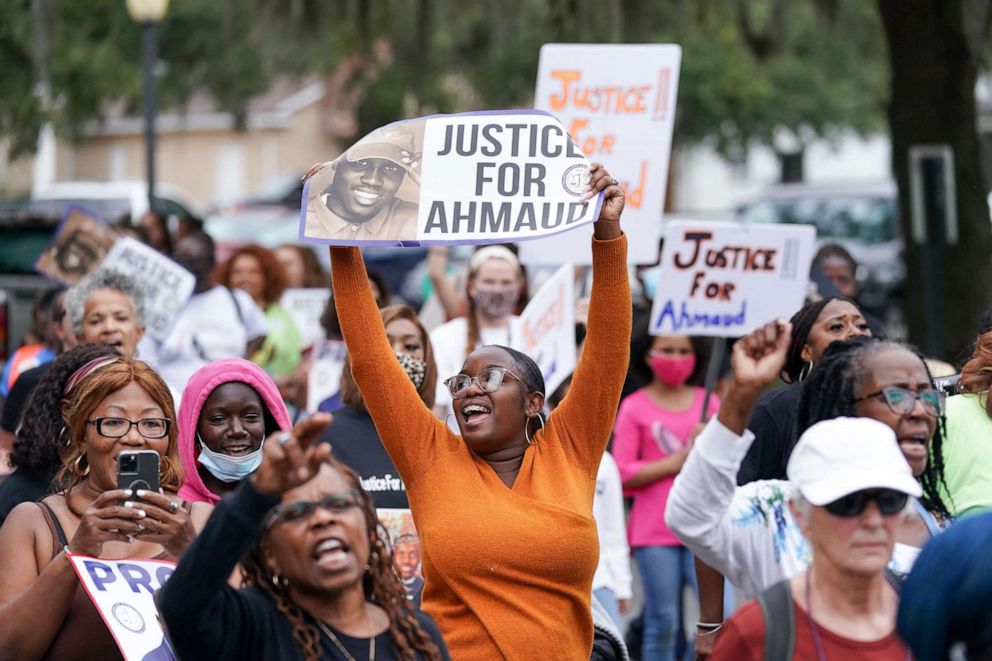 In the Satilla Shores neighborhood of Brunswick, Georgia, where Arbery was killed, a ceremony is planned near the site of his death at 1 p.m., where religious leaders and family will honor his memory and release doves.
A candlelight march is also planned for later that afternoon at 5 p.m. at the Brunswick Ahmaud Arbery mural.
A prayer vigil will be held in Marietta by the Cobb County's District Attorney's office at 2 p.m. on Marietta Square.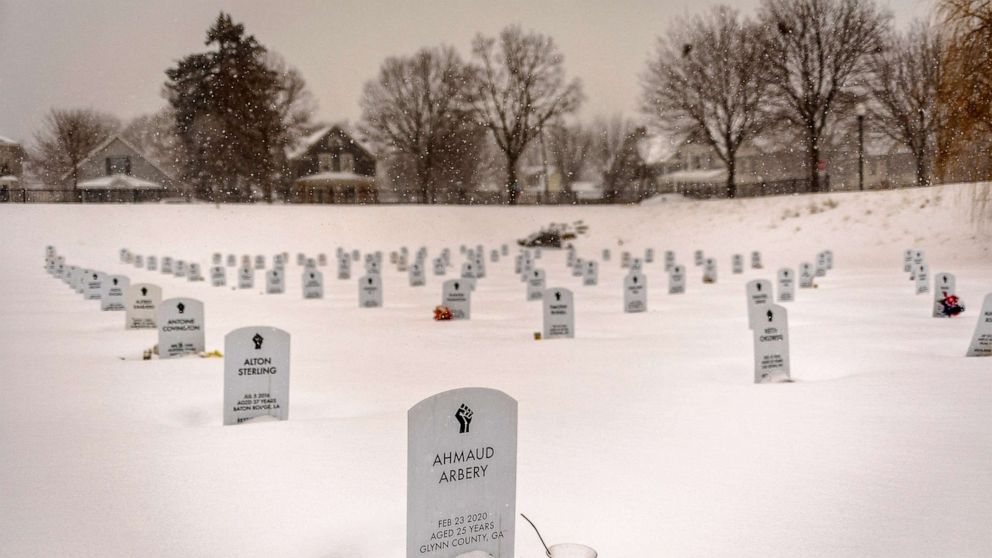 The memorials follow celebrations outside of the federal courthouse in Brunswick, after the guilty hate crime verdict was read against Arbery's three killers on Tuesday.
"We got justice for Ahmaud in the federal and the state," Arbery's father, Marcus Arbery, said following the jury's announcement.
Gregory McMichael, his son, Travis McMichael, and their neighbor, William "Roddie" Bryan, were guilty of being motivated by racial hate, interfering with Arbery's civil rights and attempted kidnapping in Arbery's death.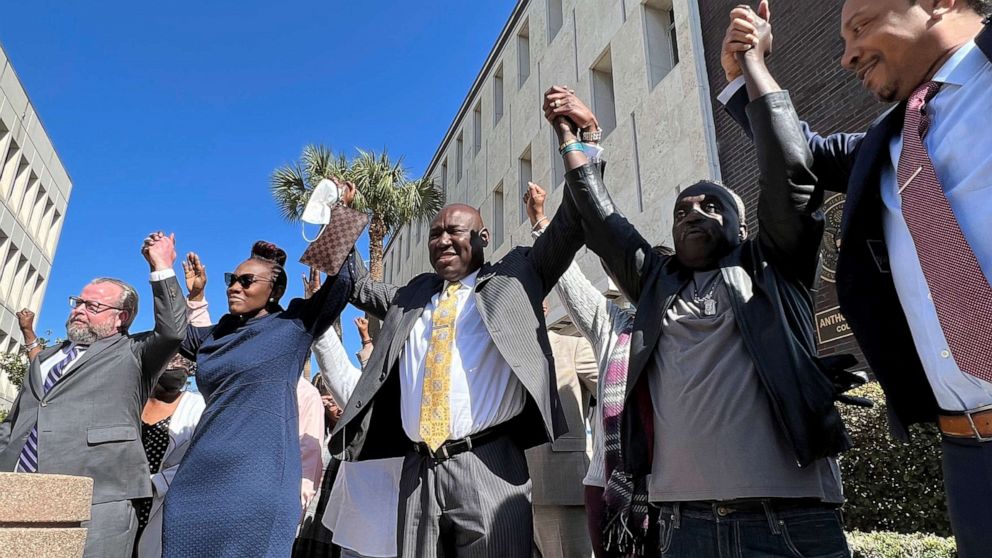 Arbery, a 25-year-old Black man, was chased down and shot to death by the three men while he was out for a Sunday jog on Feb. 23, 2020, in Brunswick. All three men have also been convicted in connection with his murder.
Travis McMichael, who delivered the fatal shot, and Gregory McMichael were sentenced to life without possible parole. Bryan, 53, was sentenced to life with the possibility of parole.
ABC News' Nadine El-Bawab and Bill Hutchinson contributed to this report.