One of the Air Force cadets targeted by racial slurs on an academy campus was found responsible for writing all the inappropriate messages, the Air Force Academy confirmed to ABC News Wednesday.
In September, the academy opened an investigation into racial slurs written on the dorm room message boards of five African-American cadet candidates at the Air Force Preparatory School.
"The individual admitted responsibility and this was validated by the investigation," the academy's director of public affairs, Lt. Col. Allen Herritage, said in a statement on Wednesday.
That individual is no longer at the school, Herritage said.
After the incident was exposed in late September, the superintendent of the Air Force Academy addressed cadets, denouncing the slurs and saying there is "no place in our Air Force for racism."
"It's not who we are, nor will we tolerate it in any shape or fashion. The Air Force strives to create a climate of dignity and respect for all ... period," Lt. Gen. Jay Silveria said in the speech, which quickly went viral -- garnering millions of views online.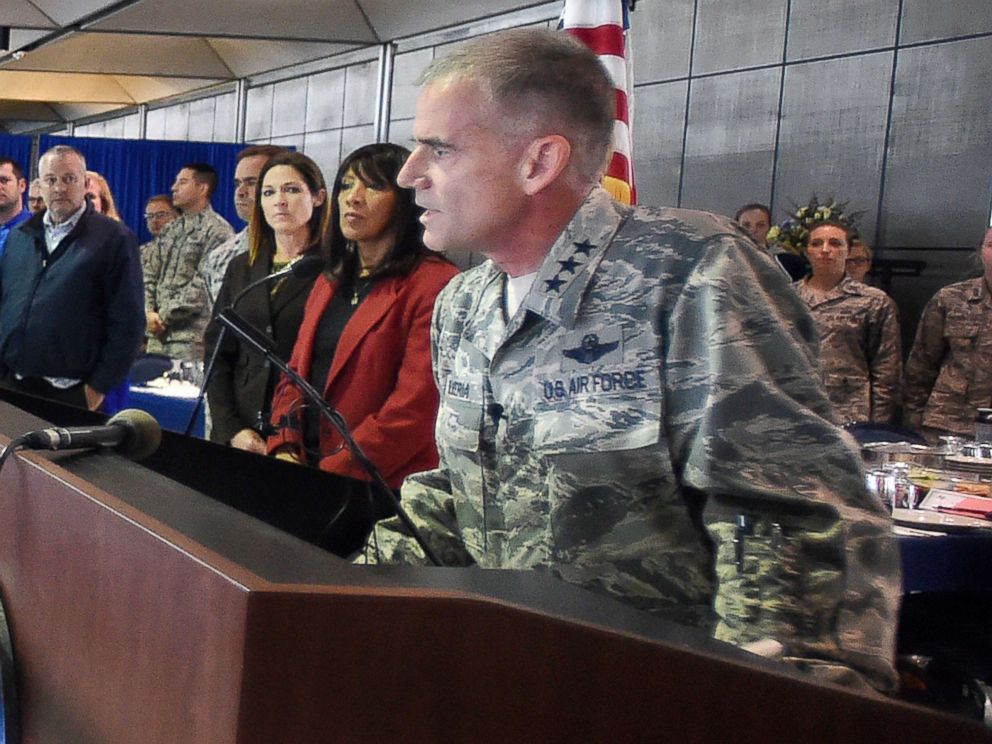 "We come from all walks of life," he continued. "We come from all parts of this country. We come from all races. We come from all backgrounds, gender, all makeup, all upbringings. The power of that diversity comes together and makes us that much more powerful."
Despite news that one of the cadets targeted by the racial messages actually wrote them, Silveria issued a statement standing by his speech.
"Regardless of the circumstances under which those words were written, they were written, and that deserved to be addressed," he said in an emailed statement to ABC News on Wednesday. "You can never over-emphasize the need for a culture of dignity and respect -- and those who don't understand those concepts, aren't welcome here."
The Colorado Gazette reported on Tuesday that the cadet responsible for writing the slurs may have done so in order to get out of trouble he faced in school, according to several sources.
The Air Force Academy would not comment on that speculation.
"We acknowledge that there may be additional information already in the public space, but we will refrain from discussing further details surrounding the investigation due to Privacy Act requirements," Herritage said.