— -- Nearly a week after former Airman Devin Kelley killed 26 people at a church in Sutherland Springs, Texas, the Air Force is unequivocally saying Kelley's past conviction on domestic violence-related charges should have been communicated to the FBI.
If Kelley's court-martial had been given to the FBI's National Crime Information Center (NCIC), he never would have been able to purchase a firearm.
"The offenses for which the shooter in Texas was court-martialed should have been reported, and that's why we launched a full-scale review of this case, and all others like it," Secretary of the Air Force Heather Wilson told reporters on Thursday.
The Air Force's review is in addition to a review directed by Secretary of Defense James Mattis that ordered the Department of Defense Inspector General to investigate the Air Force's procedures in Kelley's case and all military branches.
Speaking in the Pentagon briefing room, Wilson said that since Sunday night the Air Force Inspector General has spoken to about 100 people involved in the case.
"We are looking at all of our databases, and if we have problems that we find, we'll fix them," she said. "Our approach here is to act in accordance with our values, which include integrity and excellence, and that's the way we're proceeding."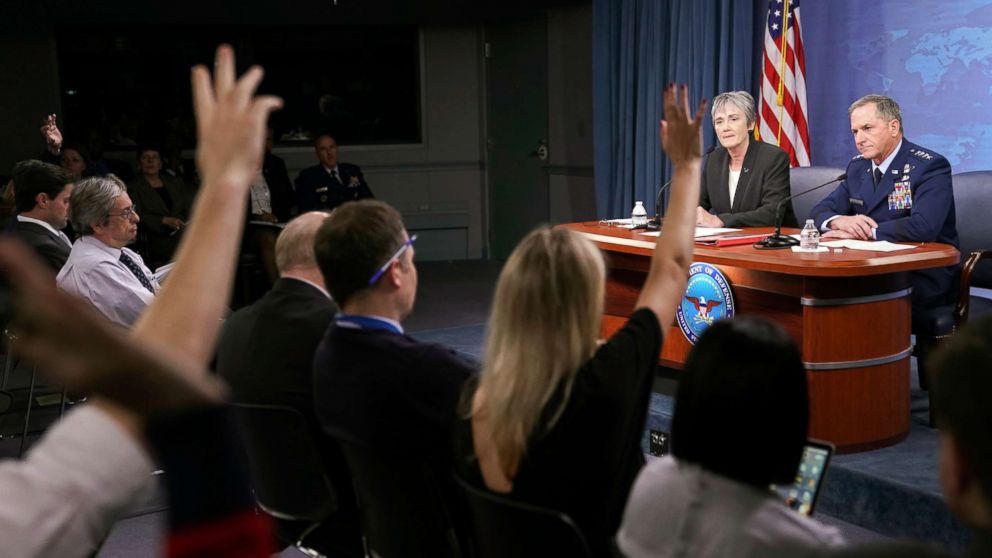 Pressed later by reporters, Wilson said she believed there was a problem in Kelley's case.
She added that she expects an internal review to be completed next week.
The Air Force is also examining its database back to 2002 when the system was computerized. Then, a team will look into the physical documents kept back to 1996.
Wilson refuted reporting from media outlets this week that the Air Force and other military services had referred only one domestic violence case to an FBI database.
She said there are three databases, but the Air Force only transfers its information to NCIC, not a separate one from which a document referenced.
Kelley was court-martialed in 2012 during his time in the Air Force for assault of his spouse and a child, according to military records. He served just short of a year in confinement before receiving a bad conduct discharge.