Airbnb guest accused of throwing wild house party that caused over $18,000 in damages
"I just got hoodwinked and Airbnb did, too," the Airbnb host said.
After one Airbnb host rented her home to a young man, she found Jello shots painting the walls, windows broken, the dining room table smashed, and shattered glass everywhere. The Texas host claimed the guest threw a party that resulted in over $18,000 in damages.
"The whole night was a disaster and I couldn't do anything," Chelsea McGovern, the Airbnb host, told ABC News. She witnessed the party at her rental property in February from her own home across the street.
"My husband was monitoring and police were coming and going [from the house]," she explained.
The walls were dinged, the cabinets were scratched, and shards of glass were strewn through the house, from broken beer bottles, the windows, and the dining room table, McGovern said.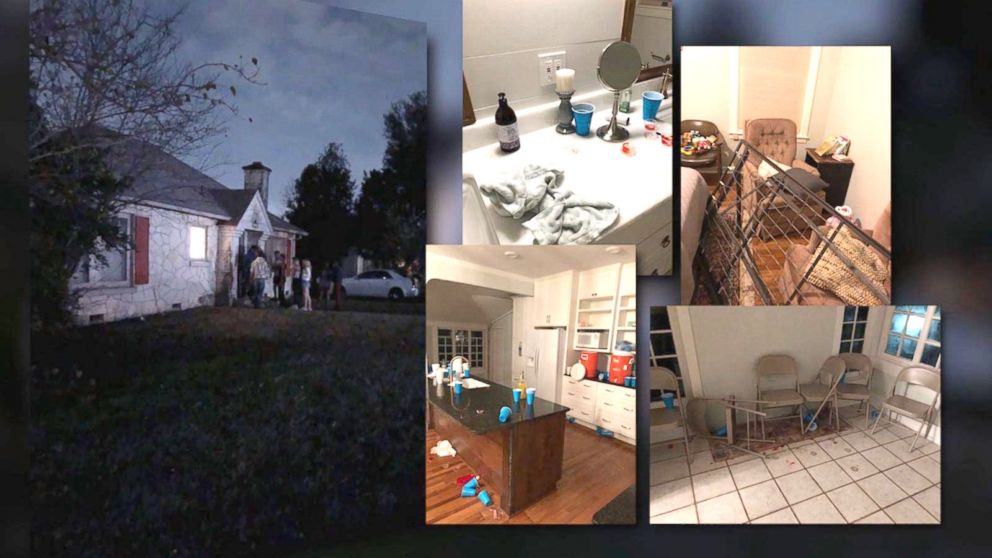 Though the guest had told her that he would be staying at the house alone while inviting a few friends over, she believes that it was his intent was to throw a huge party.
"There were cigarette butts put out on the walls and it reeked of marijuana," she added. "It reeked of bodily fluids, and I don't know if they peed in the house, but I know they peed on my bed."
At least 300 people were at the party throughout the night, she alleged.
"The highest amount of people there at one time was 150," McGovern said.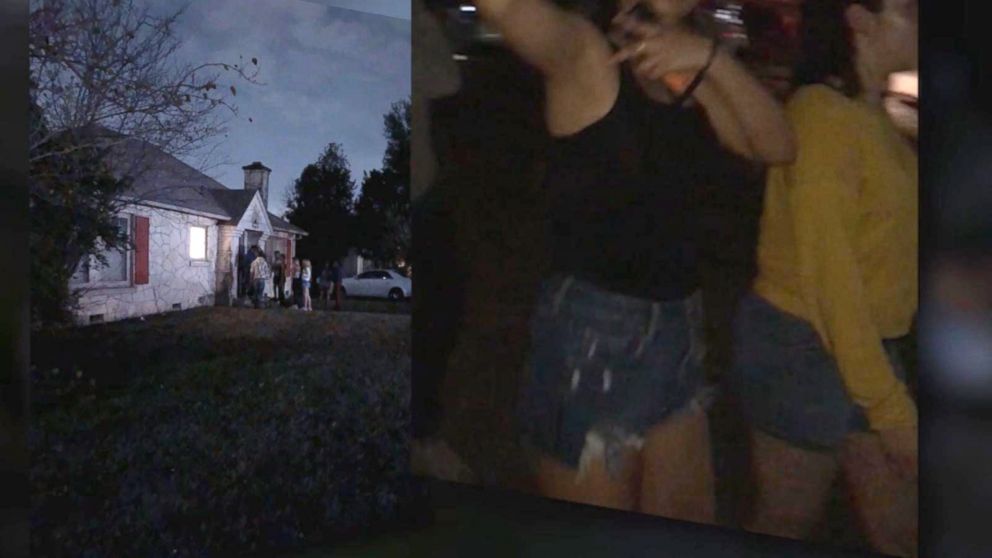 McGovern said that she called the police and Airbnb for help.
"My husband went through the house and took photos during the party with the police," she said, explaining that Airbnb told her she needed to document the damage and have evidence of more than 15 people visiting the rental.
The police responded to a disturbance call about a house party, vehicles blocking the street, and potentially underage people walking around with open containers of alcohol, the San Antonio Police Department confirmed to ABC News.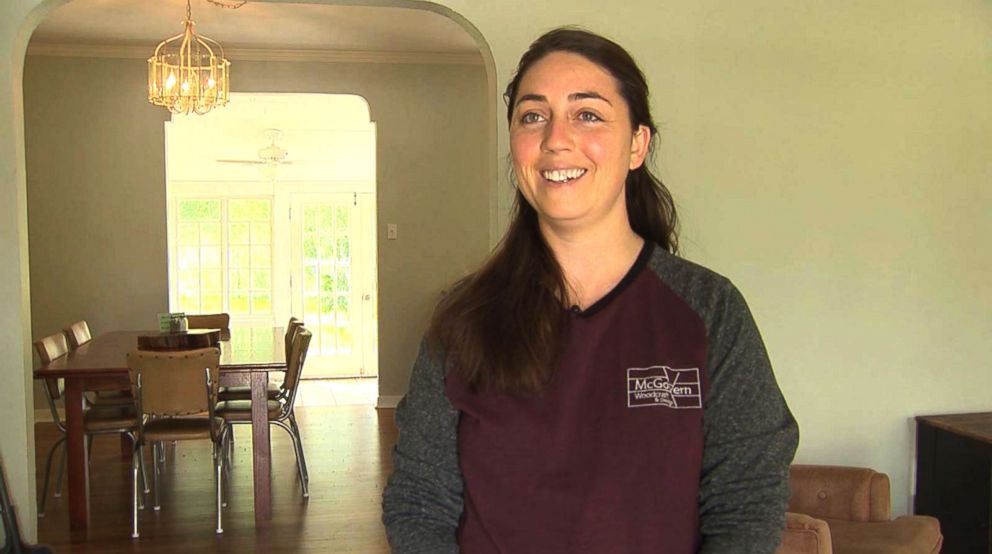 Despite the host's persistent calls about her case, Airbnb did not get back to her about the case until a few days ago, which was a month after the incident, McGovern said.
McGovern and Airbnb are now working together to resolve the case.
"Our original handling of this case did not meet the high standards we set for ourselves. We apologize to our host for the delay. We have zero tolerance for disruptive behavior like this, we permanently banned this guest from our platform, we are fully supporting our host under the $1 Million Host Guarantee program, and we reached out to law enforcement to offer our assistance," Airbnb said in a statement to ABC News. "There have been over 300 million guest arrivals in Airbnb listings to date and negative incidents are extremely rare, but when they happen, we work to make things right."
The Million Dollar Host Guarantee covers listings for up to $1,000,000 in damage, according to the company.
Airbnb also said that significant property damage, which are claims that are reimbursed under the guarantee program for over $1,000, are reported to the company only 0.004 percent of the time.
McGovern, and her husband Tim, estimated the cost of damages to be $18,868, which includes the broken furniture, time the couple spent cleaning, loss of revenue, and repainting.
The couple had recently finished renovating the home in December after putting $40,000 into it, she claimed.
"Part of the reason [we got a second home] was to show off our cabinetry and bring clients there to show the product," McGovern, who owns a cabinetry business, explained. "They were damaged -- I have to repaint because of the dings and nicks and scratches all over them, and, of course, they're white cabinets."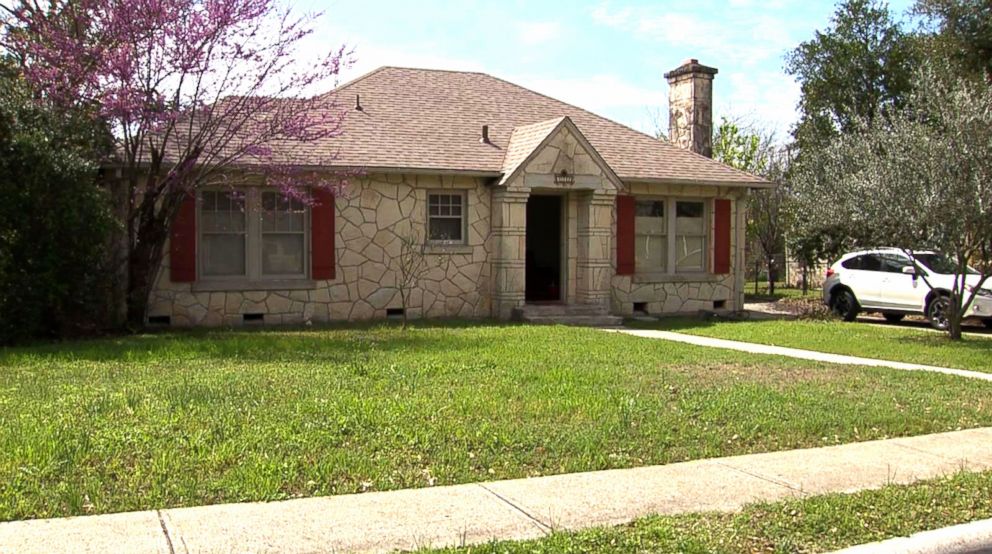 The couple said they have homeowner's insurance, but that it doesn't cover commercial or short-term rentals.
Their Airbnb property was promoted as a family-friendly environment, complete with booster chairs and baby gates.
"I rent to families that have young kids," she said. "[The guest] put the area rugs back down on top of [broken glass], so how am I supposed to allow anyone else's child stay there?"
She added, "We are really lucky no one got injured or killed."
McGovern is skeptical about how much money she may receive from Airbnb when her case is resolved.
"I don't know if we will get reimbursement," she said.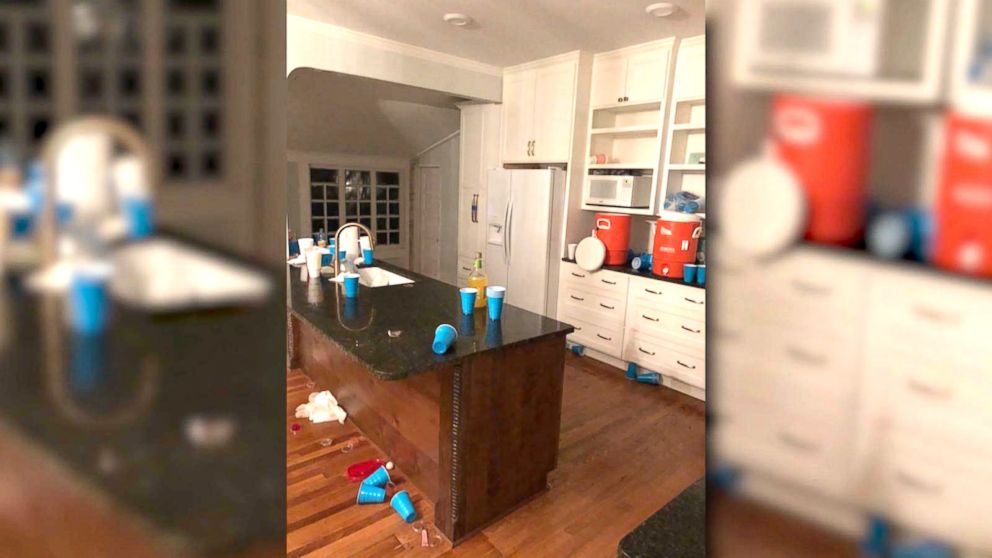 "If we do, it won't be for my time and effort putting [things] back together or lost revenue," she added, citing Airbnb's fine print in the Million Dollar Host Guarantee that she hadn't read into before the incident.
The guest left McGovern a three-star ranking, saying that she was hard to communicate with, which brought down her overall ranking on the site, the host said, noting that it brings down her chances of any future business.
"We will not be using Airbnb moving forward, pretty sure of that," McGovern said.
The couple's property is still listed on the home-sharing platform, but McGovern said that after the situation is rectified she will take it down.
She added, "I just got hoodwinked and Airbnb did, too."