— -- Authorities are still digging for clues to why a Florida teen allegedly opened fire at his former high school on Wednesday, killing 17 people.
Family members, classmates and former friends described suspect Nikolas Cruz, a 19-year-old former student, as a troubled teen who was largely alone in the world when he allegedly stormed through the Marjory Stoneman Douglas High School in Parkland, Florida, carrying an AR-15 rifle and multiple magazines.
He was able to leave the school after the shooting by blending in with other students who were trying to escape, but he was apprehended shortly thereafter. He has been answering questions from investigators working on the case.
Some questions about Cruz's possible ties to a hate group are under investigation, according to Broward County sheriff Scott Israel.
"It's not confirmed at this time. We're looking into that," Israel said.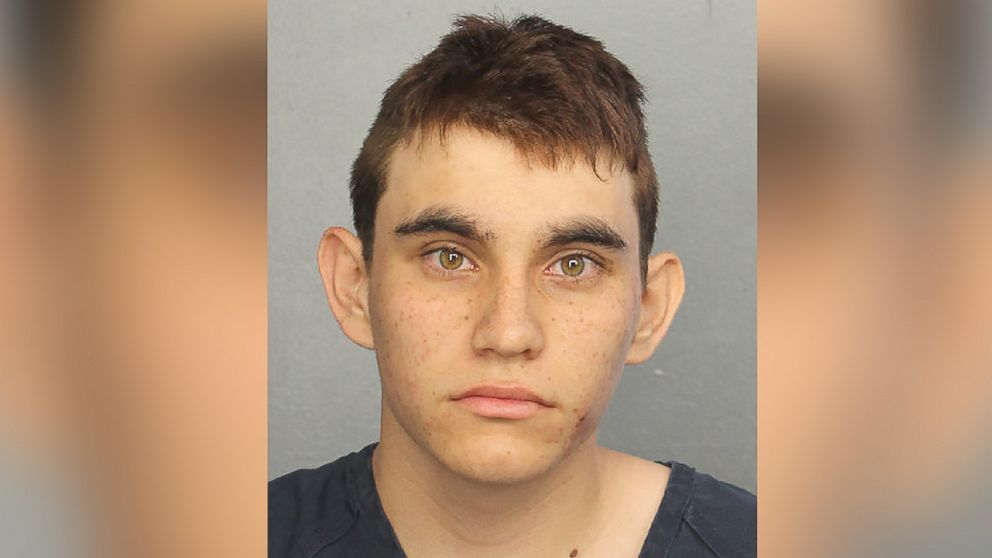 The Anti-Defamation League, a civil rights watchdog group, reported earlier on Thursday that they had information they believe to be credible linking Cruz to a white supremacist group called Republic of Florida. They reported that the group's leader, Jordan Jereb, confirmed that Cruz had attended one or more training exercises run by ROF. ABC News and several other major media outlets reported ADL's findings.
On Wednesday, an ABC News reporter contacted one of Cruz's followers on Instagram. He responded, claiming to be a former schoolmate of Cruz. He told ABC News that Cruz was an ROF member. He referred the reporter to another person, who also claimed to be a former schoolmate and repeated the claim. He encouraged the reporter to contact a third person who, they said, was both a former schoolmate of Cruz and a fellow ROF member. That person used the name of a former MSD student and repeated the claim to the ABC News reporter.
Asked for proof of the claim, he emailed the reporter photos from an account matching the name of the student he claimed to be. The photos purportedly showing Cruz at ROF events, though the faces in the photos were obscured.
ABC News then reached out to ROF's leader, Jordan Jereb, who corroborated claims by the three purported students and acknowledged Cruz's association with the group. ABC News included these details in a report after the ADL conducted their own investigation of the group's claim and published its own report confirming the link.
Later in the day, Jereb posted a message to an online forum chalking the episode up to a misunderstanding and claiming that he was a victim of a "prank." ADL later released a statement to ABC News reaffirming the importance of their findings and leaving the matter to law enforcement.
"It is for law enforcement to 100% confirm that he was a part of this group. Our analysts at the Center on Extremism have been studying these white supremacists groups for decades. Given what we found today and the timing of the case, there is no doubt the information raises a red flag and should be investigated further. And in fact the Broward County sheriff said at his press conference earlier that he is looking into Cruz's ties to the white supremacist group. So he believes there is reason to be concerned."
Another group that monitors hate groups, the Southern Poverty Law Center, released a statement to ABC News saying that "we cannot confirm the link between Cruz and the ROF," and raised questions about the group's motives, saying the group is known to seek publicity.
"It may seem odd that Jereb would bring attention to his group by claiming a connection to Cruz, but Jereb has always been somewhat of a publicity seeker," the statement reads. "In 2014, in fact, he wrote us to complain that we had not already listed ROF as a hate group. In April 2017, Michael Tubbs, the leader of the Florida chapter of the League of the South, a well-known hate group, wrote that Jereb 'never misses a photo op' and called him 'a nut job who should be avoided.'"
What is known about Cruz's background is family life mired in tragedy. Cruz was adopted as an infant, but he had been living with the family of a classmate after the sudden death of his adoptive mother late last year. His adoptive father died in 2005.
In an interview with ABC News' George Stephanopoulos, an attorney for the family that had taken Cruz in for the past few months said Cruz was "depressed" following his mother's death but he had been going to therapy.
The family is still "shocked," he said, that Cruz would allegedly engage in mass violence.
"They indicated they saw nothing like this coming," Lewis said. "They never saw any anger, no bad feelings about the school."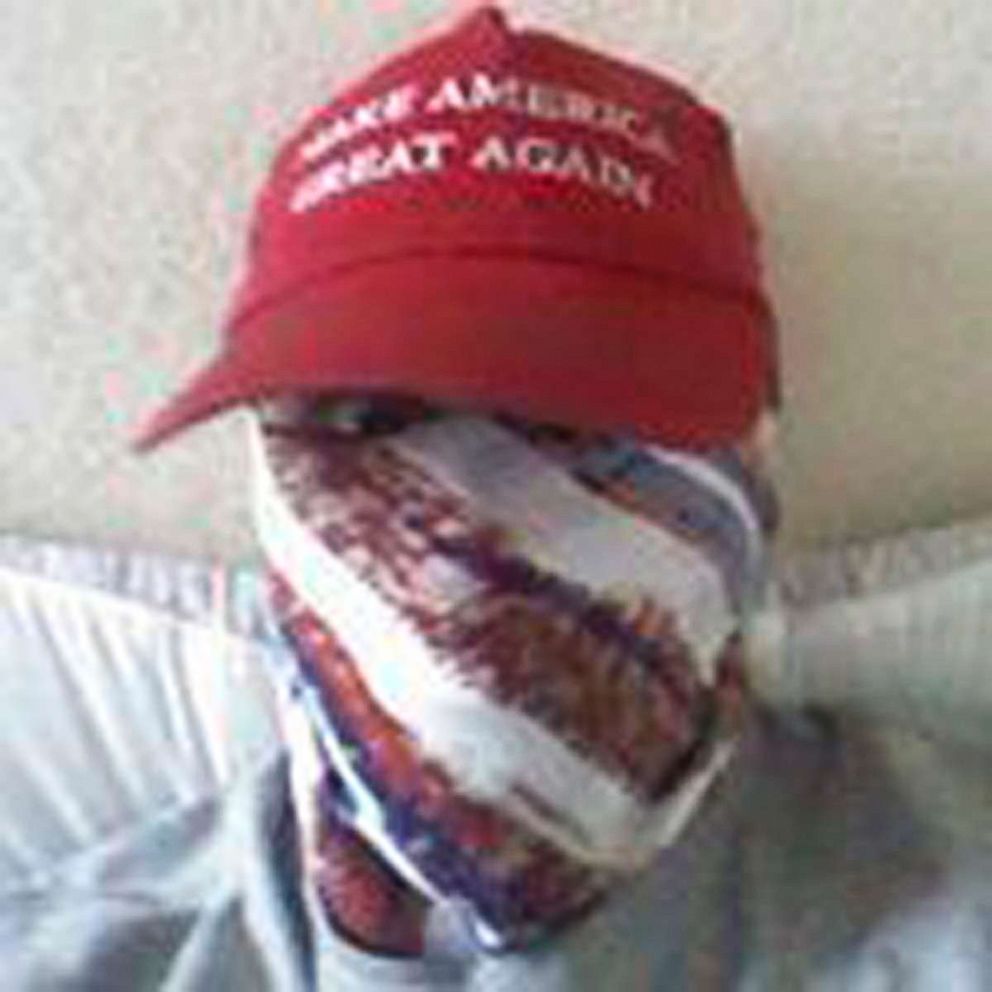 They were aware that Cruz was in possession of a military-style assault weapon, he said, which two law enforcement officials told ABC News was legally purchased by Cruz within the past year from a federally licensed dealer. They insisted that it be locked in a safe.
"He brought it into the home and it was in a locked gun safe," Lewis said. "That was the condition when he came into their home that the gun was locked away."
Cruz's former classmates, however, were less surprised.
A student who told ABC News that he participated in Junior ROTC with Cruz described him as a "psycho." Cruz was a well-known weapons enthusiast, the student said, who once tried to sell knives to a classmate.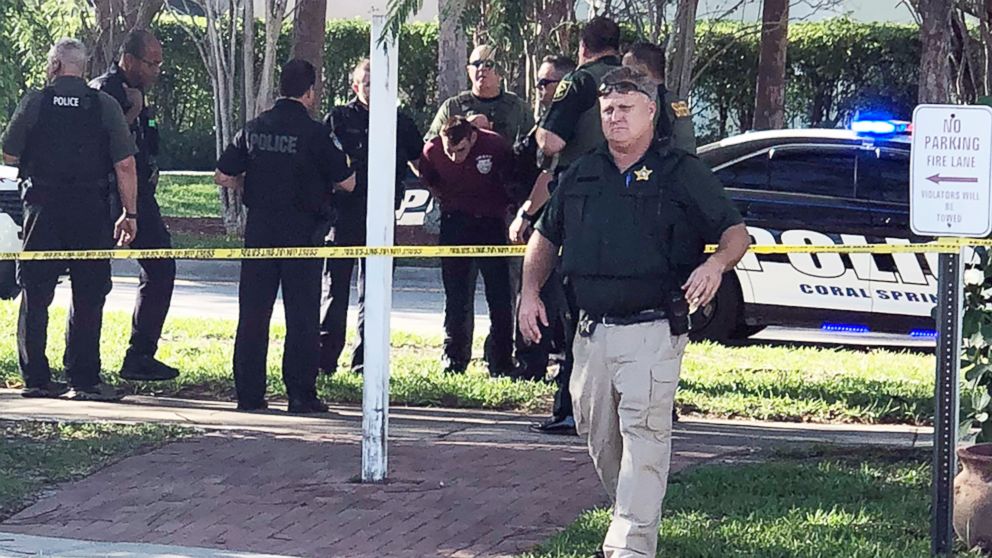 Another student told ABC News that before Cruz was expelled from the school he was barred from carrying a backpack on campus. The classmate said the rule was put in place after the school found bullet casings in his bag after a fight with another student.
One student said Cruz even once threatened to "shoot up" the school.
"About a year ago I saw him upset in the morning," student Brent Black told ABC News. "And I was like, 'Yo, what's wrong with you?' And he was like, 'Umm, don't know.' And I was like, 'What's up with you?' He's like, 'I swear to God I'll shoot up this school.' And then I was like, 'Watch what you're saying around me,' and then I just left him after that. He came up to me later on the day and apologized for what he said."
On Thursday, the FBI issued a statement saying that it was alerted in 2017 to a threat on YouTube by someone who said, "I am going to be a school shooter."
"In September 2017, the FBI received information about a comment made on a YouTube channel. The comment said, "I'm going to be a professional school shooter." No other information was included in the comment which would indicate a particular time, location, or the true identity of the person who posted the comment. The FBI conducted database reviews and other checks, but was unable to further identify the person who posted the comment."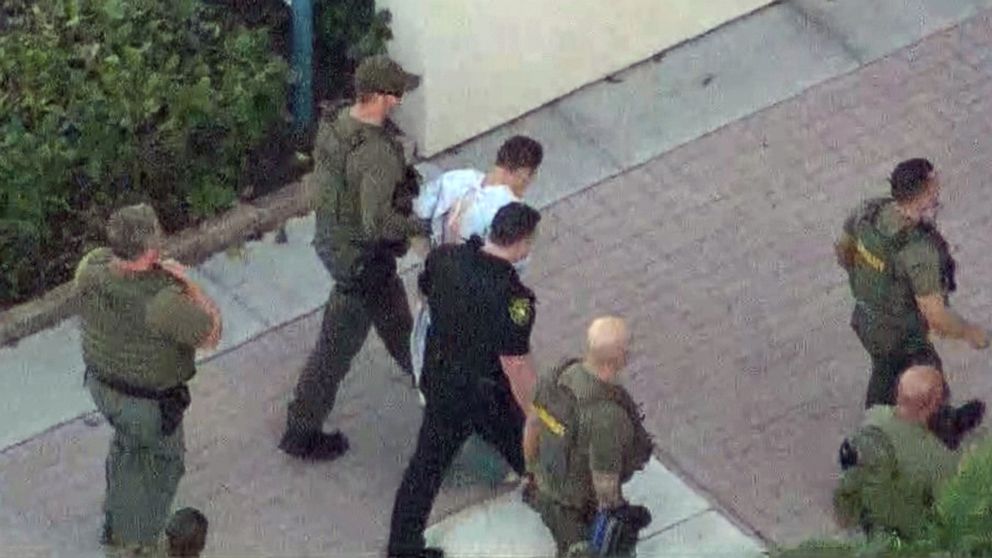 According to Broward County Sheriff Scott Israel, investigators have already found some "disturbing" content on social media that could have provided warning signs.
"We have already begun to dissect his websites and things on social media that he was on, and some of the things that have come to mind are very, very disturbing," Israel said.
The photos posted on an Instagram account law enforcement sources tell ABC News belongs to the suspected shooter shows a young man displaying an arsenal of weapons.
ABC News' Cho Park, Dylan Goetz, Halley Freger, Maureen Sheeran and Kathy Conway contributed to this report.