— -- A morning commuter who witnessed the aftermath of today's Amtrak train derailment about 20 miles south of Tacoma, Washington, said it was a "very scary" scene that left him feeling "helpless."
"We saw the train come off the overpass onto the freeway hanging there," Washington state resident Greg Mukai told ABC News chief anchor George Stephanopoulos. "Lots of folks, including a lot of good military personnel, ran to try to give help before emergency personnel arrived."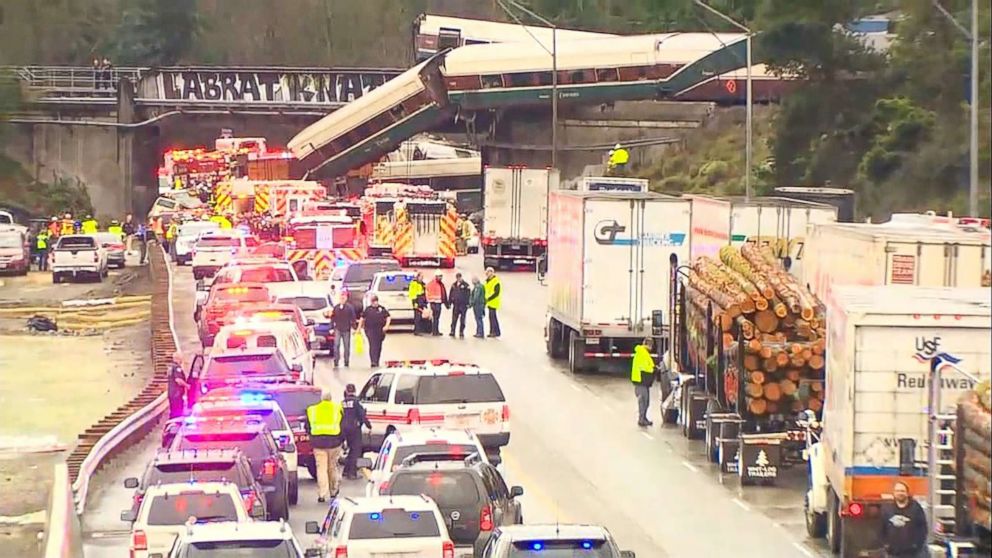 At least one rail car spilled onto Interstate 5, a major freeway that spans the West Coast, resulting in "multiple fatalities," authorities said.
Mukai was driving along I-5 on his way to work when he said cars came to a sudden stop. He saw military personnel assisting people in need before emergency crews arrived on the scene.
"They were grabbing anything they could, towels, first aid kits. I did my best to stay out of the way. I'm not skilled in that manner," he said of the men helping at the scene.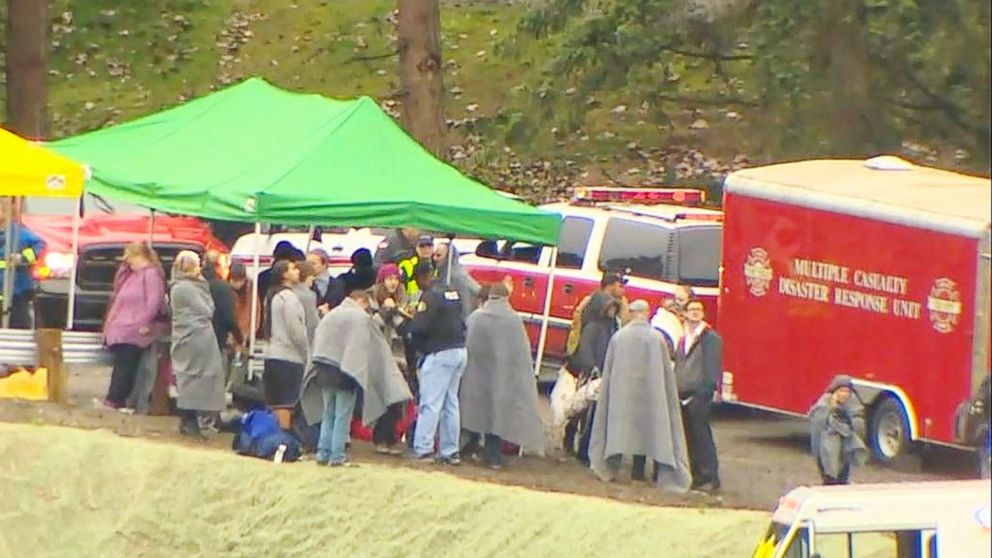 Mukai did not see the train come off the tracks but said his first thought was, "Oh, my God."
"Seeing a passenger train hanging from the overpass during regular morning traffic was pretty frightening," he said.
"It's very scary," Mukai told ABC News. "I felt helpless knowing I wasn't really able to help in that situation and I was hoping that emergency personnel would arrive as soon as possible and they did. They arrived very quickly, which made me hopeful, but knowing there would be injuries was just sad."
As far as he could tell, Mukai said, there were no traffic accidents because drivers did their best to avoid hitting one another despite wet and windy conditions.
"[Drivers] acted pretty well to avoid one another. The train did appear to come into contact with vehicles on the freeway," he said.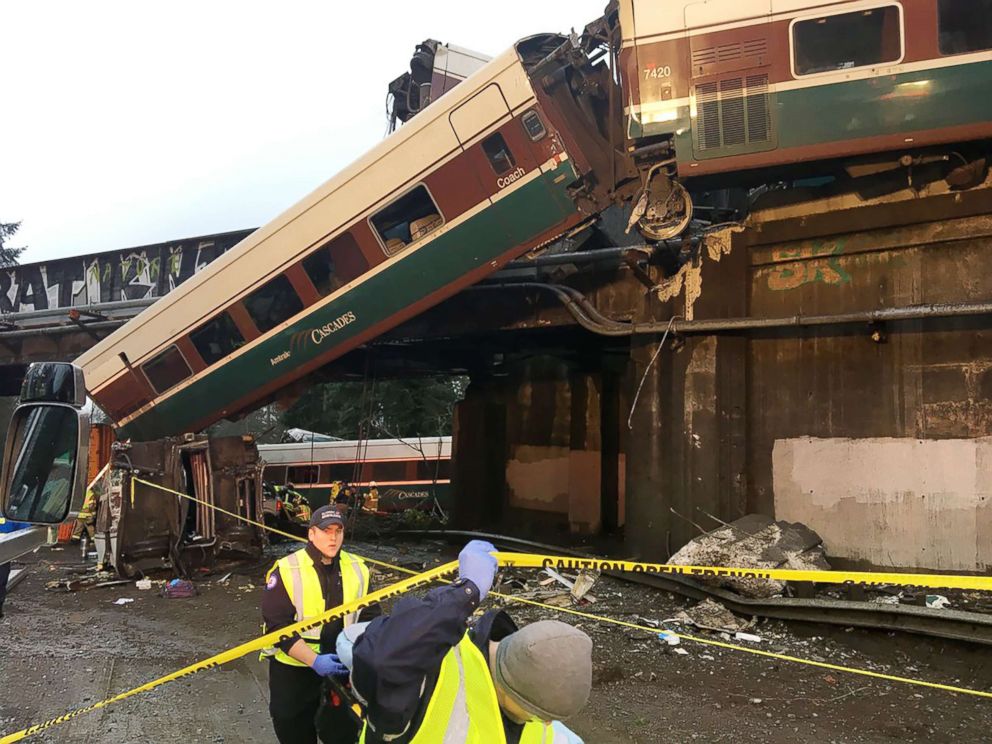 Mukai also said he has never seen a passenger train on the track. That's because it was the first train carrying paying customers on a new route for Amtrak.
"Honestly, it's the first time I've ever seen a passenger train on that track. It runs parallel to I-5, going south there. It was a surprise to see it. There was nobody coming out of the train after the incident," he recalled.
"I didn't see any injured from my vantage point when I first got there. As I was stuck in traffic due to the emergency vehicles -- they were bringing folks out on stretchers and back boards," he added.