— -- An anti-violence activist was among those killed in a weekend of shootings on the streets of Chicago, according to police.
Ten people have been killed, and 37 wounded across Chicago since Friday evening, ABC Chicago station WLS-TV reported, with community activist William "Willie" Cooper, 58, and a 9-year-old boy among the dead.
Cooper's nonprofit, Lilydale Outreach Workers for a Better Community, helps teens find jobs on Chicago's South Side, according to Donovan Price, another community activist who runs the youth program for Pray Chicago, a faith-based community organization, who said Cooper was shot not far from his nonprofit's headquarters.
A representative for Lilydale Outreach Workers for a Better Community today confirmed Cooper's death but declined to comment on it, saying that members of Cooper's staff were still speaking with authorities about the incident.
Cooper was walking near a liquor store Saturday afternoon when someone driving by in a dark-colored vehicle shot him in the back and mouth, The Associated Press reported.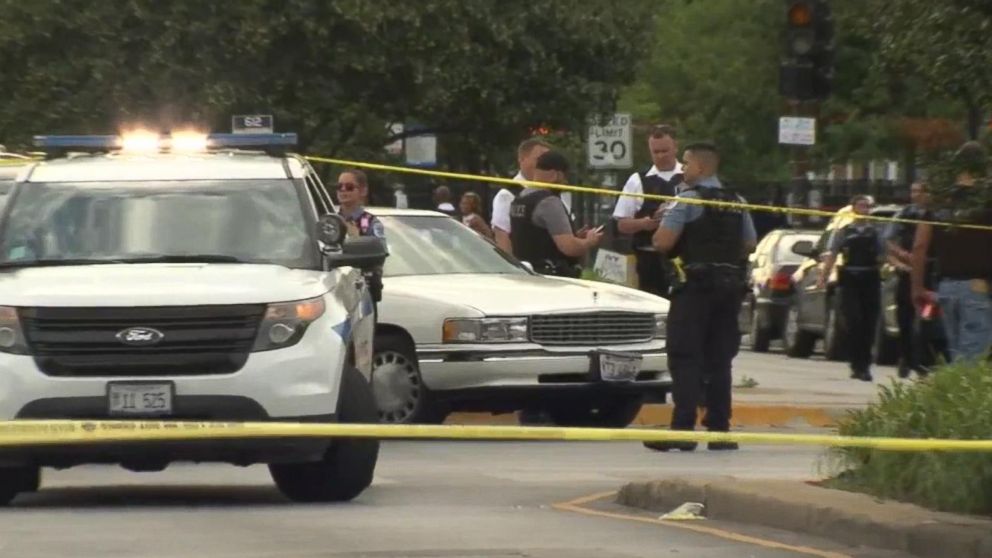 No suspects were in custody and the investigation was ongoing, police told the AP.
"People are so cold-hearted. How could you take somebody's life? He helped everybody. I just don't understand," Patricia Carter, Cooper's niece, told WLS.
WLS reported that an AR-15 was used in the shooting.
The Chicago Police Department did not immediately respond to a request for comment about the incident.
'The person people came to ... when they needed help'
Price, of Pray Chicago, told ABC News that he frequently visits the scene of shootings in the city to offer help to families who are affected by them, and frequently crossed paths with Cooper.
He said he was "very surprised" to learn of Cooper's death after arriving at this one.
"He was the person people came to in the neighborhood when they needed help," Price said. "He was the person people would reach out to as things have gotten dicier on the streets of Chicago."
In addition to helping teens find jobs, Price said, Cooper was focused on "diffusing violence" and would serve as a mentor to young people who sought out his guidance.
Price said he worries that Chicago's endemic violence is not close to being eradicated.
"I've taken mothers to the morgue. This weekend, a nine-year-old was killed," he said. "My concern is that violence is getting popular here."