— -- Firefighters are battling at least 22 wildfires across California today. The blazes have consumed more than 180,000 acres of land so far, killing at least 31 people and destroying thousands of homes.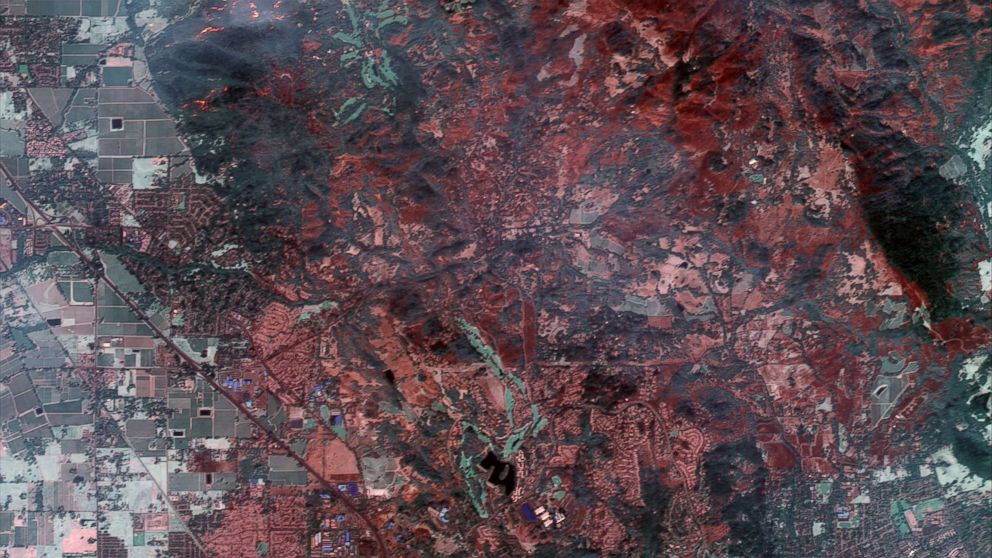 The satellite image above results from shortwave infrared technology to show the extent of damage in Santa Rosa, California, which is among the areas hardest hit by the fires in Southern California. The shortwave infrared imagery makes it possibly to see though smoke and identify active fires.
Dramatic aerials of the aftermath also show the widespread devastation across Santa Rosa.