— -- This week, the displacement of a polar vortex will bring the coldest air this early in the season in more than a decade to a wide swath of the country, from Chicago to New York City.
If Chicago stays in the single digits for highs on Thursday, this will be the coldest late fall weather since 1995.
The forecast is for New York City to bottom out in the mid-teens Thursday night, which would be the coldest reading this early in the season since 2005.
The term "polar vortex" became popular two years ago during a record-breaking cold winter season. Although the arctic blast this week is not forecast to be record breaking, similar atmospheric conditions will come into play.
The polar vortex has been known and studied by the meteorological community for decades. It is an almost always present upper-level circulation that hangs out around both the North and South Poles. Its circulation is strongest during the winter months. It is not at the surface, nor is it an actual storm system. It is also not related to every push of cold air.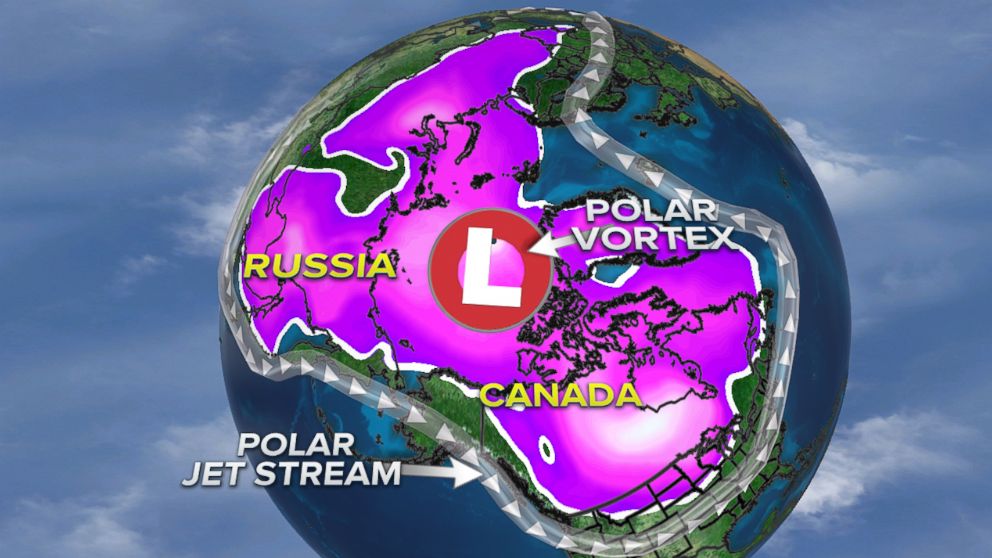 The polar jet stream is like a fence keeping the air influenced by the polar vortex in place. In the last week, the polar jet stream was kinked enough to build a large ridge in the Pacific Ocean, allowing a lobe of the polar vortex to slip southward into Canada, greatly influencing the air in the Midwest and the Northeast.
The core of the coldest air will move into the Midwest and the Great Lakes on Thursday morning when wind chills will be as low as 35 below zero. The National Weather Service is warning the public that readings this low could produce frost bite to exposed skin in as little as 30 minutes.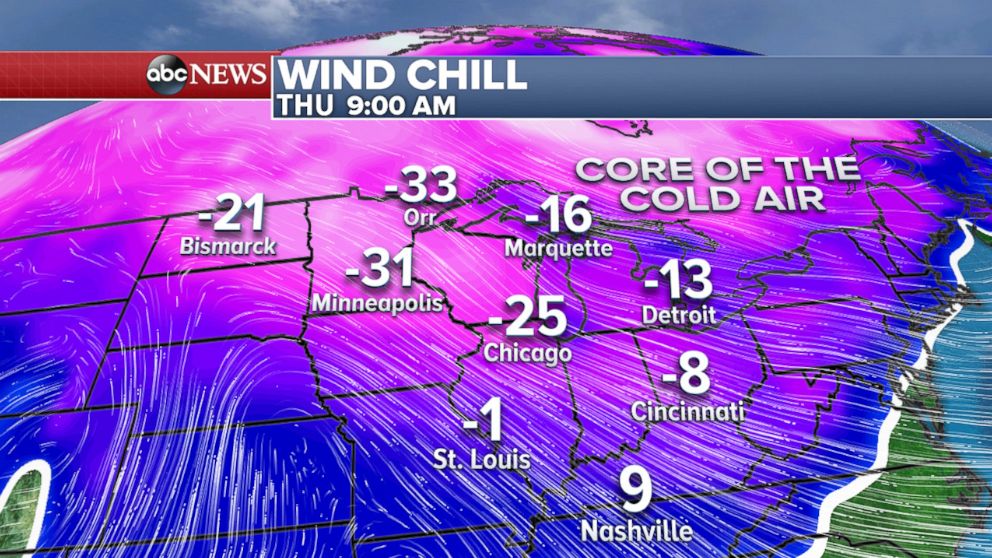 By Friday, the coldest wind chills will spread into the Northeast where even major cities like Philadelphia, New York City and Boston could feel like it is below zero.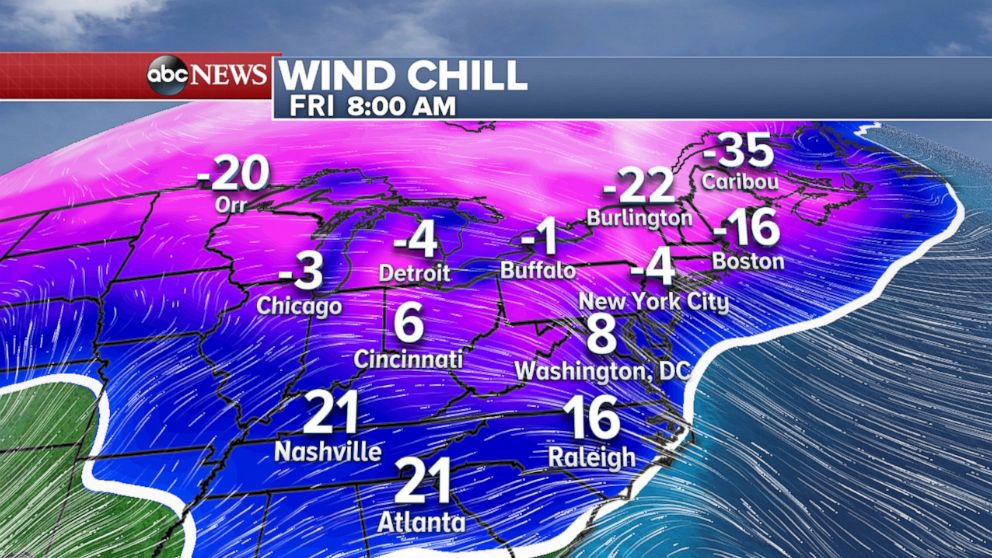 Later this week, I am watching a new storm system that will bring more snow for the Midwest and the Northeast starting Friday into Sunday.
There is some good news looking out two weeks around Christmas, some milder air will try to work its way into the northern states.