For one smitten Arizona couple, the new year will also mean a new life together.
Amber Ingram and Kris Hall are to be married in Lake Havasu City at 1:11 a.m. on Jan. 1, 2011 -- or 1/1/11.
The two won their memorable wedding date and time in a community contest, which required a 500-word essay and a public wedding ceremony.
"It was mostly about how much we are trying to be a part of this community and how we want to take the next step in our lives together," Ingram said of their essay.
The essay also told of how the couple, struggling to get by in California, moved to Lake Havasu City in search of a better life. With both now working and Hall in school, they wrote, they found what they were looking for.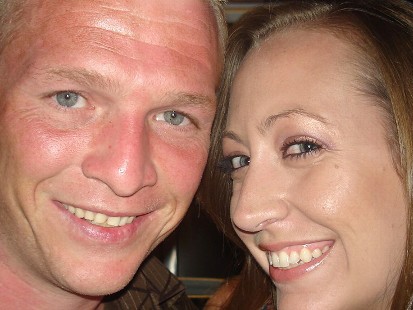 "We'll get to spend the rest of our lives together," Hall said. "That's the best part."
And, of course, the date will help Hall remember his anniversary for many years to come.
"I'll see fireworks," he said, "and I'll know an hour later, that's my anniversary."
Ingram and Hall spoke with ABC's Linsey Davis for today's Conversation. We hope you'll watch to learn more.
For more Conversation videos, click here.