— -- The suspect arrested in connection with a string of shootings on the I-10 freeway in Arizona was ordered held today on $1 million cash bond, but he protested his arrest, saying police have "the wrong guy."
Leslie Allen Merritt Jr. was arrested at a Walmart in nearby Glendale Friday night, according to a spokesman for Gov. Doug Ducey. At a news conference, DPS Director Frank Milstead said Merritt, 21, was linked to four shootings on Aug. 29 and 31 "because the weapon that he owned is forensically linked to these crimes."
"Are there others out there? Are there copycats? That is possible," Milstead said. "We will continue to investigate."
Merritt is the suspect in at least four incidents, Arizona Department of Public Safety spokesman Bart Graves said this afternoon.
The Maricopa County Sheriff's Office said Merritt was charged with: four counts drive-by shooting; four counts criminal damage; four counts aggravated assault, deadly weapon or dangerous instrument; four counts endangerment; four counts discharging a firearm within city limits; four counts disorderly conduct weapon or instrument; and four counts terrorism international act.
Graves called the charges "pretty severe." Graves added that the case is ongoing and has a lot of moving parts.
When Merritt, who was booked into the Maricopa County jail early today, appeared before a judge, he said he wanted to speak, even though the judge warned him not to.
"I'm the wrong guy," Merritt said, adding that his gun has been in a pawn shop for two months.
Graves said today investigators checked pawn shops for guns matching the caliber of shell casings at the crime scenes, and when a gun pawned by Merritt was test-fired, it was determined to be a match.
The suspect's father, Leslie Merritt Sr., told The Associated Press that anyone who thinks his son was involved in the shootings is a "moron." He said the police were desperate to make an arrest and his son became the scapegoat.
"He has way too much value for human life to even take the slightest or remotest risk of actually injuring someone," Merritt Sr. added.
The judge said Merritt would be appointed an attorney.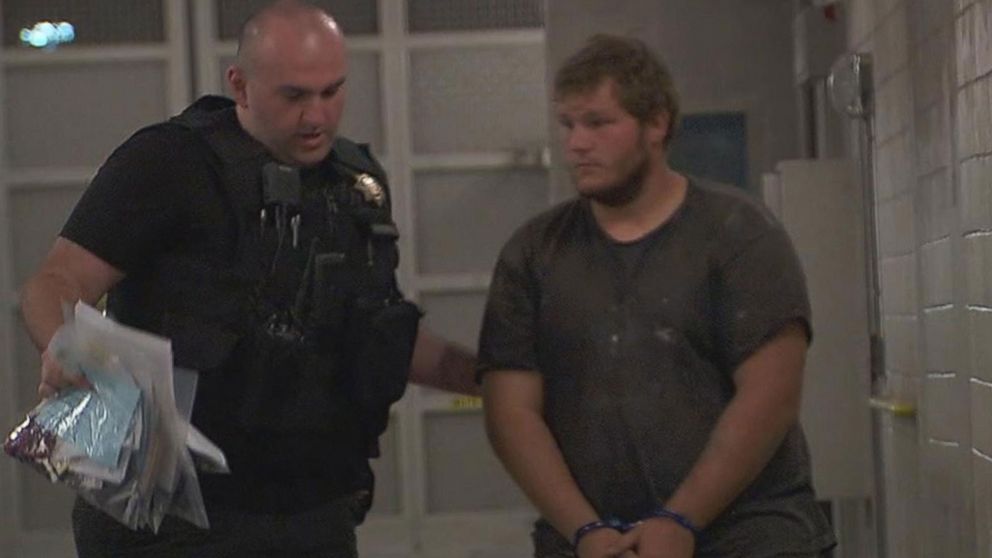 At least 11 shootings have been reported outside the Phoenix area since Aug. 29, when a bullet hit the windshield of an SUV, leaving a 13-year-old girl injured.
In other cases, a tour bus was hit as well as other vehicles.
Some of the incidents involved bullets and others projectiles.
Meanwhile, Oscar de la Torre Munoz, who had been detained since Sept. 11 in connection to the shootings, was freed on Friday. He was booked on an unrelated marijuana possession charge. Authorities said he was not a suspect in the shootings.
Upon his release from jail, Munoz told ABC affiliate KNXV-TV: "I hope this time it's the right person.
"I got nothing against nobody, but they need to make sure they get their facts straight next time," he added.
The Associated Press contributed to this report.
Get real-time updates as this story unfolds. To start, just "star" this story in ABC News' phone app. Download ABC News for iPhone here or ABC News for Android here.