The second of three suspects wanted in connection with the murder of a witness in last month's high-profile trial of former Dallas police officer Amber Guyger has been captured.
Michael Mitchell was captured in Marksville, Louisiana, by United State marshals, Dallas police said Tuesday night.
Arrest warrants were issued earlier Tuesday for three suspects in the slaying of Joshua Brown, 28, who tearfully testified at Guyger's trial for the wrong-apartment killing of Botham Jean.
Brown, a former neighbor of Jean, was gunned down on Friday night in what police described as a botched drug deal.
"As you know there's been speculation and rumors that have been shared by community leaders claiming that Mr. Brown's death was related to the Amber Guyger trial and somehow the Dallas Police Department was responsible. I assure you that is simply not true," Assistant Chief Avery Moore of the Dallas Police Department said at a news conference on Tuesday.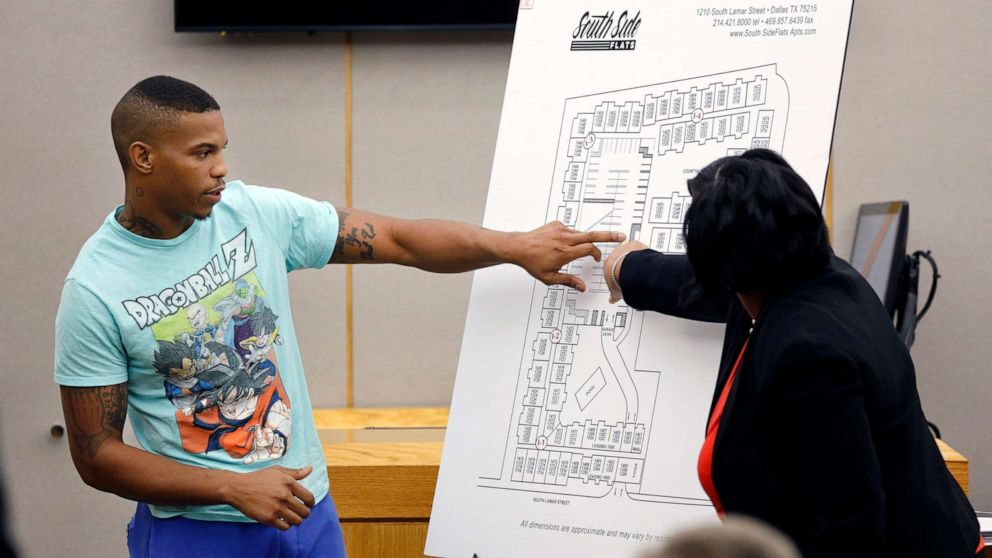 "And I encourage those leaders to be mindful of their actions moving forward because their words have jeopardized the integrity of the city of Dallas as well as the Dallas Police Department," Moore said.
Earlier this week, the NAACP Legal Defense and Educational Fund asked for an independent investigation into Brown's death, calling it "deeply alarming and highly suspicious."
Arrest warrants were issued for Thaddeous Charles Green, 22, Michael Diaz Mitchell, 32, and Jacquerious Mitchell, 20, all of Louisiana, Moore said.
Moore said Green and the Mitchells, who are related, drove from Alexandria, Louisiana, on Friday to meet Brown for a prearranged drug deal that immediately turned bad.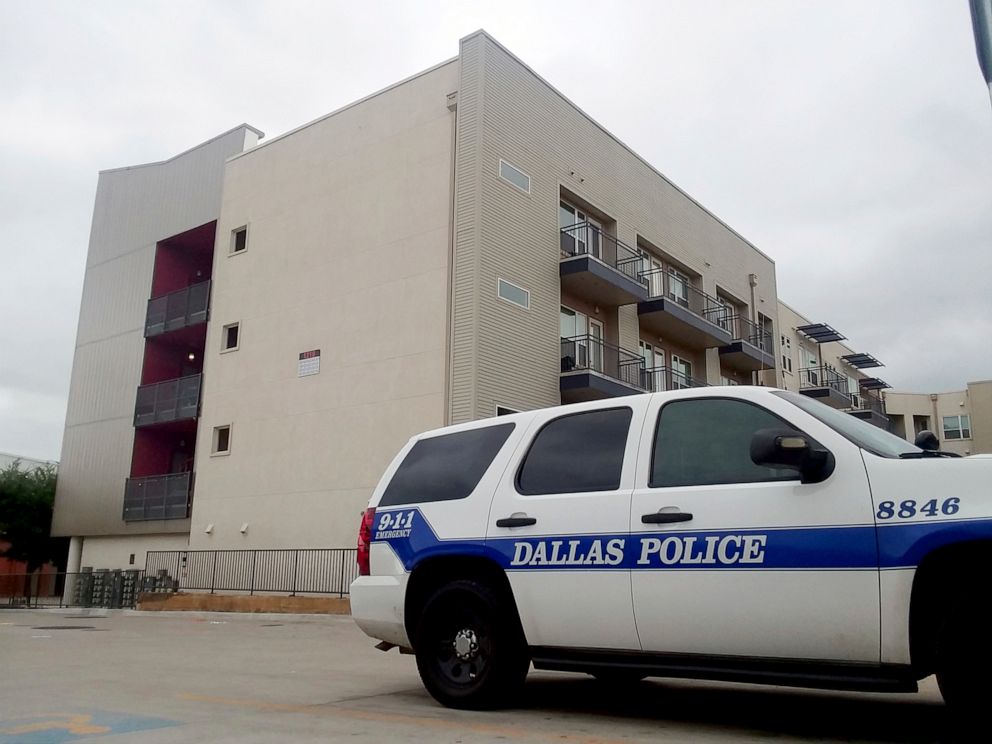 Moore said Jacquerious Mitchell allegedly told detectives how the deadly drug deal went down around 10:30 p.m. on Friday in the parking lot of the Atera apartments on Cedar Springs Road in Dallas, about six miles from the South Side Flats apartment complex where Guyger killed Jean in September 2018, after mistaking his apartment for her own and assuming he was an intruder.
"As they drove to the offense location, Thaddeous Green gets out of the vehicle, has a conversation with Joshua Brown, which escalates to physical altercations, at which time Jaquarious Mitchell gets out of the vehicle and he states that Joshua Brown orders him back into the vehicle and shoots him in the chest," Moore said.
He said Jaquarious Mitchell told investigators that he was lying inside the car when he heard two more gunshots.
"He says Thaddeous Green shot Joshua Brown two times," Moore said.
Moore said an autopsy performed on Brown showed that he suffered two bullet wounds to his lower extremities, including one that entered and exited his body and another that entered his body just below the spine, traveled up and damaged vital organs.
He said that after the shooting, according to Jaquarious Mitchell, Green took Brown's gun and backpack and that all three sped away from the scene in what witnesses described as a silver, four-door sedan.
"Michael Mitchell was the driver," Moore said. "He dropped Thaddeous Green off at an unknown location and he took Jaquarious Mitchell to Promise Hospital (in Dallas) to receive treatment."
Moore said Jaquarious Mitchell has since been transferred to Parkland Memorial Hospital, where he is in police custody.
"We will execute a warrant for capital murder on him today," said Moore, adding that capital murder warrants have also been issued for the other two suspects.
He said a manhunt continued Tuesday afternoon for Green and Michael Mitchell and that Dallas investigators and federal agents were in Louisiana searching for them.
Moore said that based on "numerous tips" related to Brown's slaying, police obtained and executed a search warrant on an apartment at the Altera complex, where Brown was living at the time of his death. He said police confiscated from his unit 12 pounds of marijuana, 143 grams of THC cartridges and $4,000 cash.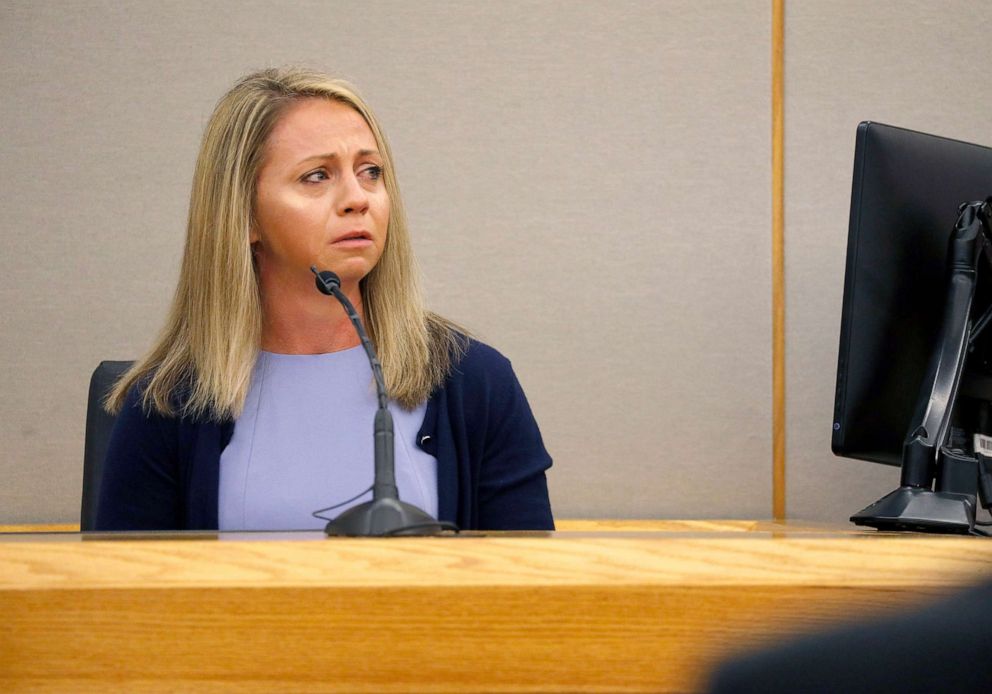 Moore expressed condolences to Brown's family, saying, "We in the Dallas Police Department grieve with you."
"We understand how hard it is and how much pain is related to losing a loved one. No family member should have to suffer that kind of pain," Moore said.
Brown previously lived in an apartment across the hall from Botham Jean at the South Side Flats apartment complex. He testified at Guyger's trial on Sept. 24 that he arrived home on Sept. 6, 2018, and heard two voices speaking excitedly just before two gunshots erupted inside Jean's apartment.
He contradicted Guyger's testimony that she asked Jean to show her his hands before she opened fire, saying on the witness stand that he never heard Guyger say that.
Brown's voice choked up with emotion as he recalled how he'd often hear Jean singing gospel songs inside his apartment most mornings.
Guyger testified that she shot the 26-year-old accountant after wrongly suspecting he was an intruder intent on killing her. A jury convicted her of murder last week and sentenced her to 10 years in prison.
The break in the Brown homicide came just two days after Dallas Police Chief Renee Hall issued a statement, saying, "We are committed to solving this case and will work diligently to apprehend the individual responsible for Brown's death."
Brown, a former football player at the University of South Florida in Tampa, was previously shot in November 2018 during an altercation outside a Dallas nightclub, according to ABC affiliate station WFAA-TV in Dallas. He was one of the targets of the attack, but another man was killed in that incident.
Lee Merritt, an attorney for Botham Jean's family, told WFAA on Sunday that Brown had been nervous about testifying in Guyger's trial.
"He was concerned that someone would try and come finish the job," Merritt said.
Despite his reluctance to testify in the criminal case against Guyger, Merritt said he had planned to ask Brown to take the witness stand again in a civil case the Jean family has filed against the city of Dallas, stemming from the fatal shooting of Botham Jean.
"When we move forward with our civil trial, he was one of the first people we planned on calling," Merritt said. "And now is no longer available."
While Merritt acknowledged there was no evidence that Brown's slaying was linked to law enforcement or to the trial directly, he insisted it was something worth investigating.