Two people have been arrested for allegedly stealing dozens of items from the mass shooting memorial at Marjory Stoneman Douglas High School in Florida, officials said.
Michael Shawn Kennedy, 37, and Kara O'Neil, 40, were arrested Sunday after witnesses told authorities they saw them "willfully and knowingly deface and remove monument items" on school grounds and on fencing around the school, the Broward County Sheriff's Office said.
Deputies had responded after a 911 caller said a man was "ripping posters down and picking up items from the crosses," according to the incident report.
A responding officer saw Kennedy placing a bundle of pinwheels in the backseat of a car that was stopped in front of a "no stopping anytime" sign, the sheriff's office said.
According to the incident report, these items from the memorial were found in their car: a Parkland athletics trophy; a shadowbox with photos of the 17 victims; 17 white metal angel pennants; dedication plaques that say "The Mighty Seventeen" and "MSD Parkland Strong"; 3 white teddy bears; an anti-gun banner; 25 pinwheel lawn ornaments some with the victims' names; American flags; and a red stone that says "Never Again."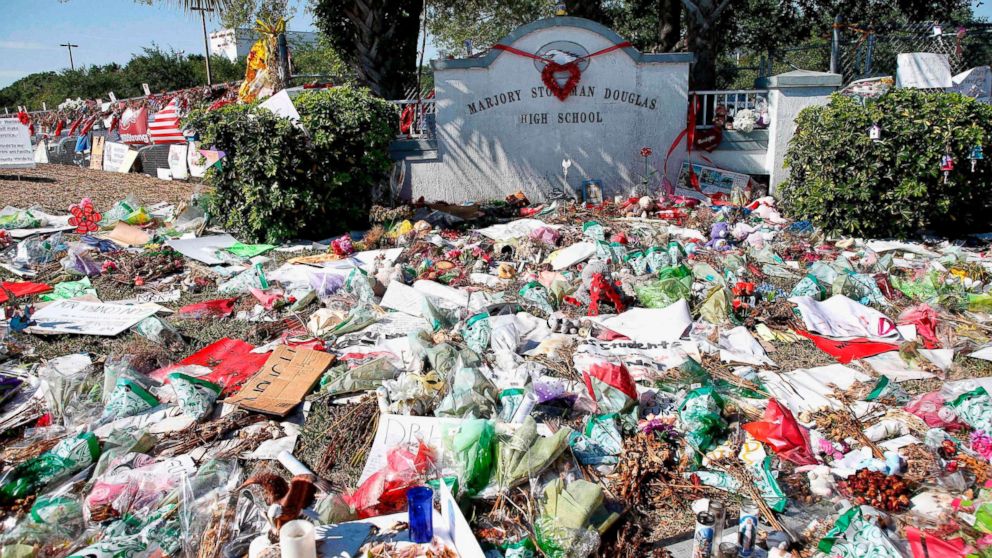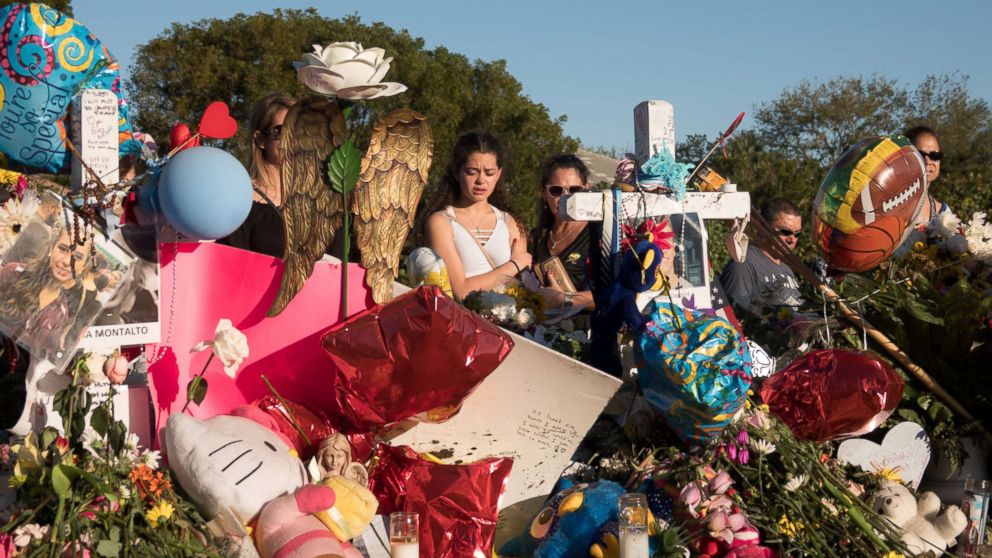 The memorial sprung up in the wake of the Feb. 14 mass shooting in Parkland, where accused gunman Nikolas Cruz killed 17.
Kennedy allegedly told authorities they were making a memorial of their own and the items were theirs, according to the incident report.
One deputy noted that Kennedy said, "I ripped down the anti-gun banner because I am pro-gun," according to the incident report.
Kennedy and O'Neil "appeared to be under the influence of alcohol and were being belligerent," the incident report added.
Kennedy, of Hollywood, Florida, and O'Neil, of Fulton, New York, were each arrested for removing or disfiguring a tomb or a monument, the sheriff's office said.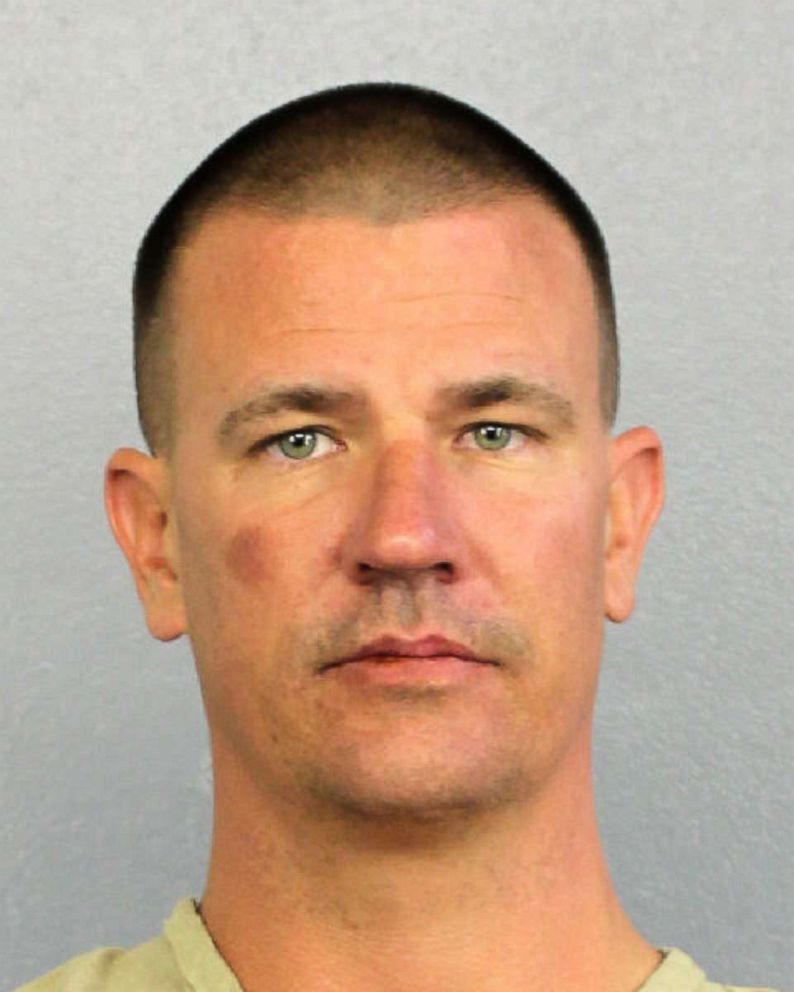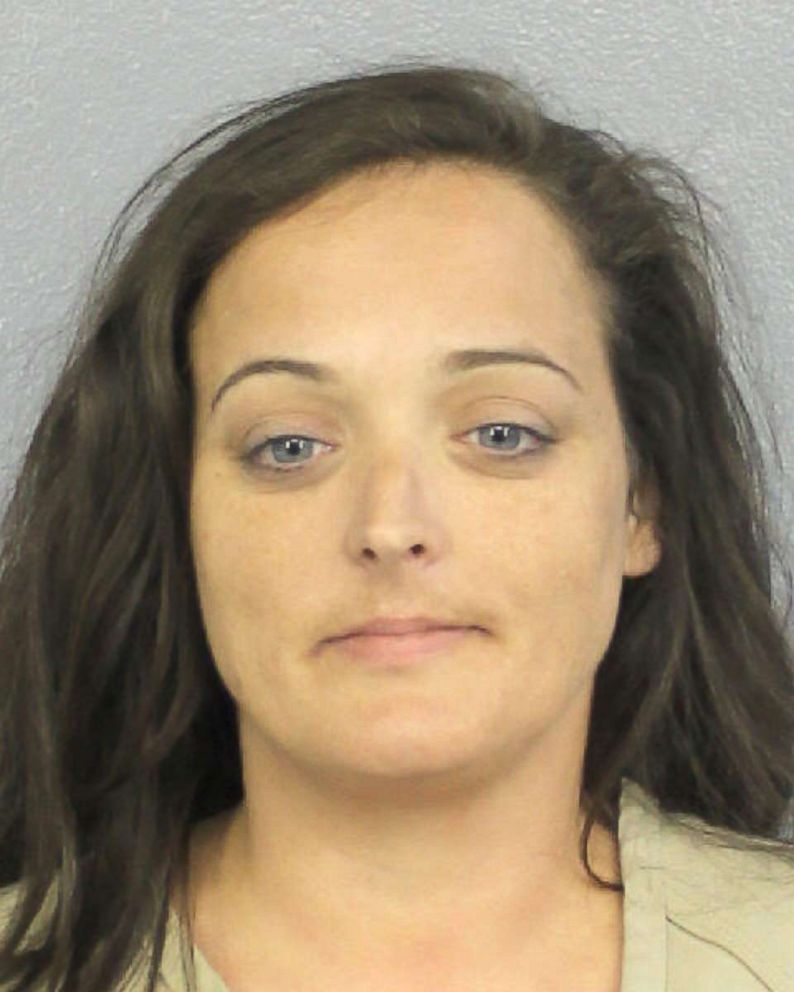 They were both ordered held on $1,000 bond on Monday, according to the Orlando Sentinel.
Stoneman Douglas student Carmen Lo, whose best friend, Carmen Schentrup, was one of the 17 killed, wrote on Twitter, "How disrespectful can you be to do this? This is disgusting. First my friends are robbed of life less than 200 feet away from this memorial and now people won't even let them Rest In Peace? MY FRIENDS ARE GRIEVING and these people are looking for gains."
The City of Parkland wrote in a Facebook post Monday that the "delicate process of archiving and memorializing items that have been placed around Marjory Stoneman Douglas High School will begin soon."
ABC News' Ben Stein and Rachel Katz contributed to this report.