John Young, an 'astronauts' astronaut' who flew to the moon twice, dies
Young was the first astronaut to command the Space Shuttle.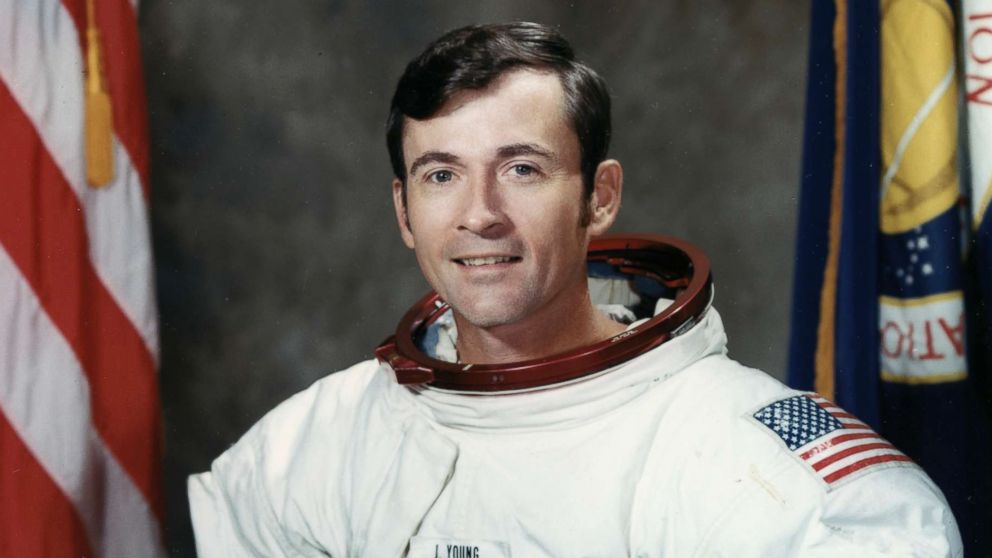 — -- Legendary astronaut John Young died today. He was 87.
Young was the first astronaut to command the Space Shuttle. He flew to the moon twice.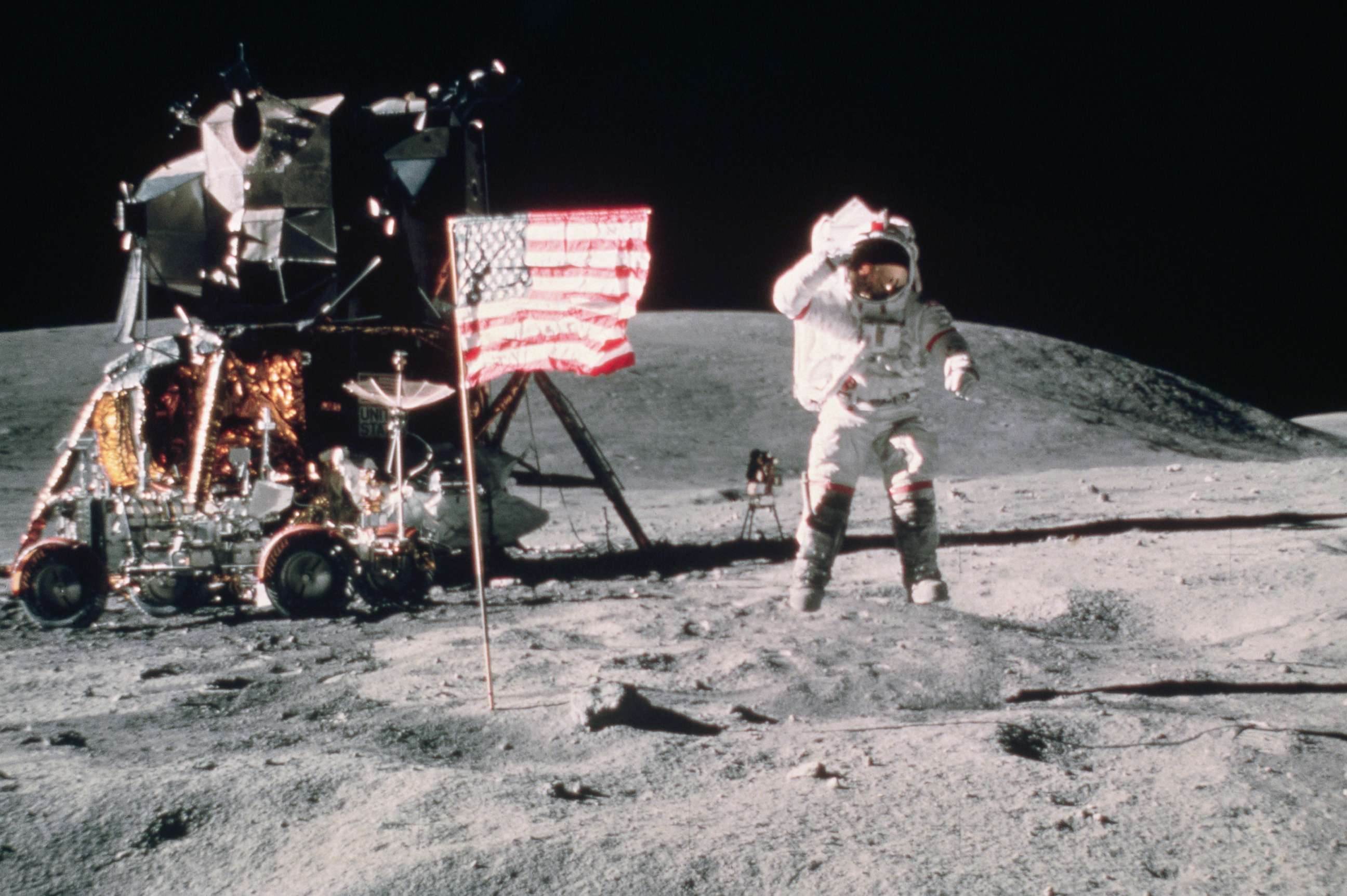 News of his death prompted tributes, including from fellow astronauts who called him a "hero" and "astronauts' astronaut" and from former President George H. W. Bush.
A former Navy test pilot, Young became an astronaut in 1962. He walked on the moon in 1972, and piloted the first Space Shuttle flight in 1981.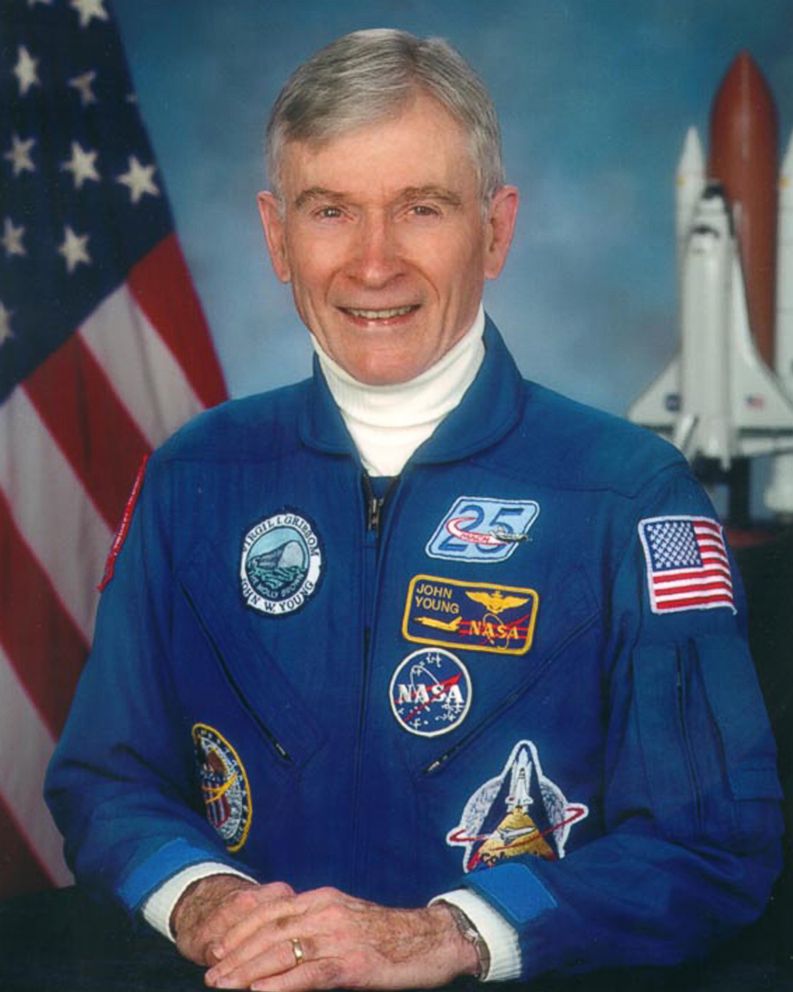 Young was also the first person to go into space six times, seven if you count his lunar liftoff.
ABC News last interviewed Young in 2003, after the Space Shuttle Columbia accident that killed seven people.
Young showed a reporter the Space Shuttle trainer where astronauts learn how to fly the orbiter. When one of the flight instructors objected to media going in with a camera, Young stopped, looked at the instructor, and said "I flew this, I wrote the manual, and that's that."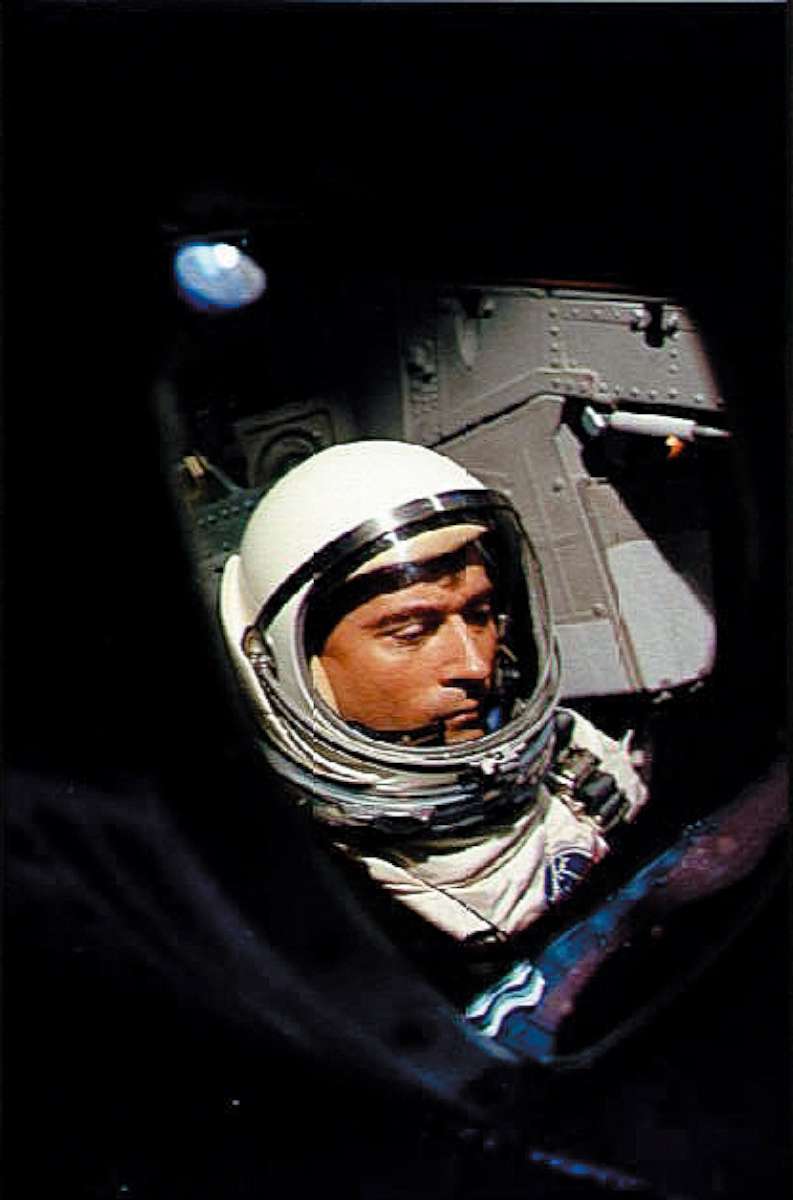 Not many people argued with John Young.
NASA Johnson Space Center Director Ellen Ochoa said, "It would be hard to overstate the impact that John Young had on human space flight. Beyond his well-known and groundbreaking missions through three programs, he worked tirelessly for decades to understand and mitigate the risks that NASA astronauts face. He had our backs."
Fellow astronaut Terry Virts tweeted that Young's "passion for space will be missed."
Former President George H.W. Bush said he hopes the memory of Young inspires future generations.
"John was more than a good friend," Bush said in a statement. "He was a fearless patriot whose courage and commitment to duty helped our Nation push back the horizon of discovery at a critical time."
"To us, he represented the best in the American spirit — always looking forward, always reaching higher. John leaves a tremendous legacy of accomplishment, in addition to his wonderful family," Bush said. "May his memory serve to inspire future generations of explorers to dare greatly, act boldly, and serve selflessly."