ATF investigating 5th fire at Jehovah's Witness centers in Washington this year
There have been five cases of arson at Kingdom Halls in Thurston County.
Federal authorities in Washington state are investigating the latest in a troubling series of arson cases at worship halls for Jehovah's Witnesses.
The latest fire broke out Friday at a Kingdom Hall for Jehovah's Witnesses in Lacey, Washington, completely destroying the building. The Seattle branch of the Bureau of Alcohol, Tobacco, Firearms and Explosives (ATF) ruled the fire an arson on Saturday. The fire broke out at about 3:30 a.m. and no one was in the building at the time, the Thurston County Sheriff's Office said.
The fire was the fifth at a Kingdom Hall in Thurston County this year, according to the ATF. All of the cases remain unsolved.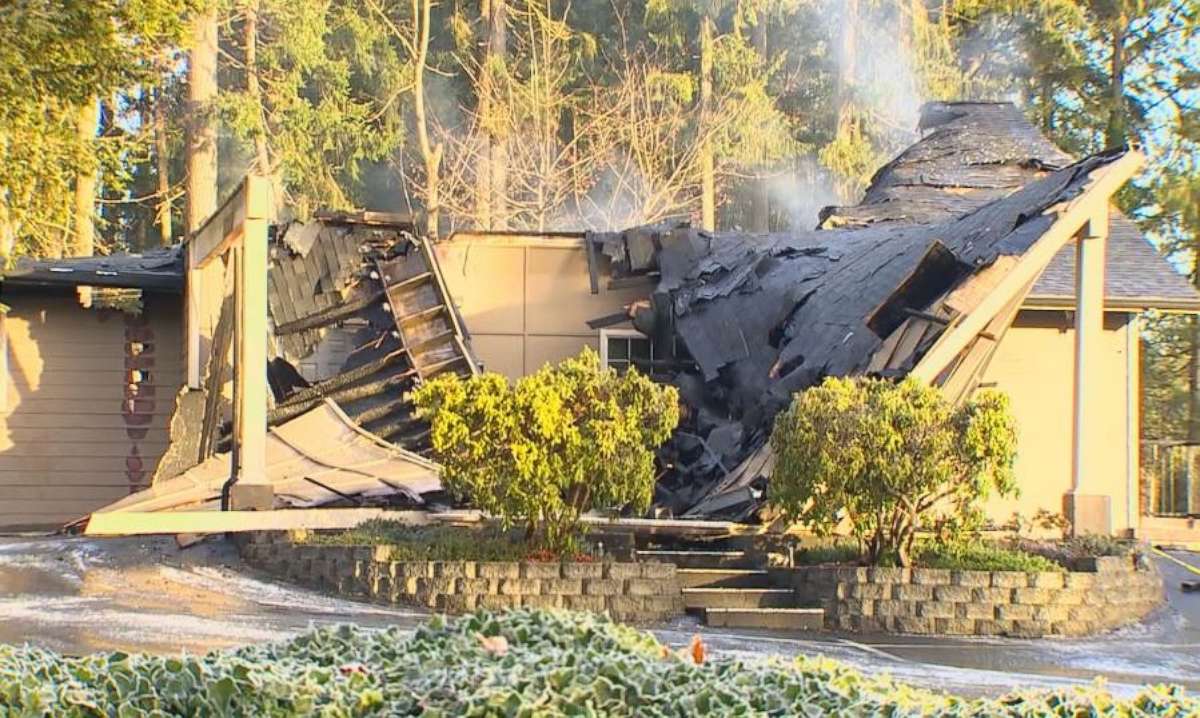 "Why is this specific religion being targeted? Why are these churches being targeted? What are they doing that is so wrong and oppressive?" Thurston County Sheriff John Snaza told Seattle ABC affiliate KOMO.
Washington Gov. Jay Inslee responded to the latest arson on Friday, calling it an "abhorrent act."
The most recent fire before Friday's was on Aug. 8 when someone attempted to burn down a Kingdom Hall in Yelm, Washington, about 15 miles southeast of Lacey. There was minimal damage, but police also found a dummy device designed to look like an explosive. Someone opened fire on that same hall in May, spraying it with 35 rounds and causing $10,000 in damage, according to KOMO.
On March 19, fires were started at Kingdom Halls in Olympia and Tumwater. Tumwater and Olympia are only 3 miles apart. Police released surveillance video at the time showing a man at the Tumwater center dressed in jeans and a navy blue hoodie pouring gasoline from a gallon jug and then lighting it on fire.
After suffering minor damage in March, the Olympia Kingdom Hall was destroyed by a second fire in July.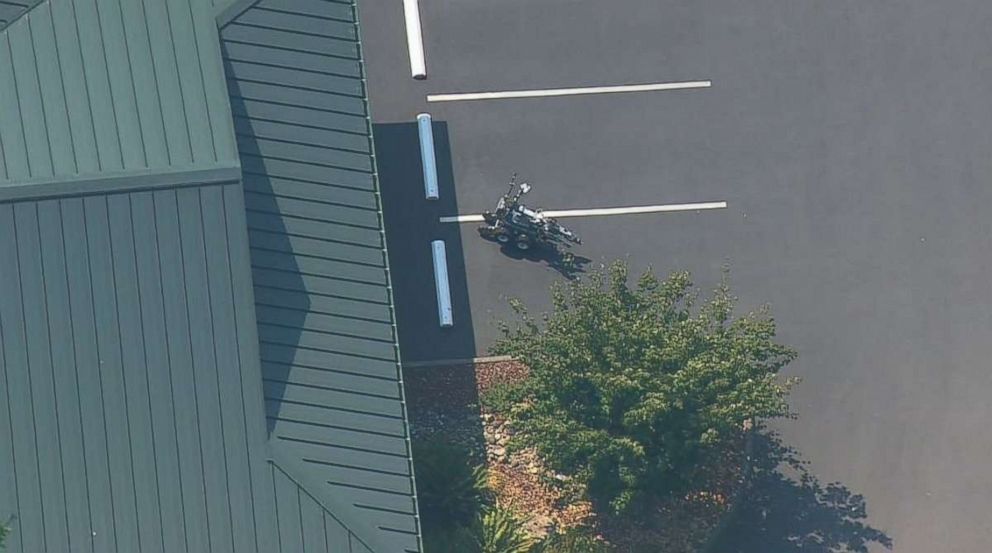 No one has been injured in any of the incidents, all of which have occurred in the early morning hours when no one was inside the buildings.
The ATF announced in July it has connected the arson cases in Yelm, Olympia and Tumwater -- as well as the shooting in Yelm. It's not yet clear if Friday's fire is also connected.
"ATF is doing everything in its utmost power to contribute to solving this crime with our partners in Thurston County," ATF special agent-in-charge Jonathan Blais told KOMO.
The ATF is offering a combined $36,000 reward for information that leads to the arrest of a suspect.
ABC News' Matthew Fuhrman and Amanda Maile contributed to this report.