Atlanta spa gunman Robert Long pleads guilty to 4 counts of murder
Long will be sentenced to life in prison without the possibility of parole.
Editor's Note: A previous version of this story included a partial quote from Cherokee County District Attorney Shannon Wallace incorrectly stating that she did not believe the shootings to be a hate crime. In the full quote, Wallace was actually stating that it was the defense that believed it was not a hate crime. Wallace said during the hearing that had the case gone to trial, she planned to pursue a sentence enhancement based on gender bias. We apologize for the error.
The 22-year-old man who killed eight people during a shooting rampage in March targeting Atlanta-area spas pleaded guilty Tuesday to four of the murders and accepted a sentence of life in prison without the possibility of parole plus 35 years.
Robert Aaron Long entered his plea in Blue Ridge Judicial Circuit Court in Cherokee County after answering a series of questions from Judge Ellen McElyea. He loathed his sexual addiction, he said, and it drove him to transfer blame from himself to sex workers at the spas he frequented for sex.
Long pleaded guilty to the killings he committed on March 16 at Young's Asian Massage near the Atlanta suburb of Woodstock in Cherokee County.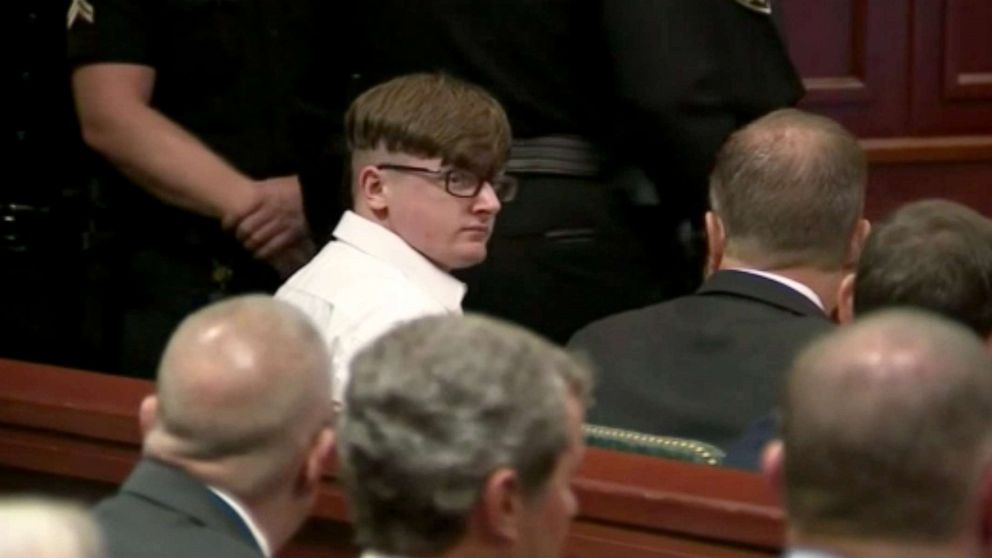 Killed in the Cherokee County massacre were Xiaojie "Emily" Tan, 49; Daoyou Feng, 44; Delaina Yaun, 33; and Paul Michels, 54.
Many of the victims' relatives were seated in the courtroom during the hearing and Cherokee County District Attorney Shannon Wallace said they were all in agreement with the plea deal.
"It has been Mr. Long's desire to accept responsibility for his actions on March 16 from the time that he interviewed with police after his arrest," Long's attorney Zachary H. Smith said in a statement.
Long pleaded of guilty to counts of malice murder, felony murder, criminal attempt to commit murder, aggravated assault, aggravated battery, possession of a gun during the commission of a crime and criminal damage to property.
McElyea gave Long four consecutive life sentences without the possibility of parole, plus 35 years.
Long still faces multiple murder charges in Fulton County, where he allegedly continued his shooting rampage at two different spas in Atlanta.
He was indicted in Fulton County for the deaths of Suncha Kim, 69; Soon Chung Park, 74; Hyun Jung Grant, 51; and Yong Ae Yue, 63.
Wallace told McElyea that while most of the victims were Asian, a thorough investigation involving the FBI found no evidence to warrant bringing hate crimes charges against Long.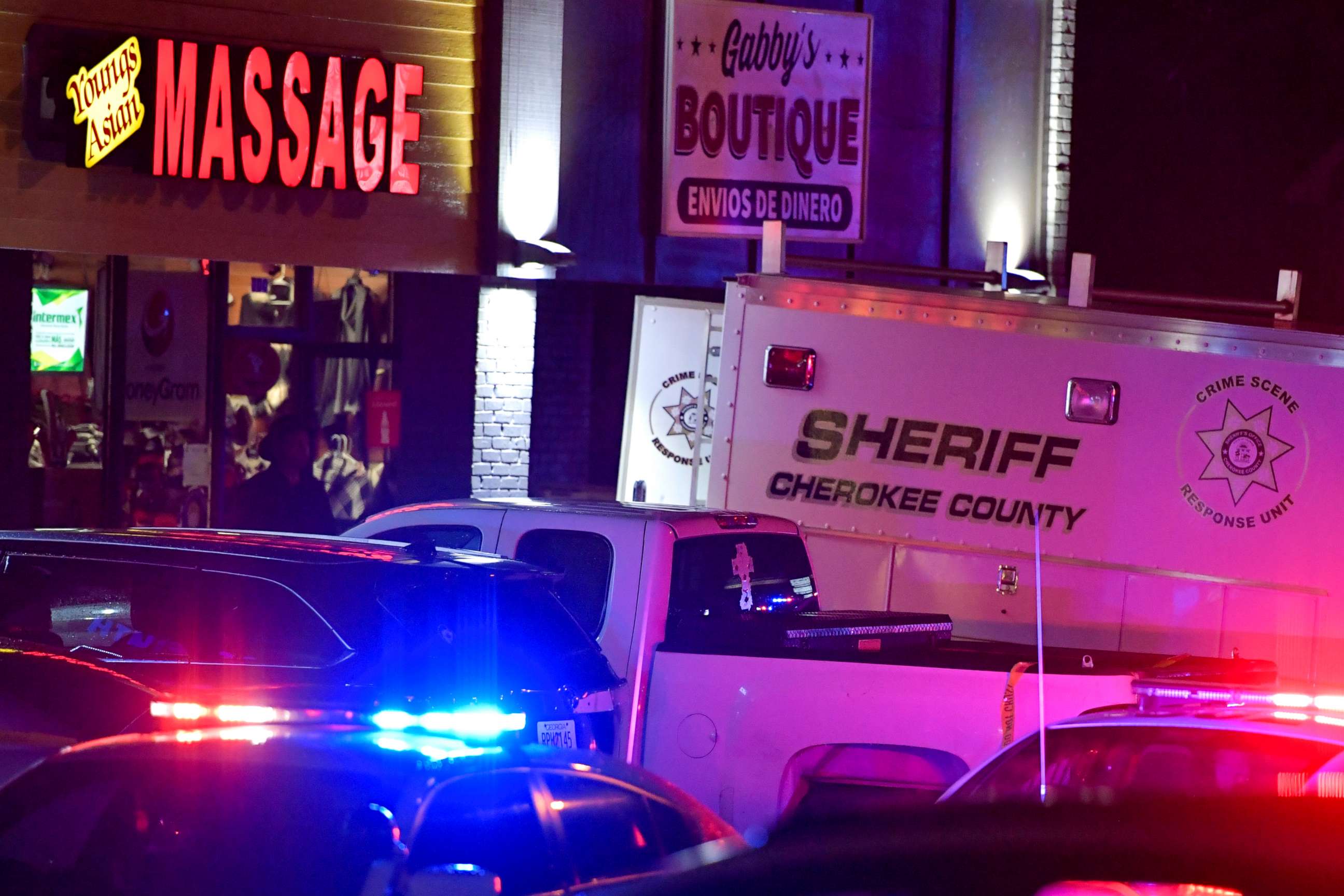 McElyea responded, "Once hatred is given a gun, it doesn't matter who gets in the way. We are all subject to being the victim of a hate crime, whether we belong to that group or not."
Wallace said her office was prepared to go to trial and seek the death penalty if Long did not accept the plea deal.
She also said Long told investigators that he planned to continue his deadly rampage in another state had he not been caught.
"Your honor, he indicated that he knew the sex industry was big in Florida and that his intentions, had he not been stopped by law enforcement, were to go to Florida and commit similar violent acts there in Florida at locations like the ones that we're attacked on March 16," Wallace said.
In May, Fulton County District Attorney Fani Willis filed court documents saying her office intends to seek the death penalty and hate crime charges against Long.
Willis filed a motion last week requesting Long be transferred to the Fulton County jail following his court hearing in Cherokee County, and asked for an arraignment to be scheduled in Fulton County "on or before Aug. 6, 2021, or as soon as practical," according to court documents.
But, Smith said, "It is our hope that the Fulton County District Attorney follows D.A. Wallace's example and agrees to a similar resolution in that county."
"For the past 133 days, we have worked diligently to bring a resolution to this case on our client's behalf," said Smith. "Our representation successfully kept the death penalty off the table here in Cherokee County."
During Tuesday's hearing, Long offered a rare glimpse into the mind of a mass killer, explaining in detail why he committed the murders.
He told McElyea that on the day of the killings, he went to a gun store, passed a background check and paid $460 cash for a firearm and a box of ammunition. He said he initially planned to kill himself.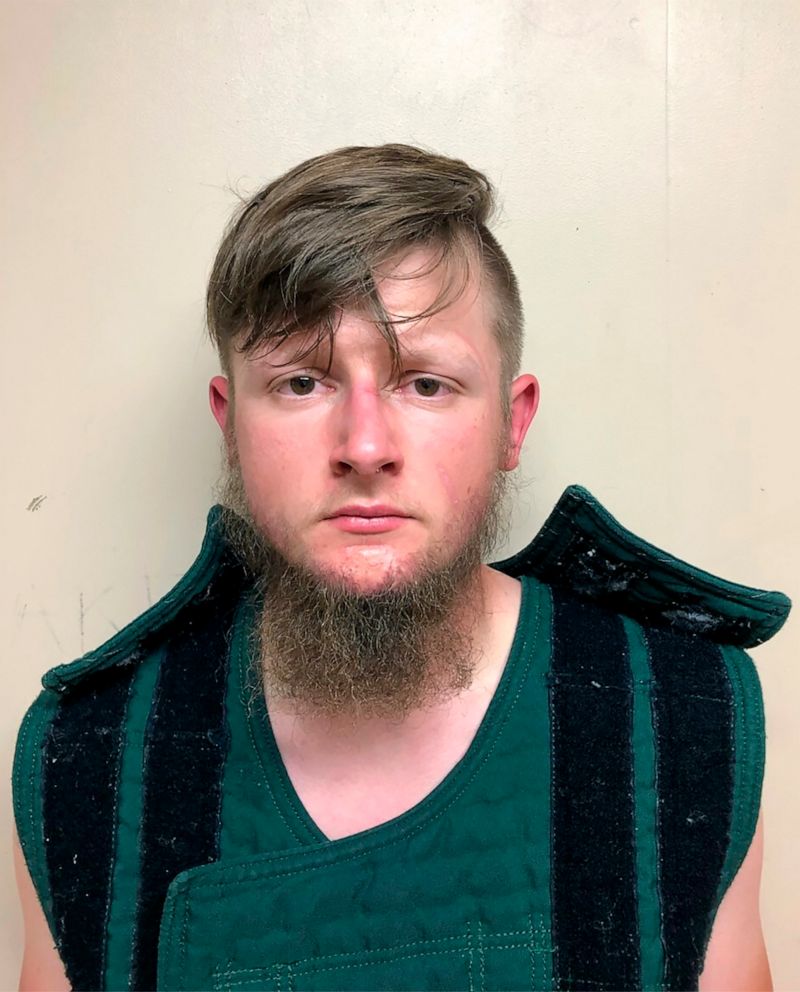 Earlier that day, he said a friend he was staying with caught him watching pornography. He said his parents had kicked him out of their home a week earlier when they learned through an electronic tracking device placed on his car that he had visited a spa presumably for sex after he had completed an in-patient sexual addiction therapy program.
"He heard everything and asked me if I wanted to talk about it. At that point I did not," Long said. "I was very embarrassed and ashamed, especially since I had just gotten kicked out of my parents' house a little over a week before for pretty much the same thing."
Of his struggles with sex addiction, he said "it never felt like I had a lot of control over those urges and became obsessive, and it preoccupied a lot of space."
After purchasing the gun, Long said he bought a bottle of bourbon and got drunk in order to work up the courage to take his own life. Even then, he said his sexual urges took over and he ended up parked in front of the Young's Asian Message.
"I sat there for about an hour drinking out of the bottle, trying to decide if I wanted to go in or just end it then and there. I started feeling drunk and at that time period while I was sitting in the car is when I began thinking about killing the people inside there," Long said, telling McElyea that he'd been to the spa for sex several times before.
He said he wanted to stop the places that were feeding his sexual desires.
"Why did you think they needed punishment?" McElyea asked.
Long replied, "It was, in essence, of blame shifting from myself onto them."
He said he went into the spa and paid the person at the counter the $280 he had left and that he was taken to a room for sex. He said that after receiving sex, he went to a restroom, drew his loaded gun and proceeded killing anyone in sight.
"I don't remember thinking after I pulled the trigger," Long said. "My mind felt like a blank."