Police are searching for an ATV driver who was caught on video dragging a Nashville officer down a busy road last week.
Metro Nashville Police Department officer John Bourque was injured during an illegal bikers' demonstration on Saturday when an ATV driver ran him over and kept driving as the officer held on to the vehicle, officials said.
The police department shared footage of the suspect zooming down a busy Nashville road with the officer clinging to the suspect's four wheeler.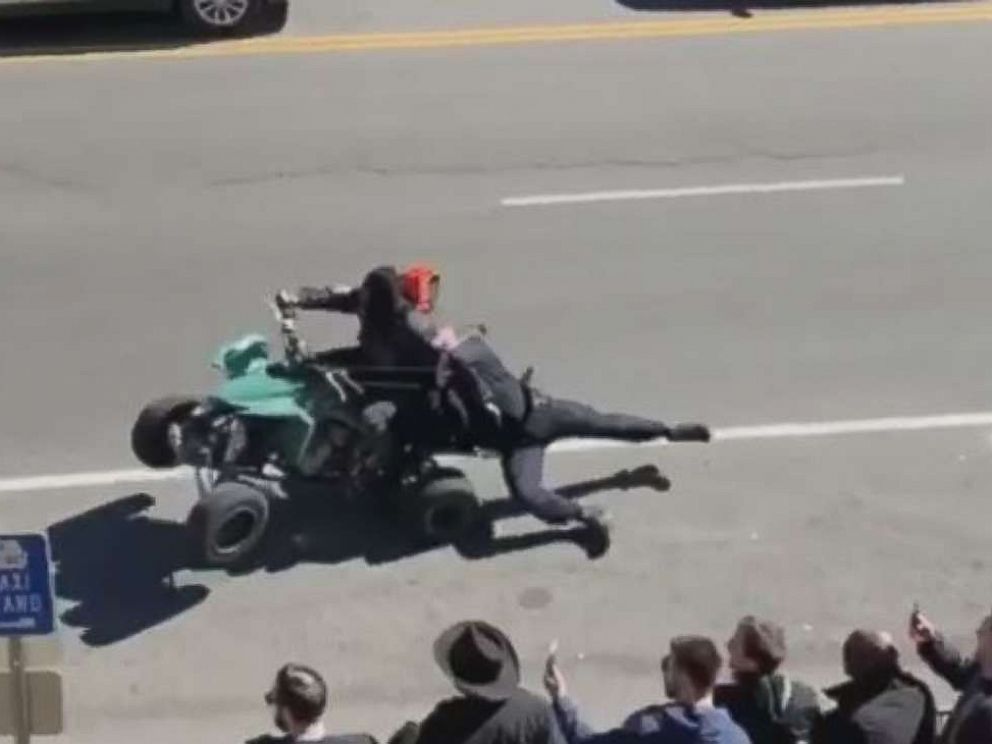 Bourque was treated for minor injuries at a local hospital and was home recovering as of Sunday evening, according to the police department. A second officer was also treated for minor injuries on the scene, ABC affiliate WKRN reported.
Tennessee authorities are looking for the driver of a four-wheeler who dragged a police sergeant down the street as dozens of riders took over downtown Nashville on Saturday.

The officer is resting at home as he recovers from his injuries, officials say. https://t.co/tlQQd05rzo pic.twitter.com/2NyibNBIUk

— ABC News (@ABC) March 18, 2019
The suspect was one of an estimated 100 bikers who "illegally took over" the road on Saturday, according to the police department.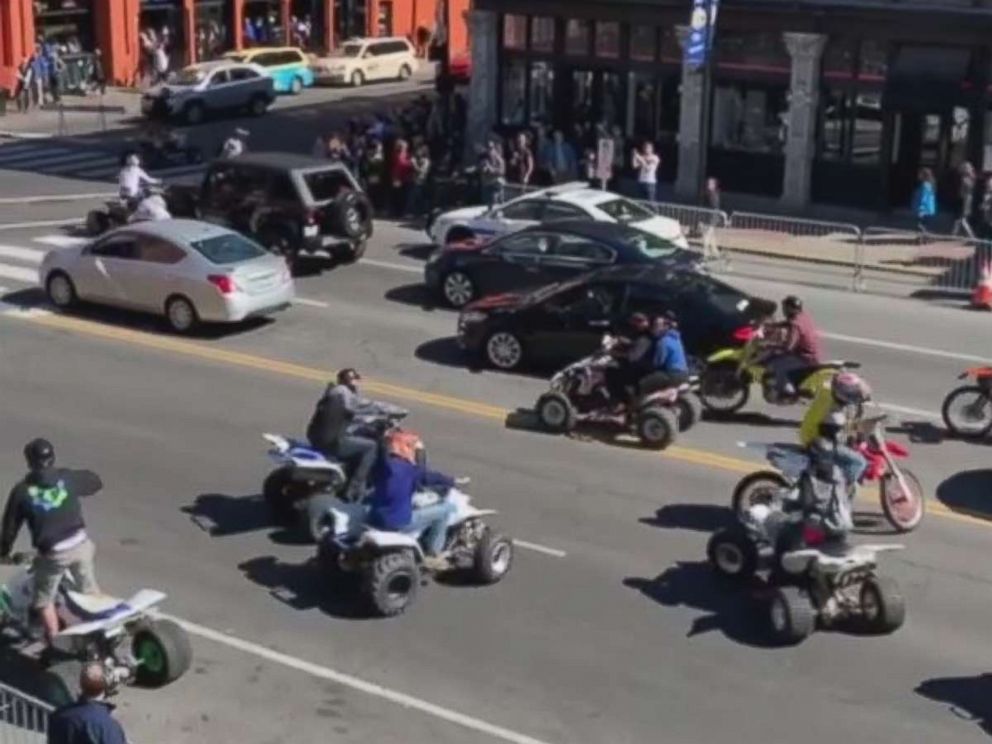 Cellphone video showed the bikers speeding, blocking the roads, weaving in and out of traffic during the apparent protest. The driver fled the scene after striking another unrelated vehicle.
Metro police shared images from the scene over the weekend, asking residents if they recognized the driver in question.
"Here are more photos of the driver of the 4 wheeler who dragged Sgt. John Bourque as he was working on Broadway," the department tweeted. "Recognize this person? Please call Crime Stoppers at 615-742-7463 anonymously. Callers qualify for a cash reward."