— -- Opening statements in the Aurora movie theater shooting began today in Colorado, with the district attorney laying out how shooter James Holmes was declared sane by multiple state-appointed doctors and Holmes' defense attorney saying there is "ample evidence he's not faking anything."
New details about the shooting were also revealed during the first day of the court case, including how Holmes scoped out various theaters and rated them based on the number of possible exits, and how he blasted techno music in his headphones during the shooting, according to prosecutors.
Holmes also apparently took a Vicodin before leaving for the theater, the district attorney said, because he feared he would be injured during the shooting and the medication would lessen any pain.
Holmes has pleaded not guilty by reason of insanity, meaning he acknowledges killing 12 and injuring 70 others during the July 2012 shooting but believes he was not sane at the time. "Nothing that took place [in the theater] is contested by the defense," defense attorney Daniel King said.
"When James Holmes stepped into that theater in July 2012, he was insane. His mind had been overcome by a disease of the brain that had plagued him and pursued him for years," King said.
He added: "There's ample evidence he's not faking anything."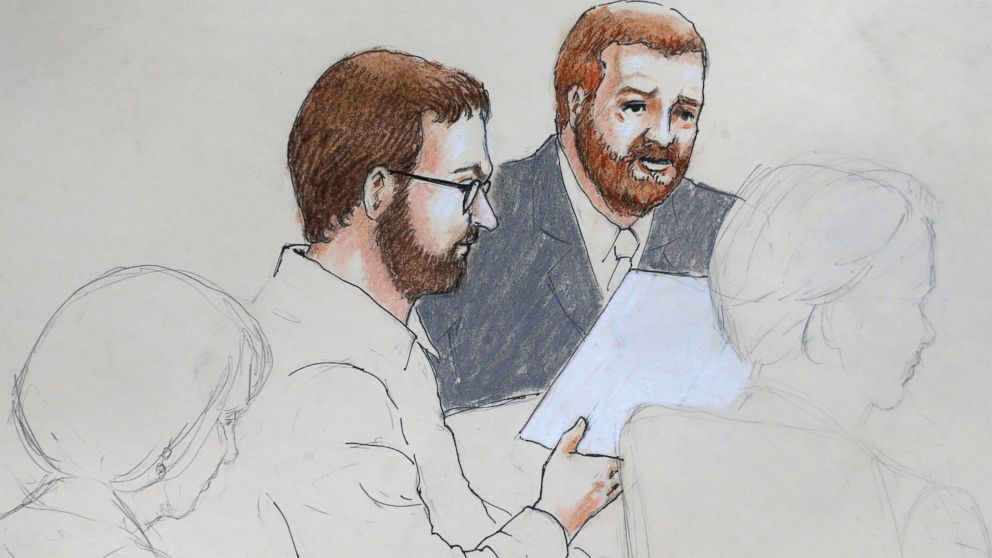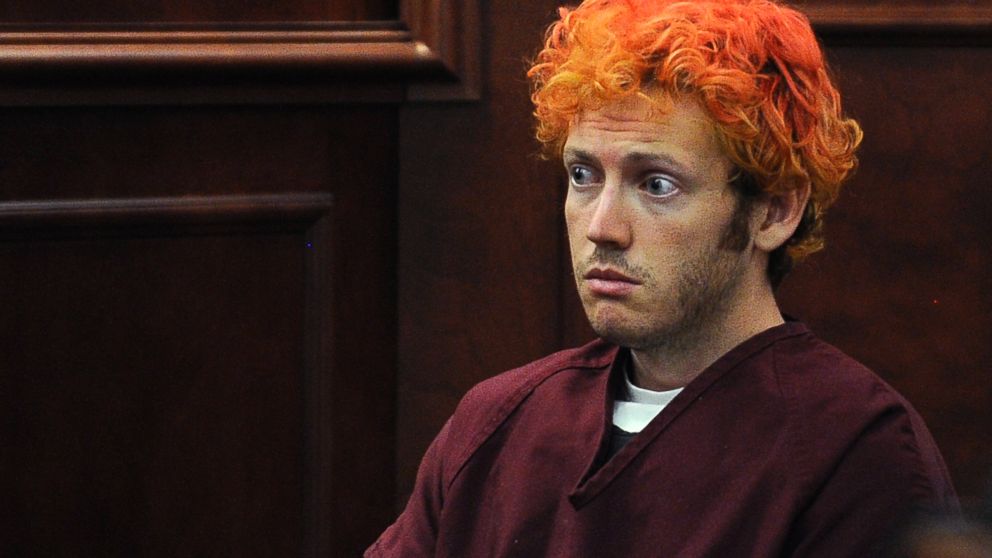 Speaking first for the prosecution, District Attorney George Brauchler took that insanity claim to task by highlighting the judgment that came from two psychiatrists who spent 50 hours with Holmes.
"Both of them said the same thing: that that guy was sane when he tried to murder all those people in the theater back in July of 2012," Brauchler said.
At one point, Brauchler showed Holmes' speaking during an interview with a different doctor where Holmes is heard saying the wounded were "collateral damage" and "I only count fatalities."
Prosecutors are seeking the death penalty. If he is found not guilty by reason of insanity, he would be committed indefinitely to a state mental institution. But if he were later deemed sane, he could, theoretically, be released, though legal experts say that is unlikely.
Throughout his two-hour opening statement, Brauchler gave brief descriptions of some of the shooter's 12 victims, with their photos shown on a screen for the jury. At one point, he showed surveillance footage from the concession stand of 6-year-old victim Veronica Moser who died after being shot four times by Holmes.
One 911 call was played for the court and unused rounds of ammunition were held up by Brauchlner as he described what was found in Holmes' getaway vehicle.
Brauchler also detailed Holmes' extensive meetings with university therapists, whom he told about his homicidal thoughts.
"He has a long hatred for mankind," he said. "Obsession to kill since he was a kid."
The court was read a litany of emails that Holmes exchanged with his parents, his texts with girlfriends, and biographical details like his pet gerbil named Lucifer. The district attorney went through chronologically each of Holmes' ammunition and gun purchases, showing how he used his credit card that his parents could not access and made the various purchases at multiple weapons shops that Brauchler said was done to avoid detection by any one shopkeeper.
Defense attorney King focused much of his opening statement on the difference between the ability to plan and the side effects of mental disease, which Holmes' team contends he had at the time of the shooting.
"It's a brain disease just as cancer is a body disease," King said of schizophrenia, which he said Holmes had.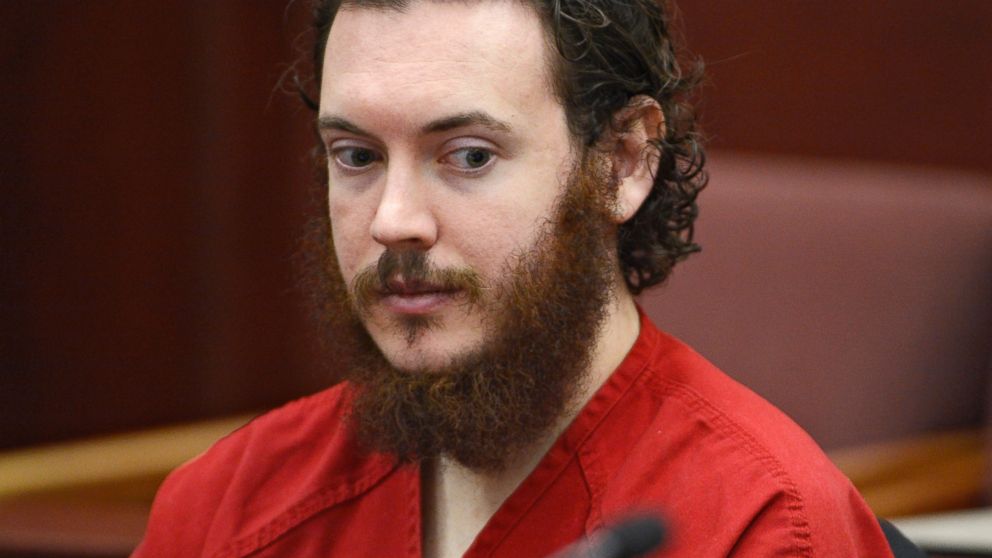 "The question is not can they think or plan but what are they planning for... is it an illogical delusional objective? That's the crucible of insanity, not planning," King said.
The defense showed clips of several of Holmes' meetings with doctors, as well as an interrogation by police immediately after the shooting when police placed bags on his hands. At the time, he told the officer that he thought the paper bag was there to hold popcorn, which defense attorneys tried to point to as an example of his state of mind that night.
At other points, his attorneys detailed how guards saw him ramming his head against the wall, lying naked on his cell bed, and doing a so-called trust fall backwards on to the bed.
Defense attorney Katherine Spengler, who spoke after King, chronicled Holmes' interactions with his university's psychiatrist, Lynne Fenton, noting how she wrote him a prescription for the antidepressant Zoloft and tripled the dosage shortly after.
"He wants to be stopped but he cannot be stopped because that plan, that goal, that belief that his life's struggle will end in killing [others] and gaining their human capital," Spengler said.
Holmes' various medications came up at a number of points during today's presentations, with King noting that Holmes now regrets the shooting but may not be able to express that in court because of the undisclosed medication's he's taking now.
"He may appear distracted, aloof or unconnected and that's in part because of the medications that he's on," King said.
ABC News' Carol McKinley contributed to this report.
Get real-time updates as this story unfolds. To start, just "star" this story in ABC News' phone app. Download ABC News for iPhone here or ABC News for Android here. To be notified about our live weekend digital reports, tap here.