On Saturday, an avalanche in the mountains of Washington state killed two snowmobile riders and left a third seriously injured.
A search and rescue team responded to the area and retrieved all the victims from the mountain, according to a statement released by the Kittitas County Police.
Zach Roundtree, 27, and James Larson, 41, were killed after the avalanche fully buried them in the snow. Kyle Ottwell, 26, was also buried in the snow, but survived.
Ottwell was air-lifted flown to Harborview Medical Center in Seattle with serious injuries and was listed in satisfactory condition according to ABC affiliate KOMO in Seattle.
A fourth snowmobile rider, Ryan Journey, 27, was partially buried, but said he was able to free himself. He suffered minor injuries.
Roundtree's father, Curt, said his son loved the freedom of being on a dirt bike or a snowmobile.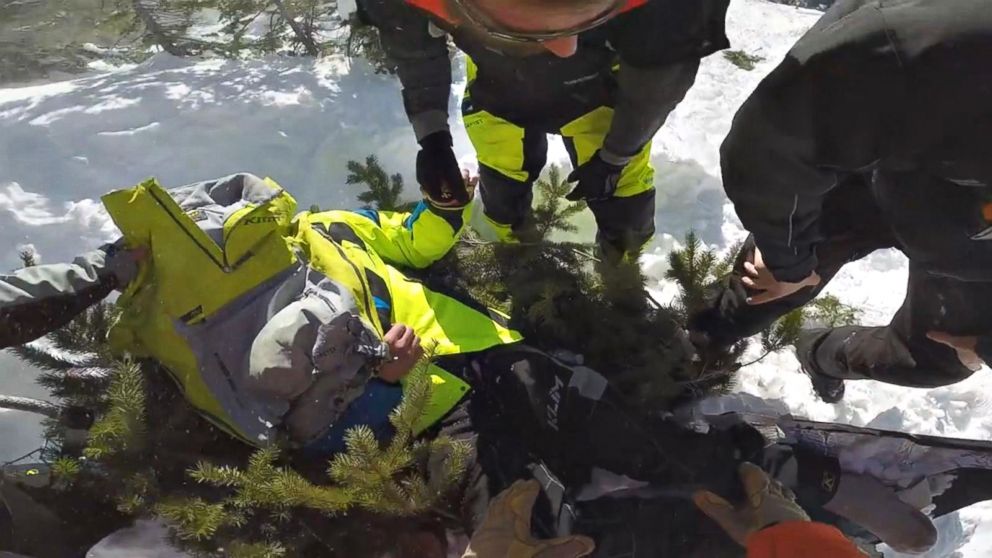 "Zachary was a kind, gentle, loving, caring young man. You know, he'd give you the shirt off his back. He's just a great kid," his father told KOMO. "He's going to be greatly missed."
The other victim killed, Larson, was a 14-year veteran of the Bonny Lake police department. On Sunday, a memorial was held outside the station for him, according to KOMO.
The avalanche happened near Esmeralda Peak, about an hour-and-a-half east of Seattle.
Avalanche dangers remain high in the area. Five avalanche deaths have been listed in the last seven days, KOMO reported.