Baby boy dies after being found in river near Brooklyn Bridge
A baby boy was pronounced dead after tourists found him floating in a river.
A baby boy was pronounced dead on Sunday after tourists found him floating in New York's East River wearing only a diaper, police said.
Tourists from Oklahoma discovered the child lying unconscious and unresponsive near the Manhattan side of the Brooklyn Bridge at around 4 p.m., according to police.
The baby boy, thought to be about 8 months old, was transported to a local hospital where he was pronounced dead. There were no signs of trauma, and no sign of the child's parents in the area.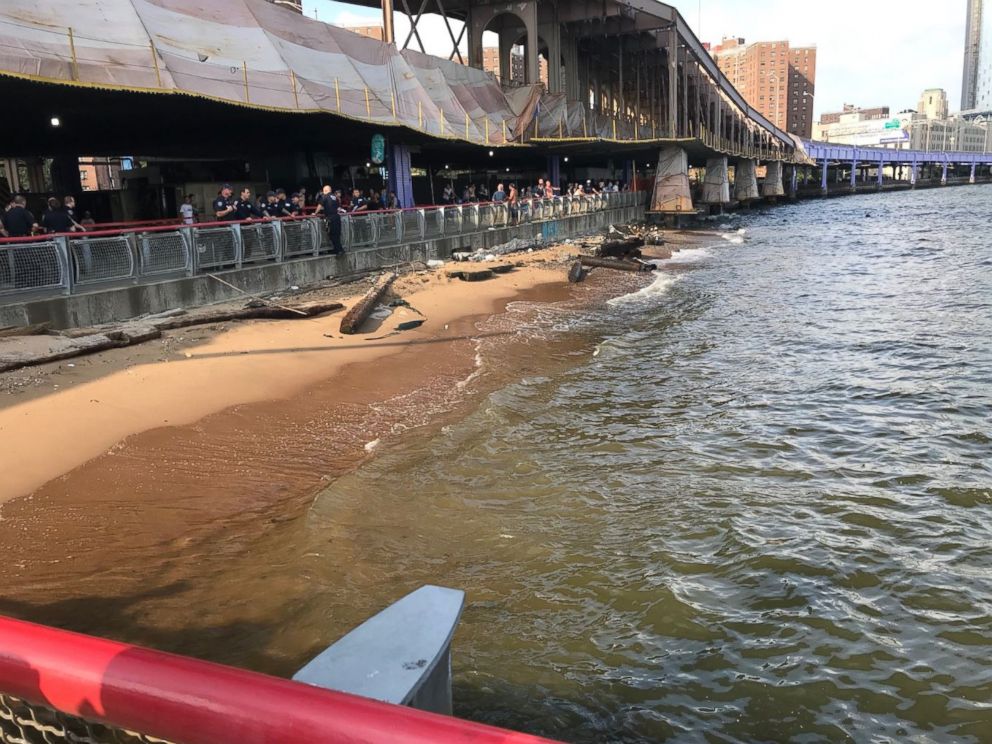 Austin Campbell, who was visiting the area with his family, said his father jumped into the river with hopes of saving the young child.
"It just doesn't seem real ... it's just, I dunno, I didn't expect this when I came here," Campbell told New York ABC station WABC. "My mom, she was out here and she was kind of just looking in the water, and she calls my dad over and says, 'There's a baby in the water!'
"As soon as they called the police my dad was like, 'I'm gonna jump in, I wanna grab it.' He's a physician so he knows how to do CPR and stuff like that," he added.
It was unclear how long the baby had been lying there. Police are investigating how he may have ended up in the water.
A medical examiner is working to determine the cause of death.