A bald eagle recently rescued in the nation's capital is doing better, according to officials from the rescue organization City Wildlife.
The eagle, which was unable to fly and was having difficulty breathing, was found in Washington on July 1.
The lethargic eagle was taken to the Humane Rescue Alliance for examination.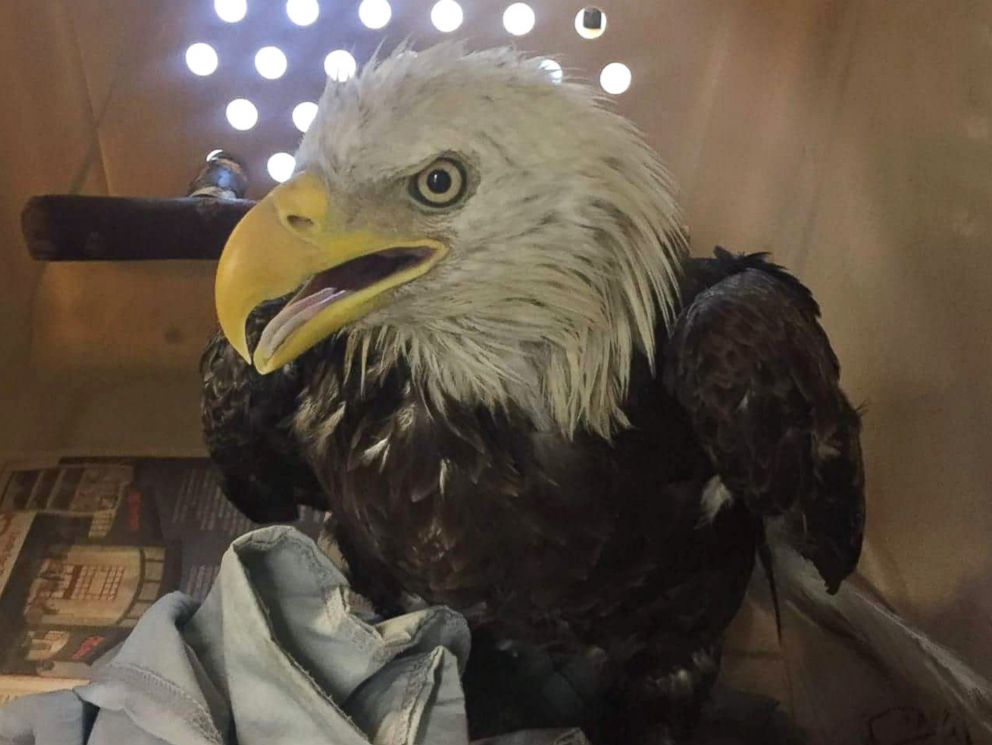 After a few preliminary tests, the staff discovered that the eagle was relatively healthy and that its labored breathing may have been stress induced.
"The bald eagle ... is bright and alert," City Wildlife wrote on Facebook on Monday.
The eagle will be transferred to a different center to make sure it is healthy enough to return to its natural habitat.
Last April wildlife workers tried to help a baby bald eagle in its nest at D.C.'s National Arboretum.
It's rather unusual to find bald eagles in the D.C. area, according to wildlife officials. This bald eagle was found about 2 miles from where two eagles, named Liberty and Justice, nested for years in a tree near a local police academy.
It's unknown at this time if the injured bird is one of those two local celebrities.