— -- From the dance floor to the red carpet, Disney star Zendaya continues to capture the world's attention thanks to her talent and sense of style.
However, it was the "KC Undercover" star's desire to inspire and empower young girls that recently caught the eye of toy company Mattel.
Last week, the manufacturer announced its plans to immortalize the actress with a one-of-a-kind Barbie doll. The figurine will be presented at the Barbie Rock 'N Royals Concert Experience for which Zendaya will serve as the host. The fundraiser benefits VH1's Save the Music Foundation.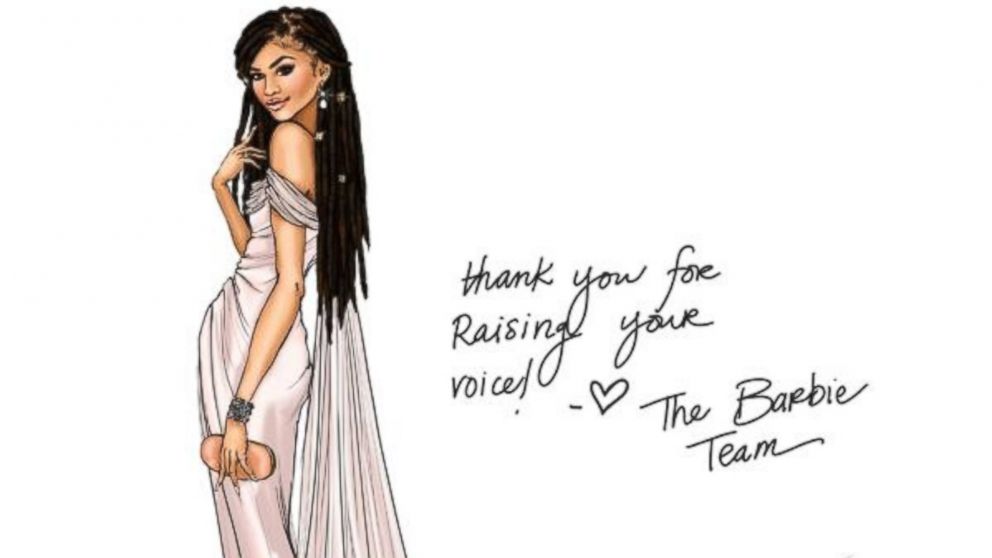 Although the 19-year-old is known for her unpredictable fashion picks, Mattel chose to honor her "iconic Vivienne Westwood look from the 2015 Oscars Red Carpet."
In February, TV personality Giuliana Rancic joked on the E! program "Fashion Police" that the former "Dancing with the Stars" contestant appeared to smell of "patchouli oil and weed" for wearing faux dreadlocks with her ensemble.
While the joke sparked a backlash against Rancic, Zendaya used it as a teachable moment to address cultural ignorance.
In response to Mattel's announcement, the "Replay" singer said, "I'm excited to be a part of the new direction the Barbie brand is headed, specifically how they are celebrating diversity in the line and encouraging kids to raise their voices."
This new direction began in June when the 56-year-old Barbie brand released its "Fashionistas" line to celebrate diverse looks. It features 23 new dolls, eight skin tones, 14 sculpts, 18 eye colors and 23 hair colors.
The Zendaya doll will be on display at the Barbie Rock 'N Royals Concert Experience on Sept. 26 at the Hollywood Palladium.
Disney is the parent company of ABC News.